Last week, it was reported that Disney World is shutting down its Star Wars: Galactic Starcruiser immersive experience after only being in operation for a year and a half. The hotel/cruise-like immersive experience is closing its doors this September, and the reason appears to be due to the gigantic price tag attached to the stay. Disney released the following statement about the closure:
"Star Wars: Galactic Starcruiser is one of our most creative projects ever and has been praised by our guests and recognized for setting a new standard for innovation and immersive entertainment. This premium boutique experience has given us the opportunity to try new things on a smaller scale of 100 rooms, and as we prepare for its final journey, we will take what we've learned to create future experiences that reach more of our guests and fans. ".
What we're hearing now about the company's desperate efforts to try and save the hotel is that Disney has been thinking about rebranding the experience and setting it The Mandalorian. Theme parks historian Jim Hill offered The Wrap some insight (via /Film), with the report stating the following:
"Another option has recently surfaced according to Hill: redesigning the entire hotel to Disney+'s popular 'Star Wars' streaming series 'The Mandalorian'. Reports have since surfaced that the Imagineers were at the Starcruiser last week, looking ways to upgrade or change the experience".
Eventually, CEO Bob Iger shut down these floors, resulting in the whole thing being scrapped instead. Disney has never officially confirmed the cost of the venture, but this report pegs it at around $1 billion. I know that at about $1,600 per person to stay at the Galactic Starcruiser, I would never have gone there, much less taken the whole family. But if you're a wealthy fanatic, will you be looking to get into a stay before it closes this September? Let us know.
Source: Geek Tyrant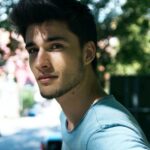 Lloyd Grunewald is an author at "The Fashion Vibes". He is a talented writer who focuses on bringing the latest entertainment-related news to his readers. With a deep understanding of the entertainment industry and a passion for writing, Lloyd delivers engaging articles that keep his readers informed and entertained.