In a part of the world where every hotel chain wants to be the biggest, chicest or most opulent, it comes as a surprise that the Indian Ocean's largest and most luxurious mansion is almost completely hidden away.
The Grand Beachfront Villa at the JW Marriott Mauritius Resort is discreetly located on a secluded white sand beach with a backdrop of the majestic, unspoiled Le Morne Brabant mountain.
It is spread over an impressive 1,660 square meters and has a private butler and 24-hour chef.
And it's so discreet that most guests enjoying the five-star luxury in the other 171 suites don't even notice.
The villa has a private entrance leading to an indoor living and dining room, TV and games room, office, bar and numerous outdoor dining options including an outdoor lounge perfect for a drink or two suitable while you admire the beautiful sunsets of Mauritius.
The JW Marriott Mauritius Resort is located beneath Le Morne Brabant Mountain, a UNESCO World Heritage Site. Above is the resort's Grand Beachfront Villa, the largest and most luxurious in the Indian Ocean
The five-star resort offers 172 suites, beautiful beaches and a protected coral reef
It's a perfect romantic getaway, says James, with couples having breakfast or dinner on the private harbor
The Floating Market Restaurant offers a fusion of Southeast Asian cuisine, including delicious Thai, Malaysian and Vietnamese dishes
TRAVEL FACTS
James was accommodated in a junior suite at the JW Marriott Mauritius Resort, from £420 bed and breakfast in low season and from £730 in high season, with upgrades to half board for £60 per person.
Rating out of 5: *****
There's also a private fitness center, steam room, hot tub, infinity pool, and three plunge pools, plus a sun-drenched terrace with lounge chairs.
We were given a tour of the villa and all we could say was that it was fit for a king. But then every guest is treated like royalty in this little paradise on the southwest side of Mauritius.
As we found out.
The personal service was fantastic but not intrusive. The same goes for the delicious food, impeccable modern facilities and beautiful grounds and landscape.
With five exquisite gourmet restaurants, the tranquil Pure Spa, Kite Flyer's Kids Club and a fully equipped water sports centre, there is something for all ages.
We didn't want anything too energetic after a hectic year at home. A delightful morning trip to swim with dolphins – and open a bottle of bubbly at sunset with a real (very sharp!) saber – was about as exciting as we could get.
The Pure Spa was everything we could have asked for with amazing signature treatments and luxurious spa packages in a tranquil setting. It includes two rooms for couples, a hair and nail salon for women, a special grooming salon for men, a sauna, a steam room, a jacuzzi and a relaxation terrace to relax in paradise.
The resort houses five distinctive gastronomic restaurants. Guests can travel through the exotic flavors of Southeast Asia, experience the fresh flavors of a beach grill, savor perfectly seasoned Indian food and savor the best of Franco-Mauritian cuisine.
But the highlight for us was the teppanyaki night, when the chef amazed us – and everyone else in the restaurant – with the theatrical preparation of his Japanese meat and fish dishes.
The sunsets were spectacular, with breathtaking views of the Indian Ocean, explains James
All suites have private terraces or balconies overlooking lush tropical gardens or the sparkling blue sea. Pictured above is a Junior Suite – the type of room James stayed in
The resort first opened in 2012 and was renamed JW Marriott in 2021
The Grand Beachfront Villa (above) is close to the legendary "One-Eye" kitesurfing spot, known as the best in the Indian Ocean.
The Grand Beachfront Villa features a fitness center, steam room, hot tub, infinity pool and three plunge pools on site
You can windsurf, snorkel, sail, water ski or kayak through the turquoise lagoon. There are also glass-bottom boat rides, speedboat rides and swimming with dolphins
All suites offer premium amenities and colonial-inspired decor with a choice of suite categories to suit every taste. The resort is proud of the island's colonial history and fittingly we enjoyed delicious local specialties a few hours after our arrival on Mauritius' Independence Day.
And almost all the staff we spoke to were from Mauritius, generous with their time and eager to show what the island has to offer to new tourists like us.
We enjoyed so many wonderful once-in-a-lifetime experiences on this relaxing holiday in the sun-drenched skies, including private breakfasts on the jetty, fun wine tastings, passionate sommeliers and those cocktails on the beach with a beautiful sunset.
Source link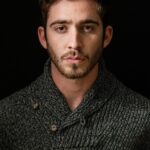 James is an author and travel journalist who writes for The Fashion Vibes. With a love for exploring new cultures and discovering unique destinations, James brings his readers on a journey with him through his articles.