Each week our holiday hero, Neil Simpson, delves into a great holiday theme and does all the legwork so you don't have to. This week: Exciting routes especially for the over 50s.
The over-50s are on the move as more companies enter the market that for years cornered the stalwart saga – civilized holidays for like-minded older travelers with time and money.
Almost four out of ten Britons are now over 50 – that's almost 16 million people – and according to research by Saga, they plan to take three holidays this year, both domestically and internationally. A quarter plan five or more holidays. This means that the over 50s take 52 million holidays a year.
Saga Travel boss John Constable says: "Six out of ten customers tell us they plan to take between two and four holidays this year, whether it's a personal safari in Botswana, a train journey through the Rocky Mountains or a Caribbean cruise is. There is a greater appetite for luxury and intrepid travel."
That may be one of the reasons the company added a fleet of electric bikes for shore excursions this year for its cruise customers.
Saga offers a trip that includes visits to elephant and giraffe reserves and daily game drives on Mount Kilimanjaro (above) and across the Ngorongoro Crater
Saga's itinerary expands to include everything from holiday packages and guided small group tours to road trips, sea and river cruises, all-inclusive holidays and non-flying trips. Other perks include door-to-door transportation to airports and ports, lounge passes and parking, and insurance that covers most pre-existing medical conditions.
The top summer holiday includes seven nights beside a Blue Flag beach in Cyprus at the Alexander the Great Hotel, where Saga guests have exclusive access to a private club lounge and bar. Welcome drinks, guided walking tours, porters and some half-day excursions are also included, from £859 per person, including flights.
Or choose a more exotic option with a small group, 12-night Best Of Kenya & Tanzania Great Migration and Big Game Safari, staying in luxury lodges in the Serengeti and Masai Mara. Includes visits to elephant and giraffe reserves and daily game drives up Mount Kilimanjaro and across the Ngorongoro Crater. From £4,139 pp including flights (saga.co.uk).
Responsible Travel in Brighton is another company that tailors travel for the over 50s, while culture and music tours with Kirker Holidays and Martin Randall Travel are popular with older guests.
Individual travelers in the over 50 market have many new vacation options with Explore! Small group vacations are especially fun, with an average of just 11 guests and one tour guide.
Cuba, Iceland and Spain are top picks for traditional bank breaks, while new walking and cycling tours include an 11-day walking and wine tasting tour of Spain and Portugal, from £1,850 per person plus flights. The fully guided holiday meanders from Madrid to Porto by bus, boat, train and taxi (explore.co.uk).
During Newmarket holidays, the 50+ age group will find trips to Capri, Pompeii and the Amalfi Coast, Hollywood, Las Vegas and the Grand Canyon, and Borneo to see orangutans. Highlights for the over-60s include staying in a traditional Moroccan riad, yoga in India and trips to the clifftop monastery of Montserrat in Catalonia.
A popular short break for the over 60s in the local area is the three night Belfast And Titanic Experience, which includes museum visits and a city tour. From £340 per person, including flights and transport (newmarketholidays.co.uk).
A popular short break for over 60s with Newmarket Holidays is the three-day Belfast And Titanic Experience, which includes museum visits and a city tour. Pictured above is the Titanic Belfast attraction
Source link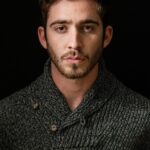 James is an author and travel journalist who writes for The Fashion Vibes. With a love for exploring new cultures and discovering unique destinations, James brings his readers on a journey with him through his articles.