Want to start your year off right? Here is a selection of clothes that will liven up your wardrobe, so that your inner good mood is noticeable on the outside.
Knowing how to be satisfied is important, for this reason, to help you, here is a selection of clothes that will accompany you in different situations of your daily life. Each of these nuggets will brighten your passage through rooms where there is a bad atmosphereor even get you out of dangerous situations. After all, feeling good in your clothes increases your self-esteem more than the sun.
The little black dress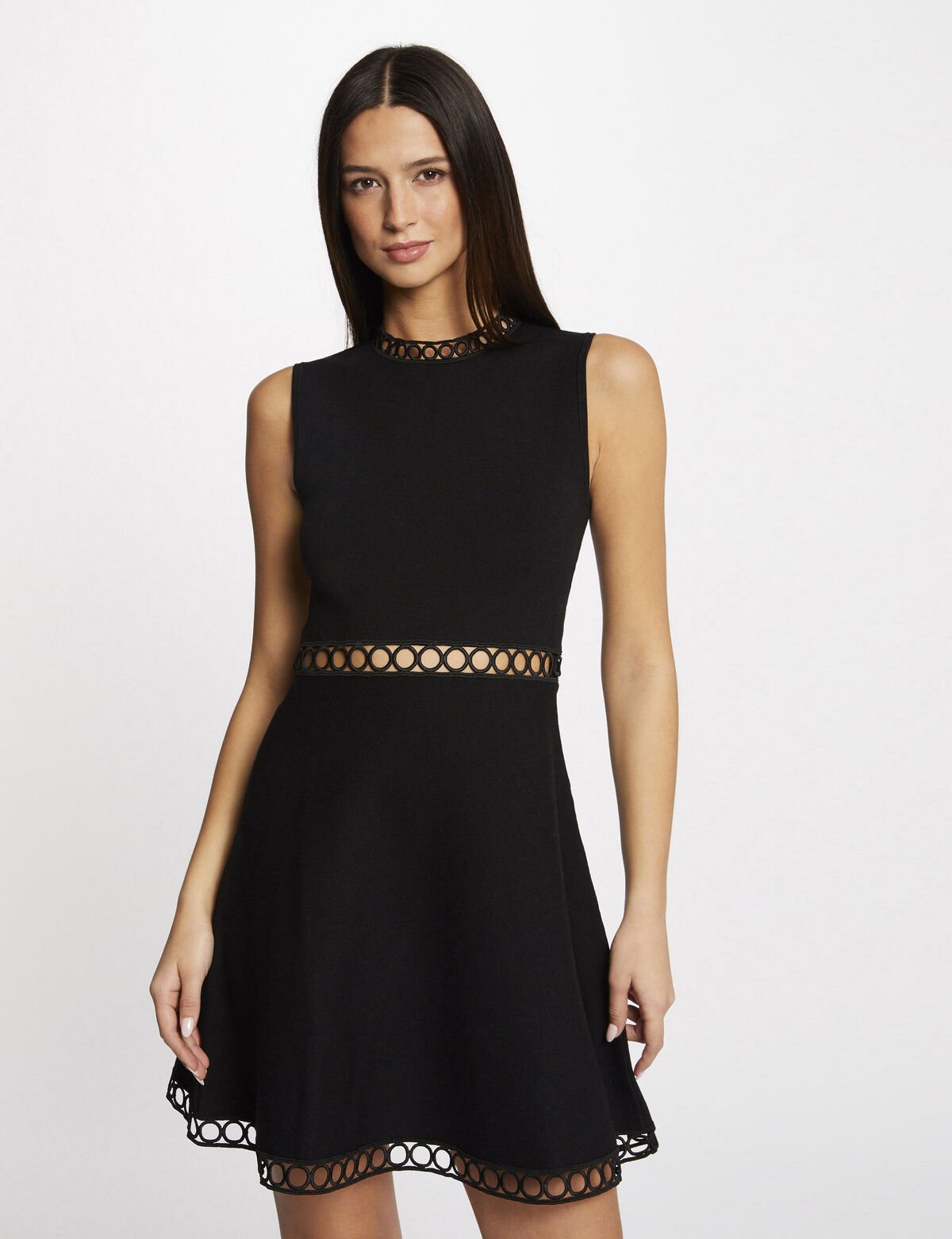 It is a wardrobe classic, a fashion all-rounder that adapts to all situations. This skater style will flatter the size of all body types. The detail that distinguishes this piece from the ordinary are its three openwork bands. A feature that allows you to give it personality without overdoing it, and which will allow you to wear it both day and evening thanks to its knitted material. Perfect for a date, a cocktail, a lunch, a dinner or a slightly formal professional evening.
A dress for a wedding or ceremony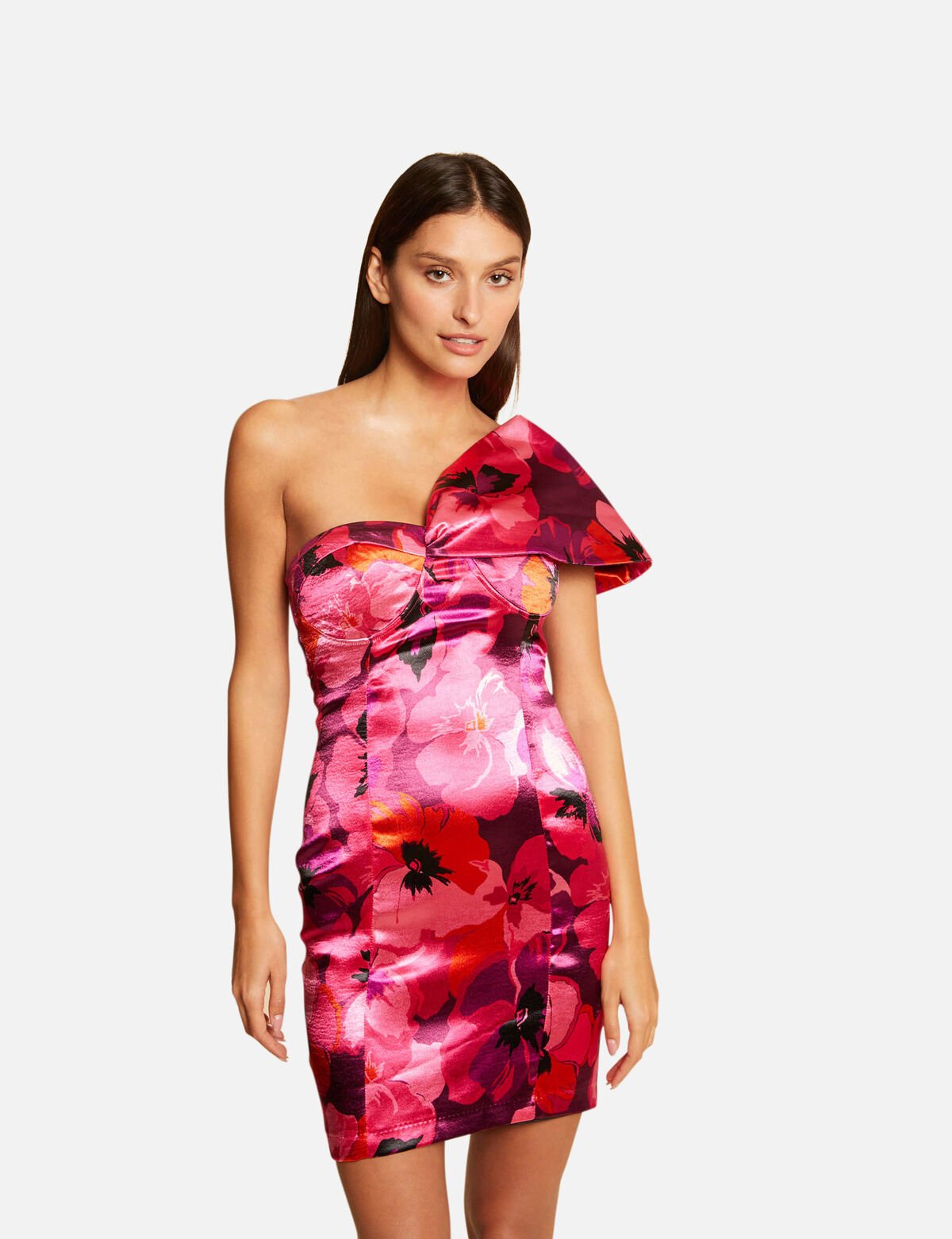 This Indian summer is proving to be particularly hot, and it is often difficult to find a way to look elegant while wearing little clothing. Thanks to this satin dress you can stand out during a ceremony. Its modern side is due to the asymmetrical sleeve, which gives a pointed touch to your outfit. There is no need to overdo this type of outfit, as it already attracts all eyes. You can afford to avoid too many bulky accessories during the hot season. Let the dress do it!
A dress for girls' day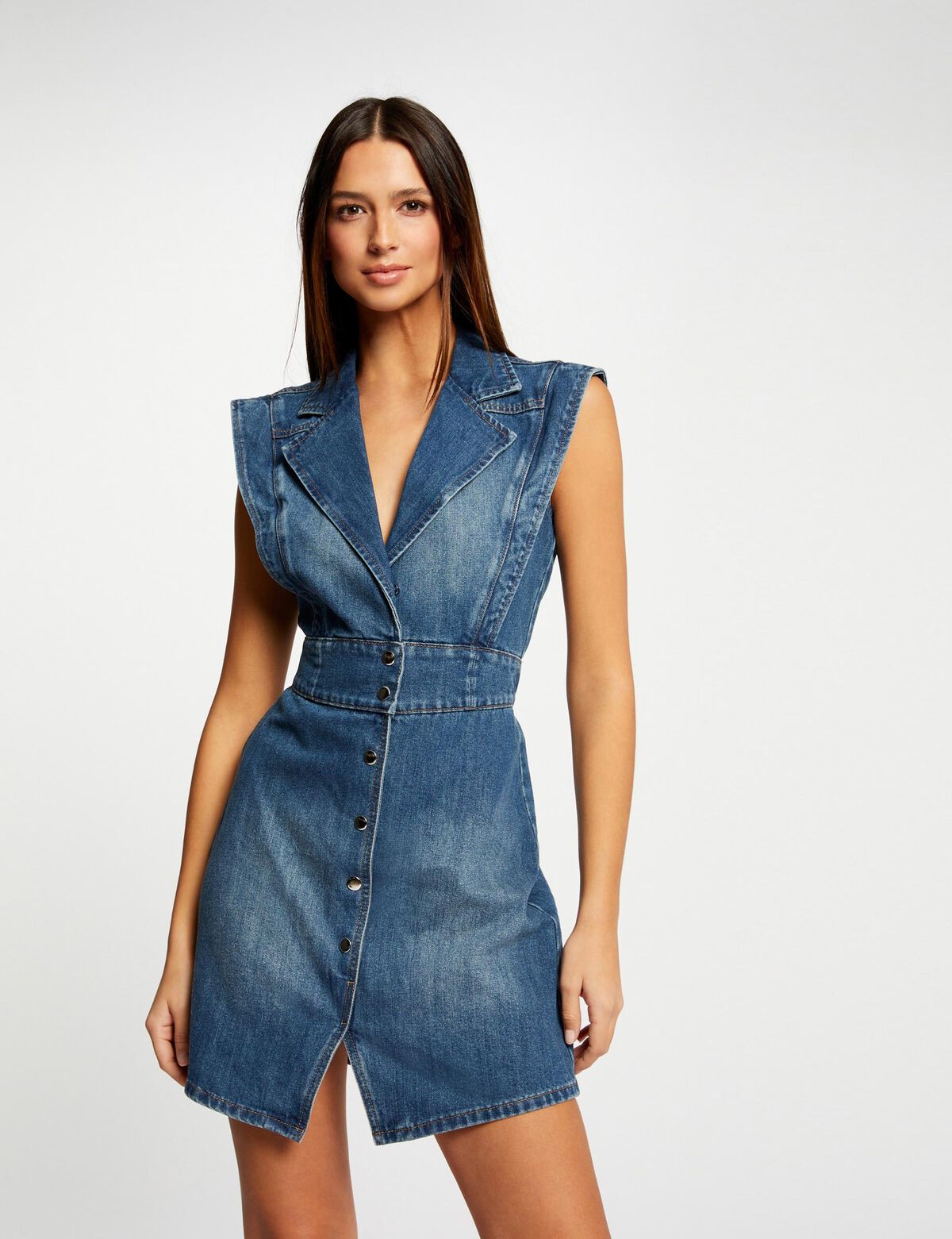 It is perhaps the most fashionable item of this selection and all its modern side lies in its material: denim. This dress is definitely in step with the times thanks to the figure-hugging cut and fitted waist. You will definitely turn heads. After all, a denim dress that fits well isn't that easy to find. It will be perfect for lunch or a day of shopping. It will fit your current pair of shoes. You can wear it alternately with sneakers or heels, it's up to you!
A dress to amaze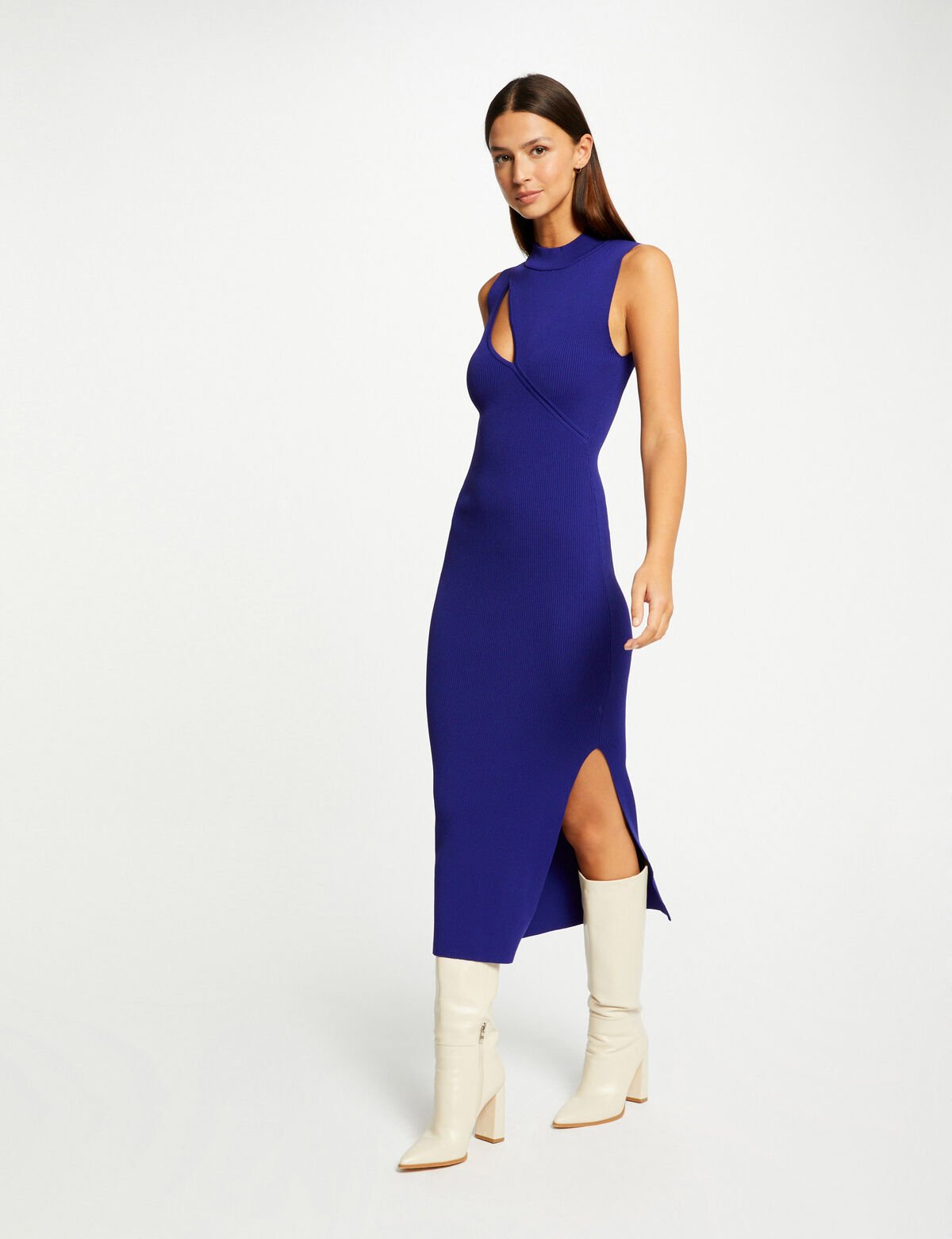 Here is a dress that impresses! Whether it's the medium blue color, the slit, the length, the opening on the bust, one of its details will inevitably catch attention. A piece for going to the office or in the evening with an aura of power that amazes. If your day started off badly, this could be the opportunity to wear an outfit like this to face everyday life. Your problems will not be solved, but the shower of compliments that will fall on you will allow you to spend the day with more serenity.
A dress for going to the office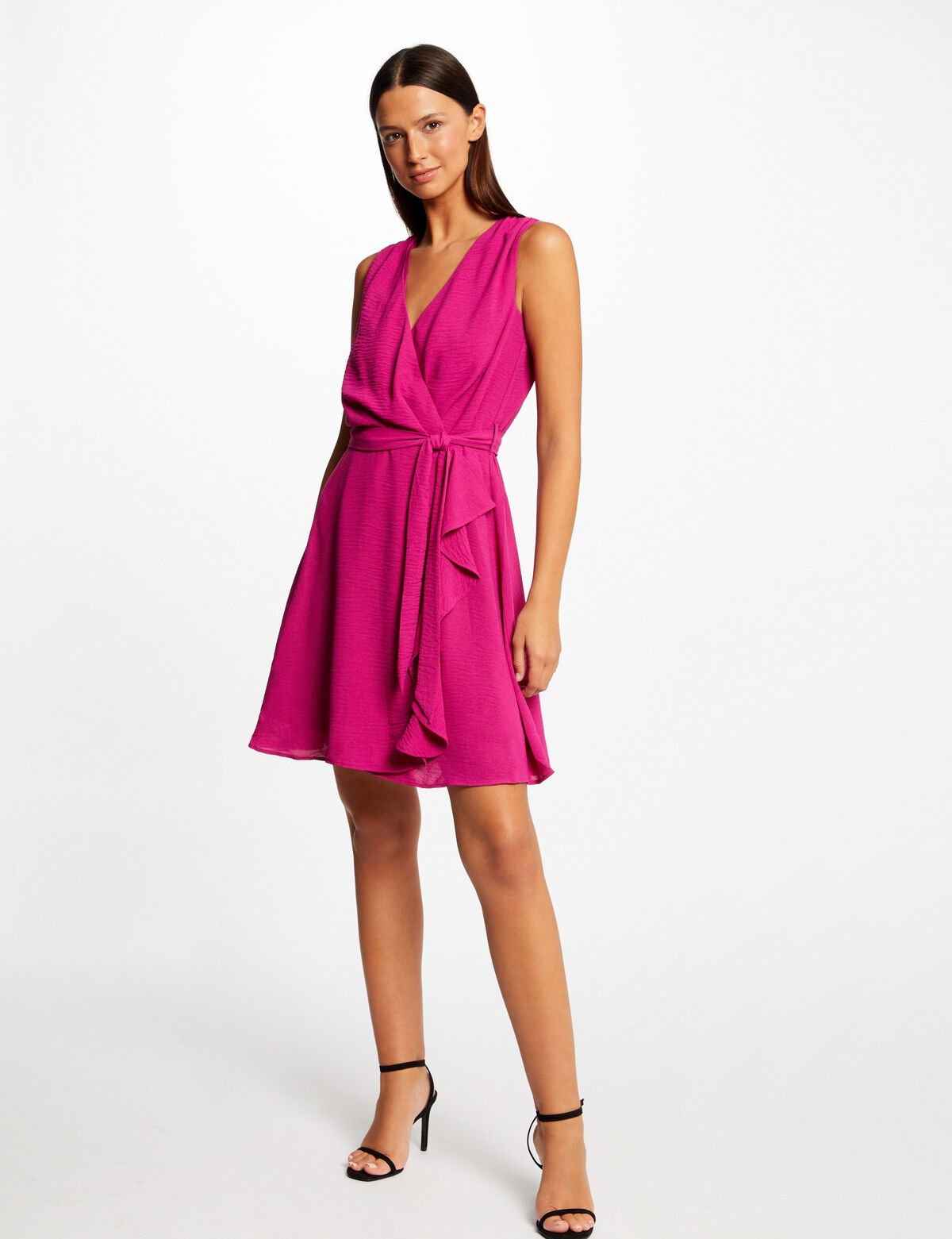 It's the flowy dress that fits well and lifts your spirits. Ideal for resisting high heat in an office without air conditioning while keeping your face. This is the second wrap dress of this selection, very different from the first one in denim, but not so classic. Its color enhances the complexion and is easily accessorised. This dress, which at first glance may seem simple, is actually a blank page to write to affirm your personality.
The month of September is often synonymous with renewal. It's time to put aside all the disappointments of the previous year and focus on the journey so far and above all on all the exciting things to come.
Sometimes the little push to get there comes from some things that can really make a difference, like Treat yourself to the new dress in which you will have self-confidence and which will show the world your determination.
Source: Madmoizelle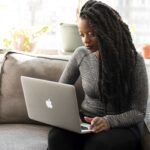 Mary Crossley is an author at "The Fashion Vibes". She is a seasoned journalist who is dedicated to delivering the latest news to her readers. With a keen sense of what's important, Mary covers a wide range of topics, from politics to lifestyle and everything in between.