Peacock adds live streams from MSNBC's Good morning Joe and CNBC's SquawkBox to its platform starting Tuesday, as the streaming service ramps up its news offering from NBCU.
Good morning Joe And SquawkBox will be part of one Morning news live editorial collection that will draw from the NBCU morning news offerings for Peacock Premium subscribers. It also includes morning news presentations from Today All daySky News and local news from NBC O&Os. Good morning Joe will stream from 6-10 p.m. ET and SquawkBox from 6-9 p.m. E.T. The Premium Plus subscribers have access to streaming Today through their local channel. NBC News Now, the network's free streaming channel, is also available on Peacock.
The Morning news live The editorial collection is featured prominently on the Peacock homepage and is available under the Channels tab.
Last year, MSNBC integrated its existing MSNBC streaming channel, The Choice, into the Peacock hub for premium subscribers. It has on demand episodes of shows like Good morning Joe, The ReidOut, Appointment: White House, The beat with Ari Melber And All in with Chris Hayes. However, these programs are available after they are broadcast live.
Source: Deadline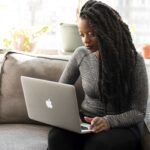 Mary Crossley is an author at "The Fashion Vibes". She is a seasoned journalist who is dedicated to delivering the latest news to her readers. With a keen sense of what's important, Mary covers a wide range of topics, from politics to lifestyle and everything in between.