RoboCop star Peter Weller he's had a really great career as an actor and director and has been involved in franchises like DC with Batman: The Dark Knight Returns and Star Trek with Star Trek Into Darknessand now it looks like he has the opportunity to play in the Marvel Universe as he joins Marvel's new animated series Moon Girl and Devil Dinosaur!
Mark Hamill and his return of the J…
Please enable JavaScript
Mark Hamill and his Return of the Jedi helix lightsaber reunite in Pop Culture Quest Clip
He shared the news himself in an interview with CB, saying:
"I just finished something called Moon Girl and Devil Dinosaur. Laurence Fishburne, a longtime friend, called me and said, 'Hey, would you play that? It's a voice-over gig. Would you do this role of Dr. Stern? It was written for you.'"
It is unknown who exactly Dr. Stern is, whether he is an original character created for the series or a Marvel Comics character. If the character is from the comics, he could be an iteration of Dr. Samuel Sterns, a cell biologist who eventually transforms into the Hulk's antagonist Leader. Samuel Sterns was actually played by Tim Blake Nelson in the MCU, who will return in the upcoming film Captain America: New World Order. Weller continued, saying:
"I said, 'Laurence, I've heard this rap before, that someone is calling you and saying it was written for you. I did it with Dexter, and it turns out he didn't write it for me. Then Howard Gordon he did with 24. I've been reading this voice-over thing for Moon Girl, and you know it's a Marvel/Disney thing."
Weller then spoke about Fishburne's description of the character and explained that he had a lot of fun playing the role:
"'He's a pretentious doctor, art historian, like you. I've read about it and it's this guy in Dr. Stern bragging about his PhDs and his knowledge of art and everything and trying to argue with these guys.

"I've done a couple of episodes of it and it's fun. It's absolutely like my version, Peter Weller's version of Squidward, but Squidward is like me, and then later when Fishburne hands me this thing called Dr. Stern, it's absolutely a combination of Peter Weller and Squidward. I like doing it. I love being pompous, arrogant, essentially idiotic in front of these guys."
Is fantastic! Moon Girl and Devil Dinosaur is a fun animated show and Weller's involvement will only make it better!
The series is based on Marvel's hit comic series and the story follows the adventures of a 13-year-old super genius named Lunella Lafayette and her 10-ton T-Rex, Devil Dinosaur. "After Lunella accidentally brings Devil Dinosaur into present-day New York City through a time vortex, the duo work together to protect the city's Lower East Side from danger."
Laurence Fishburne he also plays a character called The Beyonder. The show also stars an actress and singer Diamond white (The Bold and the Beautiful, The Lion Guard) as Lunella Lafayette (aka Moon Girl); Alfred Woodard (Luca Gabbia) as Lunella's grandmother, Mimì; Free Barer (Sneaky Pete) as Lunella's best friend and manager, Casey; Sasheer Zamata (Saturday night live) as Lunella's mother, Adria; Jermaine Fowler (Superior donuts) as Lunella's father, James Jr.; Federico Tatasciore (Marvel's Avengers reunite) as the only devil dinosaur; AND Gary Anthony Williams (Doc McStuffins) as Lunella's grandfather, Pops.
Wonder Moon Girl and Devil Dinosaur is produced by Blackish AND Grown up executive producer Elena Sugland.
by Joey Paur
Source: Geek Tyrant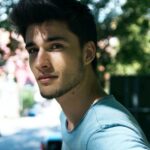 Lloyd Grunewald is an author at "The Fashion Vibes". He is a talented writer who focuses on bringing the latest entertainment-related news to his readers. With a deep understanding of the entertainment industry and a passion for writing, Lloyd delivers engaging articles that keep his readers informed and entertained.