Strong espressos, filter coffee or gourmet preparations: coffee machines have many capabilities. Check out the current deals on these breakfast essentials.
Currently, the Amazon market offers various attractive discounts on coffee machines. It's time to seize the opportunity to renew your equipment.
Versatile Krups capsule coffee maker
Short coffee in the morning or cappuccino after lunch? Everything is possible with this coffee machine compatible with NESCAFÉ Dolce Gusto capsules. It is offered at €89.99 instead of €109.99. Its compact and rounded design adapts to any kitchen style. With pressures up to 15 bar, there is a repertoire of 30 hot or cold drinks ready in seconds. Are you running late but craving coffee? With 3 different temperature settings, prepare a drink with excellent enhanced flavors and enjoy it immediately. With the Espresso Boost function, the coffee is pre-moistened for an even more intense taste. Once your capsule has been inserted and your setting selected, the machine will stop by itself when the drink is ready.
Krups filter coffee machine with integrated bean grinder for simplicity lovers
Priced at €169.99 instead of €180.88, this filter coffee machine with Krups bean grinder is perfect for black coffee lovers. Thanks to the integrated grinder, you retain all the flavor of your favorite beans. In order to prevent oxidation and loss of taste, coffee is ground during preparation. You can also choose from 3 levels of grinding fineness, as well as 3 infusion intensities. The bean hopper is very easy to clean. A pre-programmed descaling function can also be accessed by pressing the control panel. With this 24-hour programmable device, you can wake up with a ready-made coffee every morning. The capacity of the jug is 1.25 liters or 10 to 15 glasses.
Tefal electric coffee machine with excellent quality/price ratio
Priced at €59.99 instead of €64.99, this Tefal electric coffee machine allows you to make delicious filter coffee while enjoying daily life-enhancing features. Integrated digital display is one of them. Even a few minutes after waking up, you can read the time at a glance. It also allows you to set the program and check whether the brewing of coffee has started well for the set time. While dispensing coffee, the display also shows whether the Aroma function is activated. The extra-wide nozzle saturates the coffee more evenly to extract all the flavors. This function includes a pre-brewing stage during preparation to deliver a more aromatic coffee. Thanks to the water level visible on the side, your dosage will not go wrong. The jug can hold 10 to 15 cups (1.25 L). Thanks to the anti-drip system, you can help yourself even if the cycle is not over.
Moulinex programmable filter coffee machine, low cost solution
A coffee machine for less than 40 € seems impossible to you? With the current discount, this Moulinex programmable filter coffee machine goes from €41.99 to €39.99. It has all the necessary features for good coffee and easy maintenance. With its 1.25 liter capacity, only one cycle is enough to prepare enough for all your guests. Despite its low price, it has a programmable and anti-drip system. Smart keeps coffee hot for 30 minutes before automatically shutting off.
Is it impossible to do without coffee? Treat yourself to a device that brings out all the flavors of your favorite hot beverage with these miniaturized machines.
This article contains affiliate links that may be subject to charges from our partners. Prices quoted are indicative and subject to change.
With the Digital Content Specialist
Source: Programme Television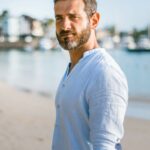 Joseph Fearn is an entertainment and television aficionado who writes for The Fashion Vibes. With a keen eye for what's hot in the world of TV, Joseph keeps his readers informed about the latest trends and must-see shows.