Recently, the premiere of the series "Monastery" by Alexander Molochnikov was held. Nastya Ivleeva starred in the film. The blogger gave Kinopoisk a lengthy interview where she talked about filming, challenges and new desires. We've collected the most important ones!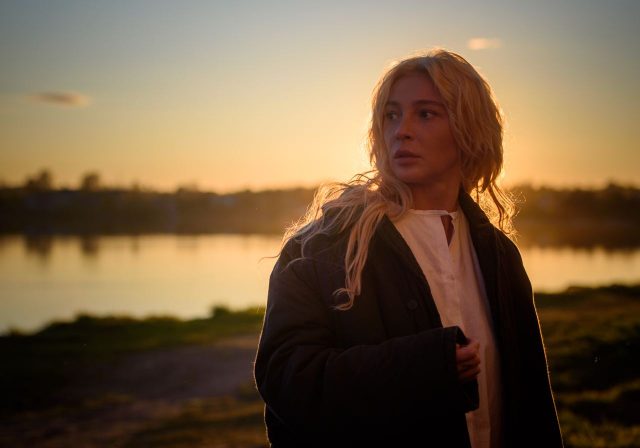 ---
About the excitement at the premiere of the series "Monastery"
To be honest, I was very worried about the nude scenes – how would the audience react? It's especially exciting when you're sitting with everyone in the hall right now. At the premiere, I purposely left the front rows and sat closer to the exit so that if anything should happen, I could escape with lightning speed without waiting for the awkwardness. But everything went great. The audience watched in one breath, and so did I. Moreover, when the same nude scenes were shown, I was proud of how organically and beautifully everything played out. notaboutgone.
---
About nude scenes
The sex scenes were staged by Sasha Molochnikov and Seryozha Trofimov. To be honest it was difficult. There were two such scenes in total, and for some reason I was mentally prepared only for the second romantic scene (it will be in the fourth series). We were very worried back then, but they created a favorable environment around us and we were lucky with the weather; amazing sunset and the location itself – everything was like a movie! Overall, it's beautiful to the point of insanity.
---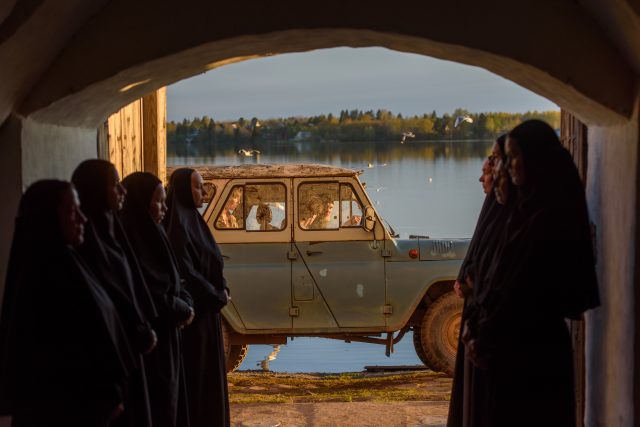 About working with a psychotherapist
Number. I have never used the services of such specialists in my life.
---
About Belief in God
Before I moved to Moscow, I often went to church. On Sundays, my mother and I used to go to church services in Razmetelevo. We have a good local priest, he is a wonderful person. You can come and just talk, tell what's on your mind, ask for advice. You know, I believe in God in my own way and communicate with him in my own way. If I am covered and cannot visit the temple, then I say open the window, consult, cry, release everything that has accumulated in my soul. And that's it, I run to work and wait for a miracle.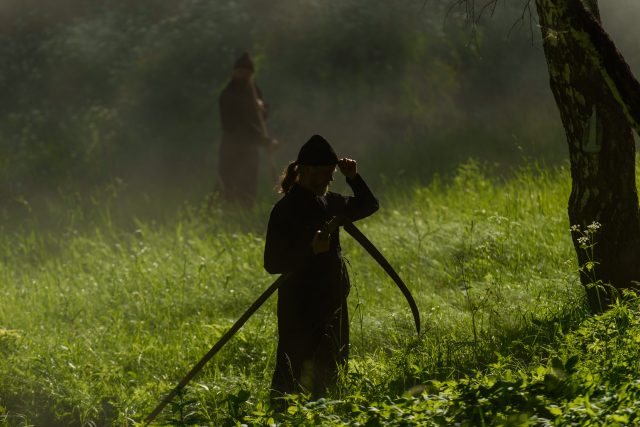 ---
About the desire to go to the monastery
Yes. True, there was such a period! There was a drama in the family, I don't want to go into the details too much. It was a very difficult time, I was still a child myself and I couldn't really take responsibility for my life. There was a sense of complete impasse. Just to escape the world, my responsibility, my anxieties, my sorrows, my sorrows, I thought I would go to a convent, let them take me, raise me, do whatever they wanted with me.
---
about fears
To be honest, getting old is scary. How will I think when I turn 40? It's scary when you don't know how nature will beat you and what to do about it. And in general, how do you consider yourself different?
---
wanting to study acting
Yeah! When I finished filming, I went to the courses of Natasha Kudryashova, who also starred in The Monastery. She is a very strong, powerful actress. Before filming The Monastery, I went to the Gogol Center, where I worked with Igor Bychkov. Well, after Molochnikov took me into his own hands, it was important to him that nothing or nothing was taken from me during filming, and he worked with my strengths and weaknesses.
Recall that in addition to Nastya Ivleeva, Philip Yankovsky, Mark Eidelstein (by the way, read our interview with Mark here!), Maria Mironova and others starred in the series.
Source: People Talk