Focus Features has released a trailer for its next drama Time of Armageddon. It feels like a heartwarming movie that will involve some weighty topics involving racism and the splitting of two good friends. The film comes from the director James Gray (The The lost city of Z, Ad Astra), and it is a partially autobiographical story.
The film is set in Queens in the 1980s and centers on the life of a Jewish family. It is explained that this is "a deeply personal story about the strength of the family, the complexity of friendship and the generational quest for the American dream".
Deadline offered the following insight: "Gray's film is set in Queens and explores a two- or three-month window in which Gray, given the fictional name Paul Graff, is 12 years old and attends public school, where he and Johnny are bond after being repeatedly targeted by a mean teacher, although they both suffer, to varying degrees, from ADHD. Later, Graff's parents sent him to Kew-Forest, a private school that was then a sanctuary for bigots, where students used the N word regularly, and Fred Trump, father of former President Donald Trump, was on the school board.
The film features a stellar cast that includes Anthony Hopkins, Anne Hathaway, Jeremy Forte, Banks Repeat, Jaylin Webb, Tova FeldshuhAnd Ryan Sell.
Time of Armageddon comes out in theaters on October 28th.
by Joey Paur
Source: Geek Tyrant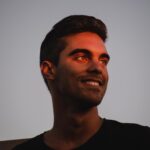 Errol Villanueva is an author and lifestyle journalist who writes for The Fashion Vibes. With a passion for exploring the latest trends in fashion, food, travel, and wellness, Errol's articles are a must-read for anyone interested in living a stylish and fulfilling life.