THE Bosch The universe is expanding with a new spin-off series announced by Prime Video. The untitled series has received a 10-episode order and will focus on a character who has yet to be introduced to the franchise called Renée Ballard, and will be about the LAPD's Cold Case Division.
This is one of two spin-off shows currently in development inspired by the novels written by Michael Connelly. The other series is the Untitled J. Edgar project, which follows Harry Bosch's former partner, Detective Jerry Edgar, who is chosen for an FBI undercover mission in Little Haiti, Miami.
The Untitled Renée Ballard project follows Detective Renée Ballard, "who is tasked with running the LAPD's new cold case division, a poorly funded all-volunteer unit with the largest caseload in the city. Ballard approaches these cases frozen in time with empathy and determination. When she uncovers a larger conspiracy during her investigation, she will enlist the help of her retired ally, Harry Bosch, to face the dangers that threaten both her unit and her life.
This looks like it's going to be an interesting series! But I'm great Bosch fan, so I will enjoy anything from the Bosch franchise.
Connelly is an executive producer on the series and said in a statement: "It's so exciting to bring Renée Ballard to the screen and do it with Prime Video, my streaming partner of 10 years. This show will have the same authenticity and propulsive momentum as Bosch: Legacy. Fans of the books will love it.
Lauren Andersonhead of AVOD original, unscripted and focused programming at Amazon MGM Studios, added: "From books to screen, Michael Connelly creates authentic, suspenseful stories driven by distinctive characters that keep audiences interested and engaged connects. Renée Ballard is one of those characters. She immediately captivated readers with hints of a troubled past and a protective layer of idiosyncrasies that she developed to survive. We can't wait to expand the Bosch universe with Michael and introduce viewers Ballard's personal approach to pursuing justice."
Henrik BastinThe executive producer and CEO of Fabel Entertainment said: "Alaimo and Sherwood have done an incredible job bringing Renée to life and creating a show that feels contemporary and fresh, honoring the Michael Connelly universe. As producers of Bosch and Bosch: Legacy, we are confident that fans will love this new chapter in the series."
Michele Alaimo (The closest, the man who fell to earth) AND Kendall Sherwood (Serious crimes, Your Honor) will both serve as showrunners. The drama series will premiere exclusively on Prime Video.
by Joey Paur
Source: Geek Tyrant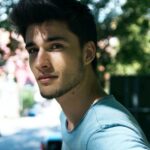 Lloyd Grunewald is an author at "The Fashion Vibes". He is a talented writer who focuses on bringing the latest entertainment-related news to his readers. With a deep understanding of the entertainment industry and a passion for writing, Lloyd delivers engaging articles that keep his readers informed and entertained.