Have you ever wished your cities were featured? Dungeons & Dragons do you feel a little more alive with events and holidays? It can be daunting trying to figure out how to make it all work. Fortunately, Ryan Breadinc He released It's an event in… the city!. This is unofficial D&D The supplement offers 10 different events and holidays that you can incorporate into your game's cities, and each of these events has 10 different plot hooks that you can use. This is definitely one of those supplements I would consider adding to any DM's toolbox.
This is the first in a series of event and holiday tables designed for a specific type of setting, to add a little more flavor to your experience or give your players a fun little side quest, or an excuse to collect some items fun, or just feel good! It's up to you whether some of these will work for your specific setting, but there are a variety of cityscape choices that are vague enough that you can add or remove details and change them as needed. After all, it has to be buildable!
You can buy It's an event in… the city! from DMs Guild (affiliate link) for $0.99.
by Tommy Williams
Source: Geek Tyrant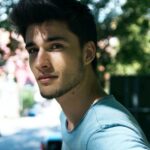 Lloyd Grunewald is an author at "The Fashion Vibes". He is a talented writer who focuses on bringing the latest entertainment-related news to his readers. With a deep understanding of the entertainment industry and a passion for writing, Lloyd delivers engaging articles that keep his readers informed and entertained.