We've got a new trailer for you to watch for the '80s-set horror sequel V/H/S/85. The trailer offers a better look at the horror segments the anthology film will offer, and some of these stories seem pretty over the top!
In the film, "an ominous mixtape blends never-before-seen footage with a nightmarish newscast and a haunting home video to create a surreal, analog mashup of the forgotten '80s." I like this franchise and the next movie looks like it will be good!
V/H/S/85 takes viewers on "a journey into the sad underbelly of the forgotten 80s. Revealed through a made-for-TV documentary, five chilling stories emerge: scientists observe an unusual boy obsessed with TV, the boys embark on a skiing adventure on the lake, a TV crew struggles to survive a natural disaster, the The early days of virtual reality awaken something terrifying and a deadly dream is captured on tape. The sinister secrets of the 1980s come to life in a way never seen before."
Freddy Rodriguez (Six feet under) will lead the cast of the film, and he will join him Giordano Belfi, Giacomo Ransone, Dani Deette, Rolando Davila-Beltran, Justin Jones, Marcio Moreno, Ari Gallegos, Forrest Hartl, Duffy McManus, Eric Pierson, Philip of Lara, Tom Reed AND Viviana Morse.
The film segments were written by Zoe Cooper, Evan Dickson, Scott Derrickson, C. Robert Cargill, Mike P. Nelson, Gigi Saul Guerrero. Directors include David BrucknerDerrickson, Nelson, Guerrero and Natasha Kermani. V/H/S/85 is produced by Bruckner, Joshua Goldbloom, Brad Miska, Radio silence, James Harris, Michael Schrieber AND Adam Boorstin.
The film had its world premiere at Fantastic Fest, in Austin, Texas. V/H/S/85 will begin streaming only on Shudder on October 6, 2023.
by Joey Paur
Source: Geek Tyrant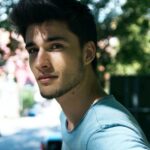 Lloyd Grunewald is an author at "The Fashion Vibes". He is a talented writer who focuses on bringing the latest entertainment-related news to his readers. With a deep understanding of the entertainment industry and a passion for writing, Lloyd delivers engaging articles that keep his readers informed and entertained.