Aqua's iconic theme song "Barbie Girl" has returned to ring in our minds with its catchy refrain: "I am a Barbie girl in the world of Barbie", and to add even more excitement, that was revealed as well Dua Lipa composed a song for the live action 'Barbie'it's an explosive combination of musical talent that is sure to elevate the cinematic experience.
The trailer immerses us in the perfect world of Barbie, where she and her friends enjoy a life full of smiles and constant happiness. However, for the character played by margot robbi, this perfection arouses the concern to explore other realities and discover something beyond the known. This is how he ventures into the real world of humans.
Just as we've seen in movies like 'Enchanted' starring Amy Adams, Barbie and Ken will embark on a series of adventures in our world, experiencing both the wonders and hardships mankind has created. This story is imbued with the characteristic innocence of Barbie and Kenwho continue to believe that everything is possible thanks to their beauty.
From the first seconds of the trailer, we are greeted with the new song by dua lipa who joined other famous singers like Charlie XCX and Lizzo to create a soundtrack that will make us dance in this film directed by Greta Gerwig. Dua Lipa's infectious rhythm and energetic vocals promise to accompany every scene with vibrant musical energy.
And just when we thought the musical surprise had reached its peak, the trailer comes to an end and gives us the unmistakable sound of "Barbie Girl" by Aqua. This song, which dominated the charts in the late 1990s, has been a wish come true for Barbie fans ever since the movie was announced. After a long time of waiting, he finally came true.
You may be interested in reading: Which character will be John Cena in the movie 'Barbie'?
Because Anne Hathaway wasn't Barbie before Margot Robbie
'Barbie' live is the most anticipated movie of 2023
'Barbie' has become one of the most anticipated and debated films of the year. Not to be outdone, as it is based on the most famous doll of all time, plus exciting appearances by Margot Robbie and Ryan Goslingthe cast includes notable Hollywood stars such as Helen Mirren, John Cena, Emma Mackey, Will Ferrell, Simu Liu, Kate McKinnon and many more.
We cannot forget that the world premiere of 'Barbie' in theaters is scheduled for July 21, which coincides with another big release, "Oppenheimer," a production starring Cillian Murphy, Florence Pugh, Emily Blunt and Robert Downey Jr. It will be a box office battle unlike any other seen. in the same year.
While we eagerly await the release of these films, we can take comfort in knowing that we will soon be able to fully enjoy Dua Lipa's new song, which will be released tomorrow. And if you grew up in the cool '90s, it's time to add Aqua's "Barbie Girl" back to your playlist, as she's officially back in all her Margot Robbie and Ryan Gosling movie glory.
Get ready to immerse yourself in a world full of music, fun and adventure with Barbie. This film promises to be an emotional journey, where the characters will discover that true beauty goes beyond physical appearance and that the perfect life can have its challenges. Do not lose the first on July 21st and get ready to dance, sing, and enjoy an unforgettable cinematic experience.
Source: Nacion Flix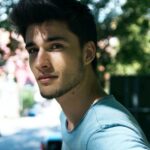 Lloyd Grunewald is an author at "The Fashion Vibes". He is a talented writer who focuses on bringing the latest entertainment-related news to his readers. With a deep understanding of the entertainment industry and a passion for writing, Lloyd delivers engaging articles that keep his readers informed and entertained.