Since her creation in 1959, Barbie has been an iconic figure in the world of toys and a symbol of popular culture. But, What is the real story behind this famous Mattel doll? We will delve into its origin and how it has become a global phenomenon that has left an indelible mark on the toy industry.
The story of Barbie begins with Ruth Handler, an American businesswoman who, together with her husband Elliot, founded Mattel in 1940. The idea for Barbie came when Ruth noticed her daughter, Barbara, playing with paper dolls representing adult women. This led her to think about the possibility of creating a doll in the shape of an adult woman, as opposed to the children's dolls that dominated the market at the time.
In 1959, Mattel officially launched Barbie on the market. The doll was inspired by Bild Lilli, a famous German figure created in the mid-1950s. Barbie quickly became a hit and her impact on the toy industry was revolutionary. For the first time, the girls had a doll representing an independent woman with career aspirations.
In the years, Barbie has evolved to adapt to social and cultural changes. He has represented a wide range of professions, from doctors and astronauts to architects and chefs. Additionally, she addressed issues of ethnic diversity and inclusion, introducing dolls of different ethnicities, skin tones, body shapes and hairstyles.
It may interest you to read: Margot Robbie Thought They'd Never Let Him Do 'Barbie'
'Barbie' Poster Unveils: Margot Robbie, Ryan Gosling, Dua Lipa
However, despite her popularity, Barbie has also come under criticism. Some argue that her figure and image promote unrealistic standards of beauty and contribute to low self-esteem in girls. In response to these criticisms, Mattel has launched initiatives such as the "Barbie Fashionistas" line, which includes dolls with different body shapes and physical characteristics.
Barbie has left an indelible mark on popular culture.. He has appeared in movies, TV shows, books and video games. She has also been an inspiration for numerous fashion collections and has collaborated with famous designers such as Christian Dior, Vera Wang and Karl Lagerfeld.
Barbie's success has transcended film and television
In addition to her impact on the toy industry, Barbie has also had a huge impact on the world of film and television. In 1987, the first Barbie movie titled 'Barbie and the Rockers: Out of this World' was released, which was followed by numerous movies and television specials over the years. These productions have allowed fans to immerse themselves in exciting adventures with Barbie and her friends and have helped maintain her relevance in popular culture.
As technology advances, Mattel introduced the interactive and digital Barbies. In 2010, they launched the "Barbie Video Girl" line, which allowed girls to record videos with the doll. Also, "Hello Barbie" was released in 2015, a version that uses artificial intelligence to interact and converse with girls.
Another milestone in Barbie's history occurred in 2016, when Mattel introduced the "Barbie Fashionistas" line featuring dolls with different body types, including curvy, tall, and petite. This initiative sought to promote acceptance of body diversity and celebrate beauty in all its forms.
Barbie has also used her popularity to promote social causes and girls' empowerment. In 2018, the 'Dream Gap' campaign was launched, which sought to raise awareness of gender stereotypes and the impact they can have on girls' aspirations. This initiative was based on studies showing that girls begin to doubt their abilities and potential at a young age.
In 2020, Mattel has taken its commitment to diversity one step further by launching a collection of dolls inspired by real-life women, such as Frida Kahlo, Amelia Earhart and Katherine Johnson. These dolls honor women who have made their mark on history and serve as role models for girls from all over the world.
Source: Nacion Flix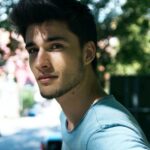 Lloyd Grunewald is an author at "The Fashion Vibes". He is a talented writer who focuses on bringing the latest entertainment-related news to his readers. With a deep understanding of the entertainment industry and a passion for writing, Lloyd delivers engaging articles that keep his readers informed and entertained.