The actress hid the truth for decades.
Marion Cotillard started acting in movies in the mid-90s. Before she became a successful, wealthy and sought-after actress, she had to go through something terrible.
At the 76th Cannes Film Festival, a Frenchwoman presented the film "Little Girl in Blue". The film touches on a subject that Hollywood has preferred to keep silent for decades: harassment. Cotillard became interested in the project for a reason: she was once severely bullied at the beginning of her career.
"I ended up in situations that I shouldn't have been in. There are still sick men, and sometimes women, who use budding actors," the Taxi star said in an interview with Deadline.
Picture source: Shot from the movie "Taxi" (1998)
Writer: Anna Pavlova
Source: Popcorn News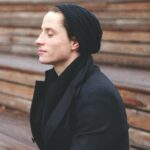 Kenneth Weaver is an author at "The Fashion Vibes". He focuses on writing about celebrity-related news, keeping his readers up to date with the latest happenings in the entertainment industry. With a keen eye for detail and a passion for writing, Kenneth brings his unique perspective to every article he writes, making him a trusted source for all things celebrity.