For just a few days, give in to Amazon's Attractive Game week offers. The entire hi-tech world is at your fingertips for gamers. Space for promotions until May 28.
Immerse yourself in the gaming world and let technological innovations dazzle you. Discover PCs, gaming displays and more that meet your expectations for work or play. The epitome of advanced technology, modern design and performance. It's time to choose your Amazon packages with current discounts, order and receive them at your home.
Unmissable discounts on high-tech products for Amazon Gaming Week
Explore Game Week deals, there's something for every budget: gaming accessories, video game consoles and PCs for pro gamers or occasional gamers; computer components etc. Here is a selection of articles to discover on the Amazon site.
LG UltraGear 27GL63T-B 27″ Gaming Monitor €179.99 instead of €249.99
Say yes to outstanding image quality with the LG UltraGear 27-inch Gaming Monitor. It has a good resolution around 1920 x 1080 pixels and an optimal refresh rate of 144 Hz, which ensures a smooth gaming experience. Response time is also fast, only 1 ms. This product has the advantage of being able to tilt, and can control its rotation, direction, etc. you can set.
Samsung Odyssey G5 for €299.90 instead of €349
The Samsung Odyssey G5 monitor is the optimal choice for both professional gamers and demanding users seeking superior performance. It has a good resolution that can give you vivid details, outstanding clarity, in short, incredible image quality. It promises you a unique gaming experience thanks to its fast refresh rate and reduced response time.
HP OMEN 27c 27″ Gaming screen costs €329 instead of €349
The HP OMEN 27-inch screen has it all. It has a decent size, a good QHD resolution of 2560 x 1440 pixels, a 1000R curved design and HP Eye Ease technology. It is essential to reduce eye strain during hours spent in front of the screen. Backlit, it offers stunning details, good contrast, and colors are on point.
Price of MSI Crosshair 15 gaming laptop dropped from 1,499 euros to 1,099 euros
The MSI Crosshair 15 gaming PC is a powerful device equipped with an Intel Core i5 12450H processor with 16GB DDR5 for faster and smoother performance. Its compact 15.6 inch Full HD display in practical format guarantees you an outstanding gaming experience. Enjoy the high refresh rate and clear graphics. With the 512GB SSD, you have enough storage capacity for your games with very short load times. The little extra is the backlit Azerty keyboard so you won't lose track even in pitch dark.
This is an opportunity to stock up on produce without breaking the bank. Take advantage of current campaigns, try to take advantage of special offers by entering the Amazon site. Is a desire a need to be filled? You can be sure that your next device will be there. Thanks to attractive discounts, you can renew your equipment, buy the complete equipment and do not hesitate for premium quality products. Get moving, go crazy for your next favorite gaming device.
This article contains affiliate links that may be subject to charges from our partners. Prices quoted are indicative and subject to change.
With the Digital Content Specialist
Source: Programme Television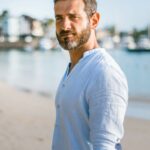 Joseph Fearn is an entertainment and television aficionado who writes for The Fashion Vibes. With a keen eye for what's hot in the world of TV, Joseph keeps his readers informed about the latest trends and must-see shows.