Coronation Street and I'm a Celebrity Sue Cleaver is on hand for our travel Q&A
This week, Coronation Street and I'm a Star Sue Cleaver check in for our travel Q&A.
She talks about a hellish cruise around the Mediterranean, reveals the highlight of her time in the jungle of I'm A Celebrity and talks about her plans for a Scottish road trip.
EARLY HOLIDAY REMINDER?
Stayed as a child in our family caravan on a farm outside Lyme Regis. My brother and I got up at 5am, helped milk the cows and then brought back a mug of milk. I would also pace the head up and down.
FIRST FOREIGN TRIP?
On summer vacation to Canada alone at 14 to recover from mononucleosis. I stayed with a cousin in Ottawa and saw Niagara Falls, among other things. It was a great adventure.
Sue's first trip abroad was to Canada when she was 14, where she saw Niagara Falls (above).
HOLIDAY FROM HELL?
I am going on a two week cruise in the Mediterranean. We got caught in a big storm in the Bay of Biscay and I learned that I wasn't a life cruiser – I just felt trapped. Maybe I just picked the wrong cruise?
ARE YOU A GOOD SLEEPER?
I'm a good flyer when I go business class. I have reached the age where I want to turn left after flying for more than five hours.
HIGHLIGHT OF YOUR TIME IN THE I'M A CELEB JUNGLE?
Waking up to bizarre bird sounds I'd never encountered before and falling asleep to the sounds of tree frogs I thought Boy George was meditating on. It was deafening but lulled me to sleep.
A two-week Mediterranean cruise was Sue's holiday from hell when the ship got caught in a terrible storm in the Bay of Biscay (pictured)
FIRST I'M A CELEBRITY MOMENT?
Being dipped in dick and molasses and bitten by green-headed ants that really hurt. I never thought about going though because I was having too much fun. Culinary I do not recommend alligator feet.
TOP TIP FOR FUTURE PARTICIPANTS?
Sneak in an extra pair of socks as they take days to dry. Check your boots for scorpions. And assume that you will have wild company in Dunny [loo].
FAVORITE DESTINATION ABROAD?
The Maldives to swim with whale sharks and manta rays; Botswana for its amazing wildlife; and Iceland with its geysers for an otherworldly experience.
Sue cites Botswana as one of her favorite destinations abroad thanks to its "amazing nature". Above you can see elephants in the country's Moremi Game Reserve
SHOULD TRAVEL BE ADDED?
A silk eye mask, noise canceling headphones – and cozy loungewear for a long flight.
WHERE NEXT?
A road trip along the west coast of Scotland.
DREAM DESTINATION?
The Galapagos Islands for their uniqueness, the fairy chimneys in Cappadocia, Turkey and Valentine Warner's Restaurant in Norway's wild Lofoten Islands.
Source link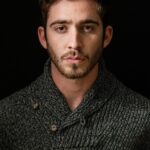 James is an author and travel journalist who writes for The Fashion Vibes. With a love for exploring new cultures and discovering unique destinations, James brings his readers on a journey with him through his articles.