Not too long ago, "sustainable travel" conjured up images of tie-dyed hippies spending their vacations hiking or camping in the wilderness close to home.
But to travel eco-friendly, you no longer have to avoid luxury hotels or air travel.
It's about being aware of the impact of your trip and trying to improve (or at least not harm) the natural world. It's about being kind to places and people so you can relax without guilt, knowing you gave something back instead of taking it away.
Here are the best travel companies working hard to protect the planet…
Travel fearlessly
Intrepid Travel has invested over £6.5 million in grassroots projects around the world. The company offers a 20-day adventure tour to Vietnam. In the photo the Vietnamese capital Hanoi
As the largest 'B Corporation' (certified sustainable company) in travel, Intrepid has invested over £6.5 million in grassroots projects around the world and was the first company to ban elephant rides from travel. It specializes in small-group adventures, hires local guides and aims to use only renewable energy for its tours by 2030.
Following the earthquakes in Turkey and Syria, the company raised more than £84,000 for the appeal and is donating all profits from travel bookings to Turkey until the end of April.
Destinations: Worldwide. The company offers more than 1,000 adventures in more than 100 countries, including Cuba and Jordan.
Take a trip: A 20-day Vietnam Adventure Tour is available for £1,949 (was £2,165) excluding flights (intrepidtravel.com).
G adventure
G Adventures, a Canadian adventure travel company, uses small, local companies for its tours. It also supports social enterprises and NGOs through the Planeterra Foundation.
You can estimate how responsible your trip will be by using the company's "Ripple Score" from 0 to 100, which reflects the percentage of money spent on each tour that actually stays in the local community.
Destinations: Worldwide, including Antarctica.
Take a trip: Eight-day small-group tours to Georgia and Armenia start at £1,045, excluding flights (gadventures.com).
Travel responsibly
Responsible Travel represents eco-friendly tour operators and offers 6,000 tours from 400 companies on every continent, including Senegal (pictured).
Responsible Travel, an agency representing eco-friendly tour operators, independent companies and conservation projects, also pays for an underprivileged child to experience a day like a tourist with their Trip For A Trip program.
Destinations: Worldwide, with 6,000 tours from 400 companies on all continents, including Senegal, Seychelles and Spain.
Take a tour: An eight-day trip to Madeira costs from £1,179, including flights to the UK (responsibletravel.com).
by Sawday
The Bristol-based company was founded 25 years ago by travel publisher Alastair Sawday based on "an appreciation for slow, sensible and environmentally responsible travel".
The website has a 'Sustainable Stars' section which highlights some of the 'greenest places'. In 2019, she pledged to plant one million trees by 2026 to help fight climate change.
Destinations: UK, Ireland, France, Italy, Spain and Portugal.
Take a trip: Rent four-bedroom Villa Son Canals with private pool overlooking Deia in Mallorca from £440 a night (sawdays.co.uk).
Exodus journey
Named Best Tour Operator in 2022 by National Geographic, Exodus Travels has removed plastic bottles from 99 percent of its trips and is involved in rewilding projects in Italy and tiger conservation in India.
Destinations: Worldwide, with more than 500 routes to more than 90 countries, including Pakistan.
Take a trip: A 15-day Balkan cycling tour costs from £2,299, excluding flights ( exodus.co.uk ).
steppe travel
Eco-adventures: Steppes Travel ensures that flight emissions are offset and its ground partners never use plastic. Travelers can visit the Arctic (above) with the travel agency
This luxury company has pledged to pay £50 per person per booking to fund conservation projects. The company offers customized trips and tours for small groups and was certified as a B-Corp last year.
It ensures that flight emissions are offset and that its ground partners never use plastic.
Destinations: More than 100 including Gabon, the Grenadines, Namibia and the Arctic.
Take a trip: A 14-day trip to Malaysian Borneo costs from £4,545, excluding flights (steppestravel.com).
Joro experienced
Enjoy sustainable accommodation options with Joro Experiences, a carbon neutral company. Alaska is one of the destinations to which trips are arranged. Above is the city of Anchorage, Alaska
Joro specializes in personalized itineraries, communicating a trip's carbon footprint impact with customers and prioritizing electric vehicles for transportation, direct flights and sustainable accommodation options.
The carbon neutral company also established the Conscious Travel Foundation to support conservation and community projects.
Destinations: Worldwide, including Alaska, Ethiopia and Greece.
Take a trip: Prices and experiences on demand (joroexperiences.com).
Source link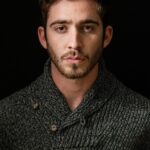 James is an author and travel journalist who writes for The Fashion Vibes. With a love for exploring new cultures and discovering unique destinations, James brings his readers on a journey with him through his articles.