On September 28 there were several thousand in front of the Hungarian parliament in Budapest to protest against a new decree that further complicates access to abortion. Madmoizelle has gone out to meet those who are mobilizing against Viktor Orban's misogynist policy.
All four are between 17 and 18 years old. Rékq, Kata, Zsuzi and Lizi came with their placards to the demonstration in front of the majestic Hungarian Parliament on the banks of the Danube. Like the few thousand people around them, they listen to the speeches of activists who follow one another at the microphone on this 28 September 2022, world day for the right to abortion. They too are concerned about the announcement of a new measure on access to abortion that doesn't bode well.
"It really hurts us"entrust one of them with a hesitant Englishman. "If we want to have an abortion it is not possible, we cannot do what we want with our body. I don't understand why the government is so eager to control that too. " They hope for change, but they are not optimistic.
From September 15, a new decree requires anyone wishing to have an abortion to have to listen to the vital signs of the fetus. A decree in line with Viktor Orban's policy and his repeated attacks on the rights of women and LGBTI people.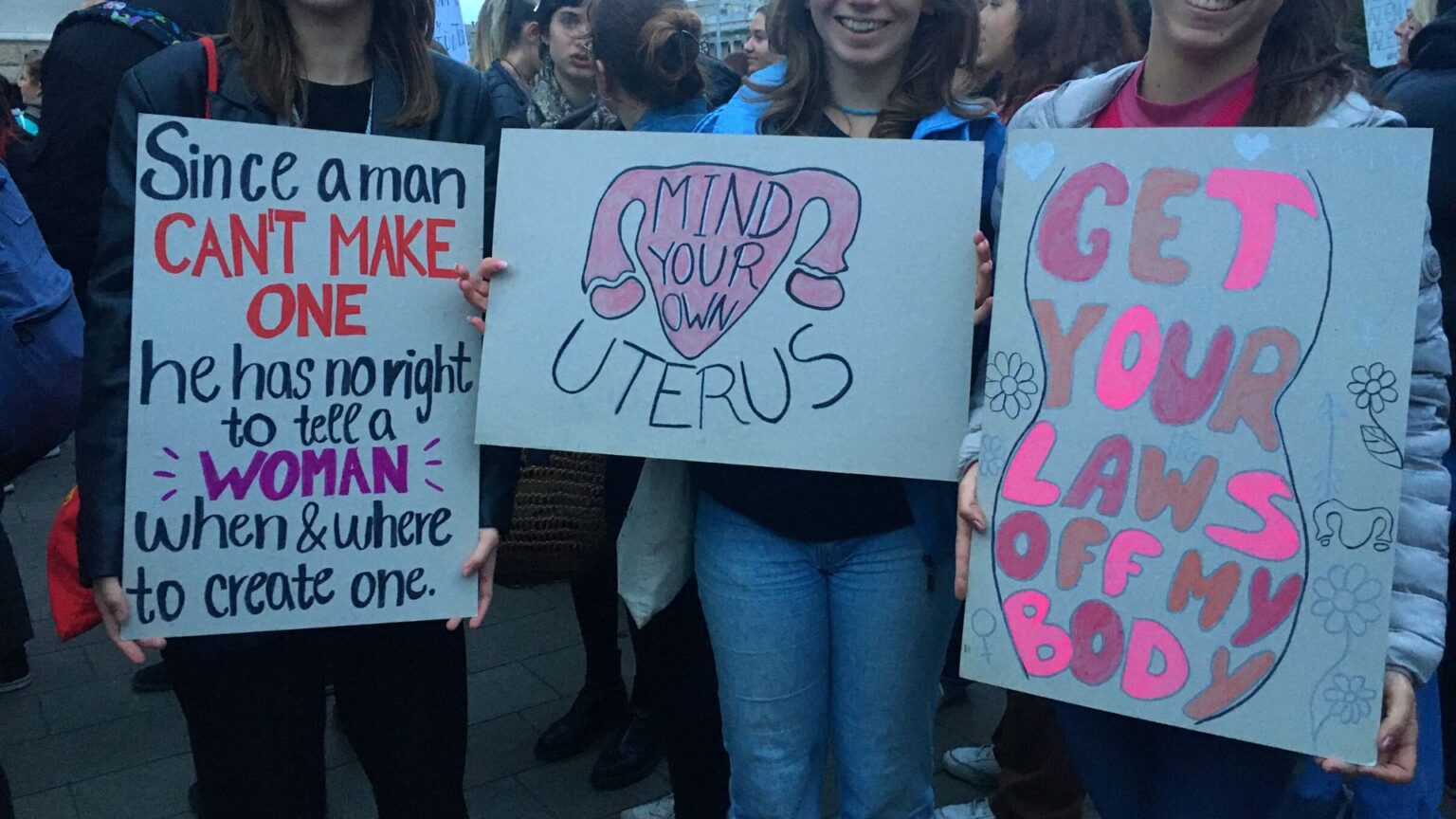 Abortions already difficult to access in Hungary
Abortion has been legal in Hungary since 1953, the current law being the result of a change made in 1992. It can be used up to twelve weeks of pregnancy, or even beyond, in some exceptional cases. Moreover, only surgical abortion is possible.
Practically, access to abortion remains very difficult and above all particularly painful. Several steps are required, explains Fani Csernus, Head of the Gender Equality Program at Amnesty International Hungary:
"You have to go to the family protection service first. This is a particularly difficult step because their purpose is to protect the life of the fetus. A woman who is doing this consultation for the first time will receive a lot of information about the risk of abortion, we will explain to her why she should keep the baby, what kind of financial support she could receive if she kept it, the possibility of adoption, etc. It is emotionally very difficult to live with and neglects the legitimacy of a woman's decision. "
And this is only the first step, continues Fani Csernus: "Then you have to go to a doctor to get a document certifying the pregnancy, its stage, and only at the end, with the document, you have to go back to the family protection service, where the worker must provide information on the procedure and on the possibility of moral support after the operation. "
It is only after this last visit that it is possible to consult a doctor and be able to abort. Fani Csernus believes that the decree has just been adopted it will increase the risk of injury and makes even more difficult a procedure already full of pitfalls.
"It will make the process even more humiliating and horrifying for those who need to have an abortion"confirms Agnes, 37, who came to demonstrate this Wednesday. Like many people, she is holding a sign that she has made. On her you can read "Sandro! Sandor! Tunes un pinambol! "in other words a "Get out of my vagina" addressed to Sandor Pinter, the Minister of the Interior who signed the decree.
"Abortion is not something you do for fun, nobody does it as if it were a hobby in their free time! We put more and more obstacles for women to have power over their lives and their bodies, that's why we are here, why we disagree! "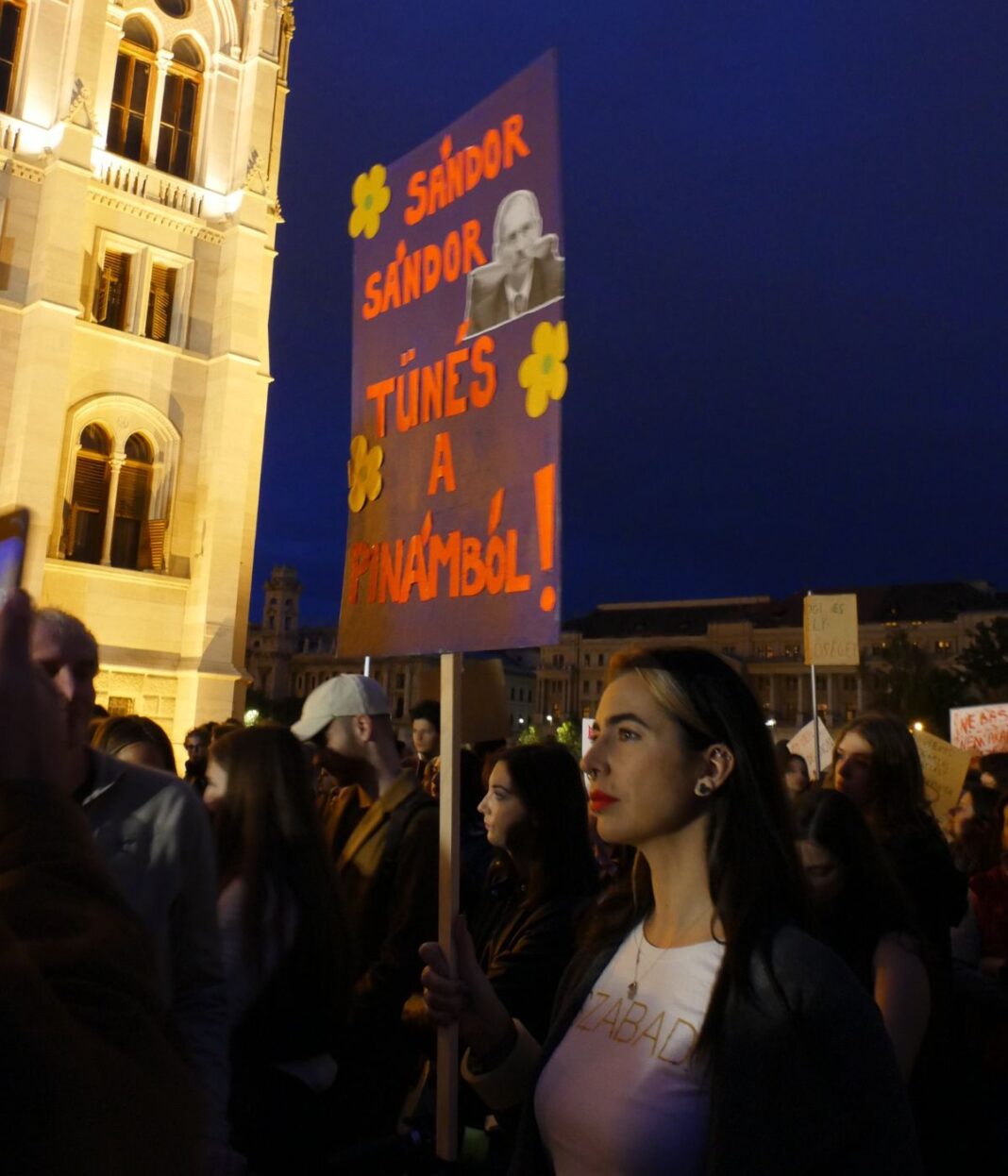 After the speeches, the crowd walks firmly towards the Ministry of the Interior a few streets away, still chanting slogans in English and Hungarian. Night has fallen and the rain gets involved, yet the procession remains compact.
While the demonstrators put up the signs in front of the imposing building of the ministry, Julia Spronz, a feminist activist of the Patent association, one of the organizing structures of the rally, is approached by a man who asks her several questions, filmed with a smartphone by another. He came to provoke her, he explains to us once he walked away: "He asked me the usual things, 'where does human life start from?', 'Is there an abortion education given in schools', stuff like that. It doesn't happen often and I'm tough anyway and I don't answer that. "
This brief altercation will not affect his satisfaction see so many people on the street this evening. "We are very surprised, but in a positive sense, that there are so many people, especially with Covid. In the last two years, the protests have almost disappeared. "
A surprise also why feminism is not particularly on the rise in this country which is still rather conservative, but which nevertheless supports the right to abortion.
"Feminist issues, apart from abortion, do not bring people to the streets"sums up Julia Sproz. "During the march against violence against women that we organize every year, we are less than 100 people. "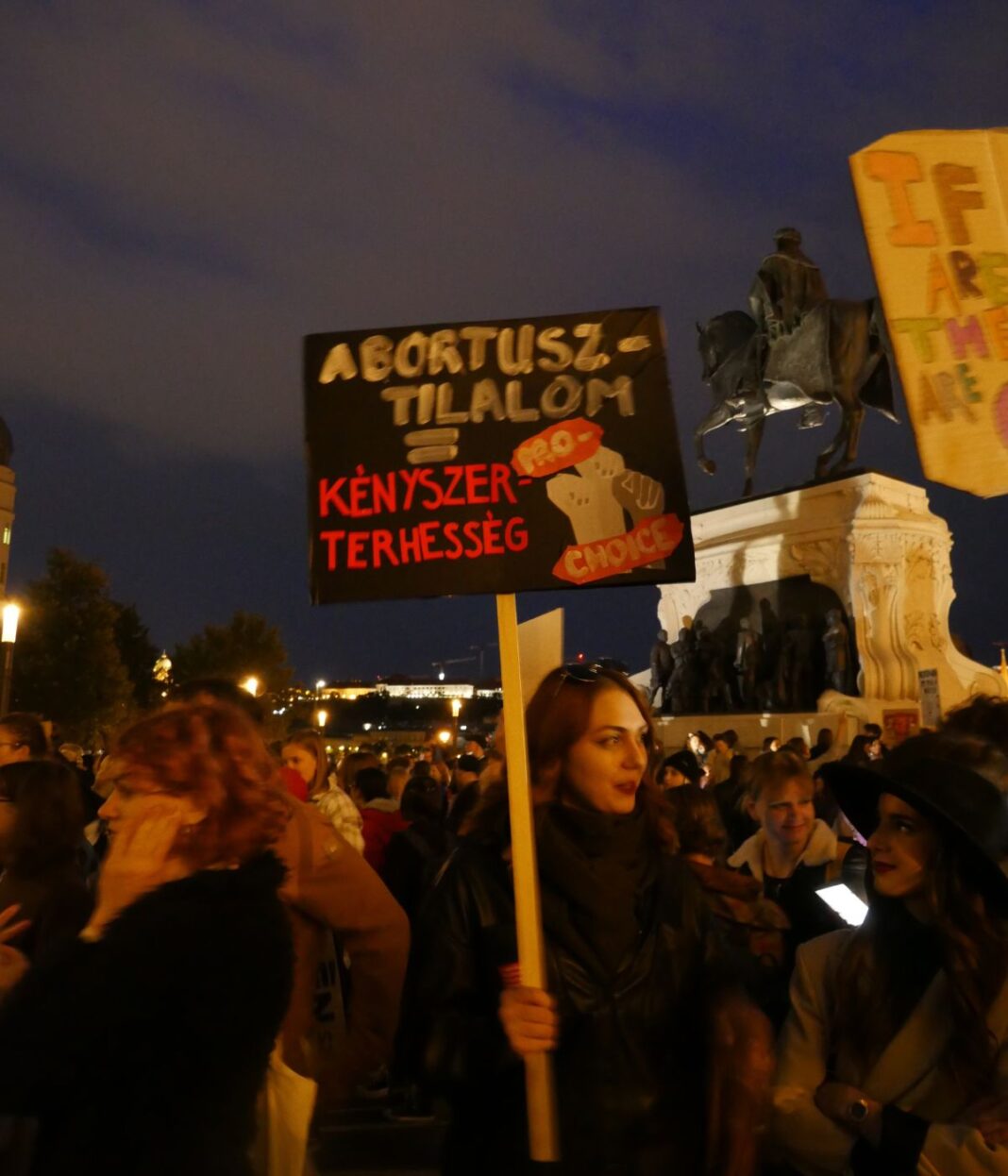 Abortion, a persistent taboo in Hungary
A few days after the demonstration, we find Rita Antoni, a Hungarian activist and researcher who founded the feminist association Nökert. She also tells herself "rebel" from the new decree and is convinced that Viktor Orban's government did not say the last wordeven though he recently said he won't touch the abortion law:
"Hungarian women are used to the fact that they can have abortions, but few of them call themselves feminists. Furthermore, abortion is a topic that is not talked about, and certainly not when it was used. "
Despite her long-standing commitment, she says she doesn't know anyone around her who has already had an abortion. "Well, it's taboo, we shouldn't talk about it. Basically, if you have a problem, go to the hospital and get away with it, but don't talk about it. I myself have not aborted, I cannot speak for the experience of others, but I fear that the decree will encourage caregivers to further humiliate women who come to have abortions. "
Despite global support for abortion, silence remains on the subject, even at the media level. Rita Antoni confides that she has thought of organizing a major campaign in Hungary on the model of the Manifesto of 343 in France in 1971. But where to find volunteer women who express themselves on the subject?
"I don't know of any celebrities who would be able to talk about it. The anti-choices would immediately demonize her. I am already Satan for them, because I have been supporting the right to abortion for ten years and they have already written about me. The fundamentalists also took us to court. " Proof that being openly feminist in Hungary is far from a guarantee of peace.
Like Julia Spronz, of the Patent Association, Rita Antoni hopes the topic will remain present in people's minds. From Poland to the United States there is no shortage of examples of repercussions on sexual and reproductive rights, and other European neighbors such as Italy could also see new attacks on access to abortion looming.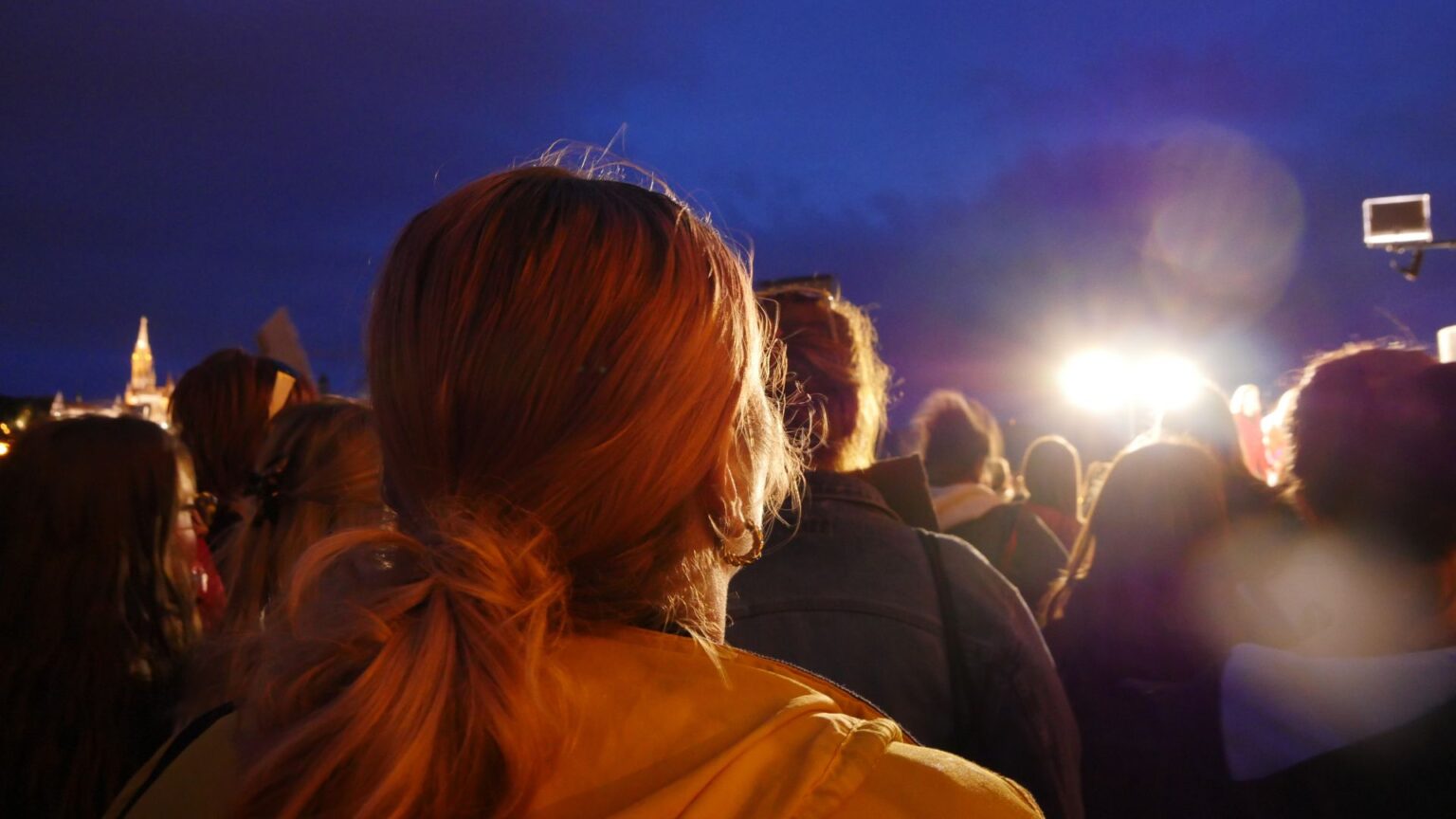 Photo credit: Maëlle Le Corre
Source: Madmoizelle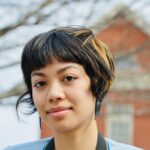 Ashley Root is an author and celebrity journalist who writes for The Fashion Vibes. With a keen eye for all things celebrity, Ashley is always up-to-date on the latest gossip and trends in the world of entertainment.