In early September, it became known that Hannah and Pasha will become parents for the second time. They talked about themselves on their pages on social networks. The day before, the singer shared her thoughts on her condition during her second pregnancy.
In social networks, Hanna said that she continues to work as usual and copes well with the condition of a pregnant woman. "And is pregnancy a disease? I am not one of those women who hibernate for nine months. I feel good, I work like many women in my position, I also refuse gigs with heavy logistics and go on maternity leave, as it should be a few months before pdr," she says. "I now enjoy working, charging and working like all pregnant women who work before going on maternity leave," Hannah added to fans.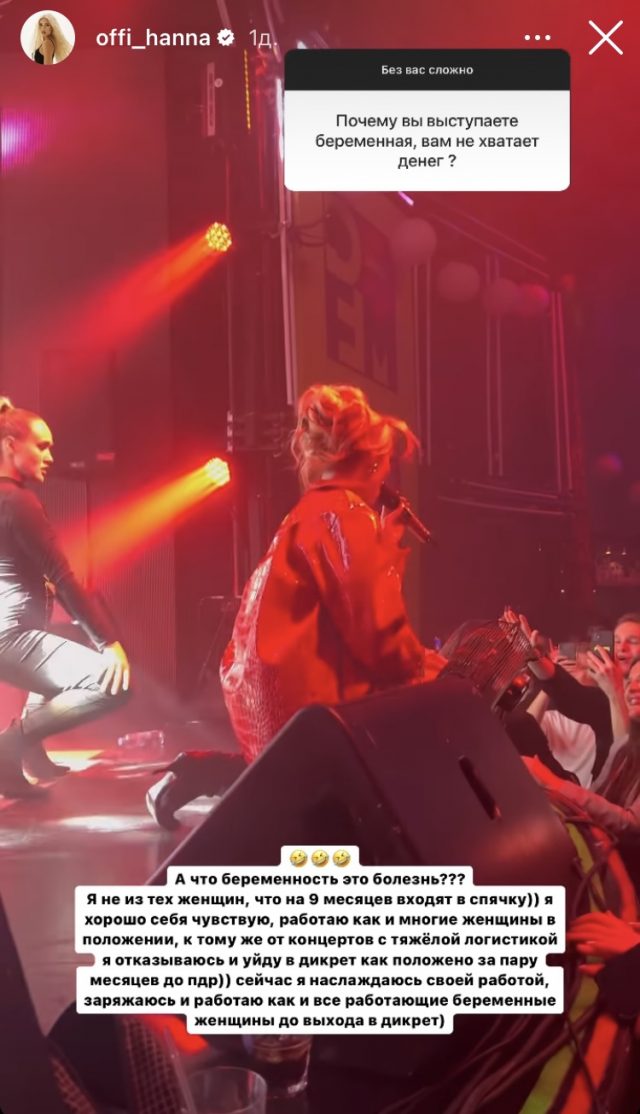 Recall the relationship between model Hannah and the CEO of Black Star Inc. Pasha began to gain recognition in the early 2010s. In June 2015, their wedding took place. In early September 2018, Hanna and Pasha had a daughter named Adrian in Miami.
Source: People Talk