As Mariah Carey melts on November 1st, Black Friday is right around the corner. The opportunity to prepare your Christmas gifts without spending a fortune, so as not to do everything at the last moment and surprise your loved ones with personalized jewellery.
The end of year holidays are an opportunity to reunite with loved ones once a year, to eat well (a lot) and to catch up with the people we have lost sight of during the rest of the year. It's also a time for little touches or giving gifts that will stand out. This year, actually, what if you offered personalized jewelry?
In a society where the majority tries to stand out, wear a unique jewel that will remind you of a loved one at every glance, is the height of elegance. That's right, here's something that will inspire you and make you fall in love with this selection from the Danish jewelry brand Pandora, which has made customization its trademark. The engraving is simply done on the site by adding €15 to the price of each charm, e.g the brand has big promotions planned for Black Friday from November 20th to 27th.
The charm of the sparkling button
This charm, which can be worn on the wrist or neck, can be engraved on both sides for double the love. Plus, your message will be elegantly set with hand-set zirconium crystals. Entirely made of gilded metal with 585/1000 rose gold, the person to whom you give this sparkling button charm for €49 will have the pleasure of wearing a quality jewel. We also remember that it is also available in silver.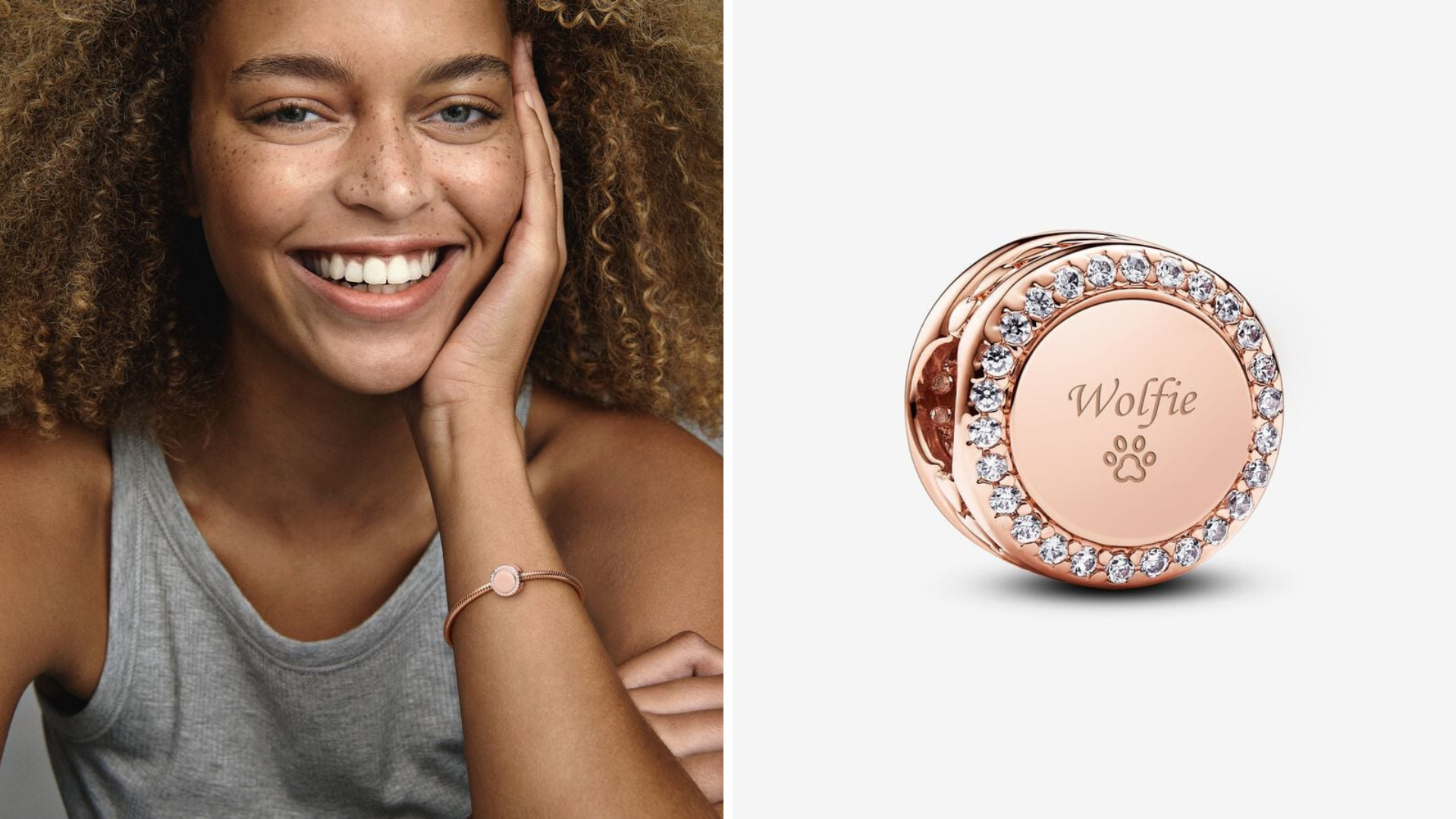 The engraving heart-shaped pendant
In a style rather similar to the first, here is a heart charm which through its shape directly announces the color of your feelings. More discreet than the first, this one can also be customized on both sides. As a bracelet or necklace, this heart-shaped engraving pendant for €49 is available in silver, rose gold or fine gold, so you will be spoiled for choice to satisfy the lucky person who receives this jewel.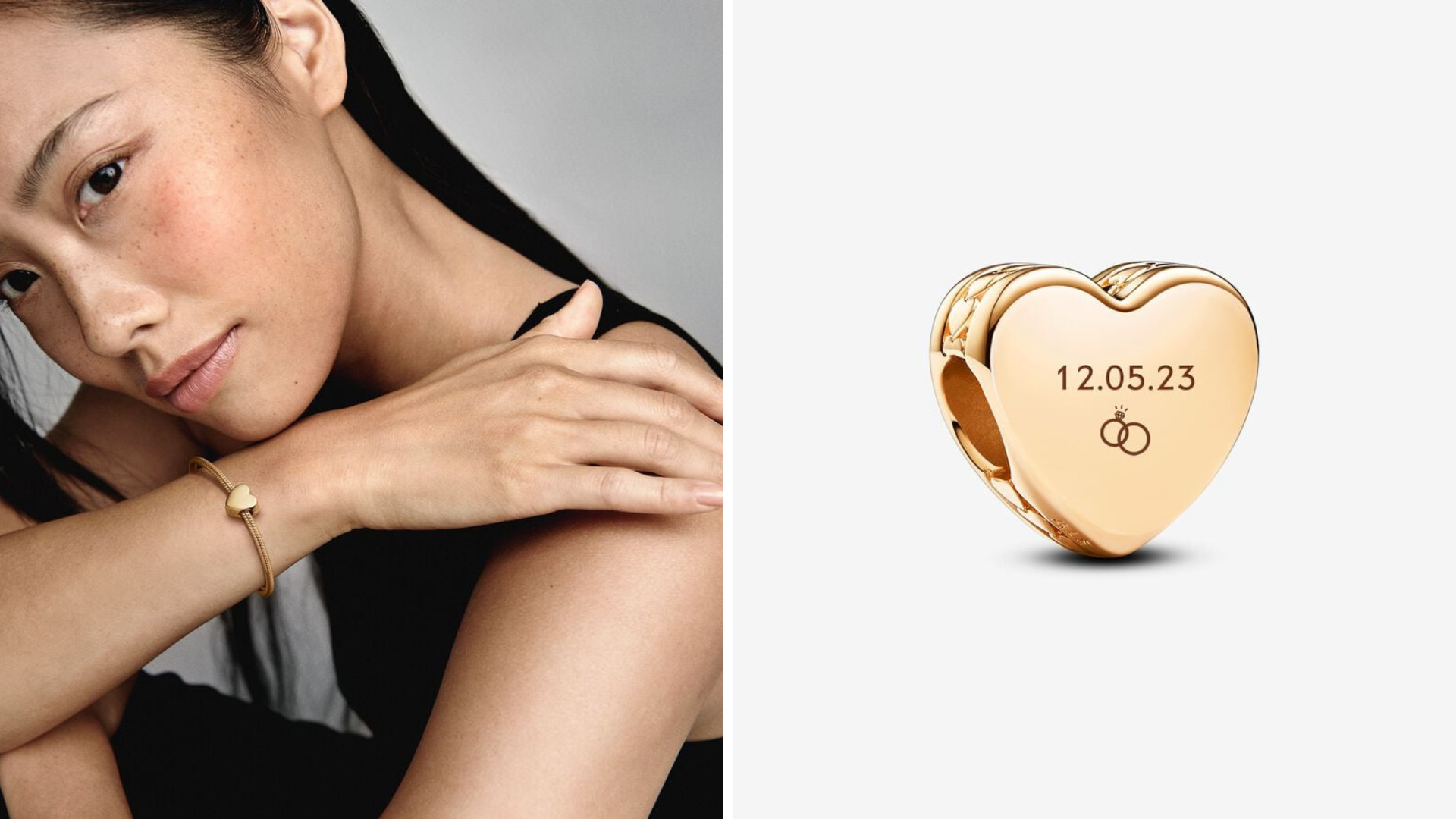 Take advantage of Black Friday to give a personalized jewel as a gift!
From from November 20th to 27th : Take advantage of up to -30% on a selection of products starting from €49

*The details of the offer and the legal notes can be found on the site
The pendant with engraved heart plaque
The third charm of this selection is the perfect mix of the first two. It features zirconium crystals and a heart shape. Both sides of the heart plaque pendant for €39 are also engraveable and available in silver, fine gold or rose gold. If you couldn't decide between the two, this third charm is certainly the best compromise.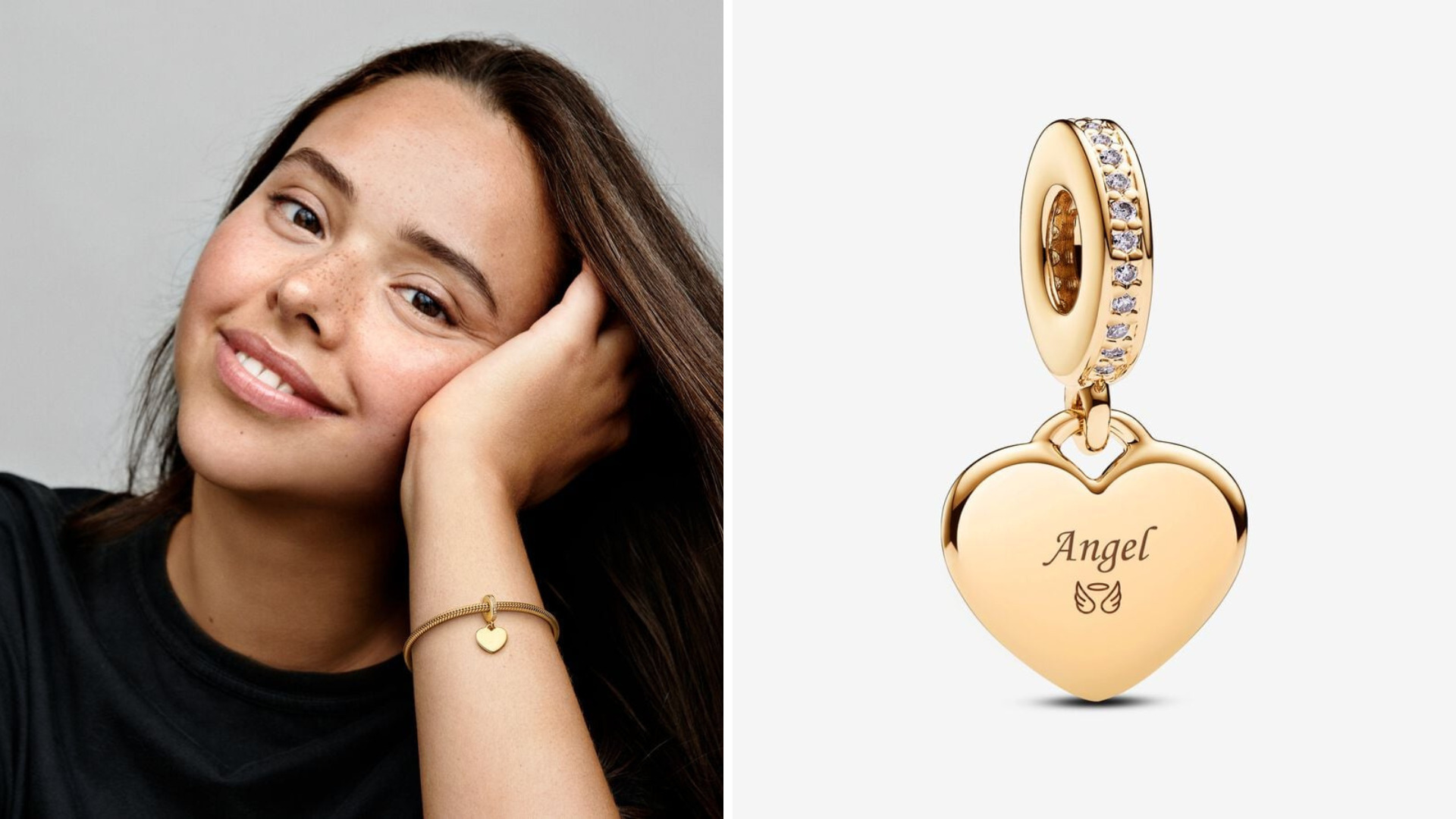 The pendant with engraved round plate
The fourth and final jewel in this Pandora selection is the engraved round plaque pendant for €29. Whatever message is chosen, the lucky person will carry it close to their heart. No one will be able to miss it, but only the two of you will know the meaning of the sweet engraved word. This pendant is also available in a silver version if you want something other than rose gold.
Here's something to make the most anti-holiday person in your life smile. A gift that you will have the pleasure of wearing every day of the year and for a long time. Furthermore, know that these pendants can also be offered without engraving or combined, it's up to you. In any case, the promotions created by Pandora for Black Friday will allow you to make many people happy.
Some links in this article are affiliate links. We will explain everything here.
Source: Madmoizelle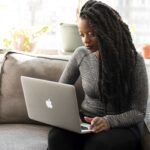 Mary Crossley is an author at "The Fashion Vibes". She is a seasoned journalist who is dedicated to delivering the latest news to her readers. With a keen sense of what's important, Mary covers a wide range of topics, from politics to lifestyle and everything in between.