Since September 15, eight schools have been burned or vandalized and demonstrations have broken out across the country to protest against the establishment of education courses in emotional and sexual relational life.
The controversy grew among our Belgian neighbors after the adoption by decree of an education course on emotional and sexual relational life (Evras), supported by the Francophone Minister of Education, Caroline Désir (Socialist Party).
Since September 15, at least eight schools have been burned or vandalized in Wallonia. And, in six cases, one "a clear connection has been established with a campaign launched by radical religious circles, Muslims and Catholics, and by extremist and conspiracy currents" against the inclusion of the course in the school curriculum, traces The world. Belgian justice has opened an investigation for " arson ".
"Unacceptable terrorist acts"
On Friday 15 September, the Francophone Minister of Education, Caroline Désir (Socialist Party), visited one of the affected schools, near Charleroi (southern Belgium): "These fires are unacceptable terrorist acts"He complained.
However, the hostilities continue: on Sunday 17 September, around 1,500 people gathered in the heart of Brussels to protest against the implementation of the course:
"Don't touch our children!" ». In a climate of tension, Radya Oulebsir, Muslim activist, self-proclaimed organizer of the protest, and Alain Escada, leader of the traditionalist Catholic association Civitas, asked for the course to be abandoned. On many of the vandalized establishments hostile slogans appear such as "No Evras, otherwise you're next" he had been tagged by arsonists.

Le Monde, "In Belgium, several schools burned after a campaign by religious extremists against sex education"

This ultra-conservative mobilization also crosses borders: in France, the rapper Rohff shared an anti-Evras petition, presumably to fight against "Pedophilia and perversion".
Massive misinformation on social networks
Since its official adoption on 7 September with a vote of the Parliament of the Wallonia-Brussels Federation, the Evras project has been the subject of a massive disinformation campaign on social networks. However, like our colleagues at Worldit is only part of the continuity of a course administered since 2012, whose organization "has been left, until today, to the discretion of the plant management". This course will now be compulsory for all students aged between 12 and 16, for a total duration of 4 hours.
On the day of the vote, several hundred people had already demonstrated in front of the Assembly headquarters. Referring to what they had read or heard, some spoke"a satanic guide useful for pedophiles" is required "education, not sexuality".

The world
Sexuality education at school is the subject of many fantasies and preconceived ideas, in a context of LGBTphobia. His detractors accuse him above all of trying to pervert children. The disinformation campaign conducted on social networks against the Evras project repeated a similar fallacious rhetoric, claiming that this path would lead to "an alleged early sexualisation of children"it would encourage them "to pornography and gender reassignment" and he would teach them "masturbation and orgasm" from the age of 9.
In response, the government tried to reassure, distributing numerous speeches and leaflets in all schools to explain the situation again. "project for which 150 experts worked to create the 300-page guide, based on 400 interviews with children of all ages".
Source: Madmoizelle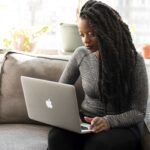 Mary Crossley is an author at "The Fashion Vibes". She is a seasoned journalist who is dedicated to delivering the latest news to her readers. With a keen sense of what's important, Mary covers a wide range of topics, from politics to lifestyle and everything in between.