On Tuesday, March 28, 2023, the NGO Amnesty International, which works for the protection of human rights, released its annual report. Women's rights, ecology, freedom of expression… 2022 will mark a real turning point, according to the association.
The observation is clear: 2022 was a particularly draconian and devastating year for human rights. While the invasion of Ukraine has garnered much of the media attention, Amnesty International calls in a new report not to hide the horrific repressions suffered by other populations around the world. Last year, 20 states experienced crimes against humanity or war crimes, with almost total indifference. A non-trivial figure, especially if we know that 2022 also marks the seventy-fifth anniversary of the Universal Declaration of Human Rights. Why have we heard little or nothing about these terrible situations? Amnesty denounces the unequal treatment that relegates certain crises and countries to oblivion:
Too often paralysed, afflicted by the interests or alliances of its members, international institutions practice an unacceptable "double standard". These dysfunctions help fuel impunity and instability. And they only encourage states that violate human rights.

Amnesty International Annual Report 2022, released on 28 March 2023
To combat the trivialization of these barbarities and to raise public awareness, Amnesty International is therefore delivering a detailed 500-page report. Let's go back to several key points.
" Climate change is one of the greatest threats to our human rights »
Amnesty opens its report with a question: Is the multilateral system imagined at the end of WWII so that the world can live in peace in the sinking process? This is our notice According to the NGO, one of the proofs of the failure of the system is climate change. Amnesty International denounces the inability of the leaders to agree to stem it effectively, while its effects have direct repercussions on human rights:
Extreme weather events exacerbated by rapid global warming have caused famine and disease in several countries in South Asia and sub-Saharan Africa, such as Nigeria and Pakistan, where floods have had catastrophic effects on people's lives and livelihoods and they caused outbreaks of waterborne disease, which claimed hundreds of lives.

Amnesty International Annual Report 2022, released on 28 March 2023
Despite the multiplication of floods, droughts, heat waves or fires, COP 27 failed to address the production and use of fossil fuels, the main source of global warming. " Climate change is one of the biggest threats to our human rights," adds Nils Muižnieksdirector of Amnesty International's Europe programme, according to which fossil fuels further threaten our health and our right to life ".
The brutal crackdown on dissent
Another key point of the report is that some states are taking advantage of global geopolitical instability to " break free from the rules of international law "Alert Amnesty International. The figures are staggering: 77 states have arbitrarily detained human rights defenders, 94 states have been guilty of ill-treatment and torture, 34 states have resorted to further enforced disappearances… In total, freedom of expression has regressed for 80% of the world's population compared to 2021.
The freedom to demonstrate has also been undermined, as recent French reports have shown. A total of 29 states have passed new laws limiting the right to protest, 85 states have used unlawful force against peaceful protesters, 26 states have restricted internet use to prevent protests, and 14 states are using biometric surveillance to take targeting protesters. In 33 states, such as Iran, security forces have committed unlawful killings of protesters.
Amnesty International also reports that technology is increasingly being used as a tool of repression. " A technological threat that also hovers in France, while the JO 2024 bill could make our country the first state in the European Union to legalize algorithmic video surveillance ", notes the report.
Women on the front line
THE knockback it has hit women hard, particularly in terms of sexual and reproductive rights. The report naturally mentions the United States, where the July revocation of the Roe v Wade ruling, which had guaranteed access to abortion for more than 50 years, allowed several states to pass extremely restrictive laws, depriving thousands of American citizens of this fundamental Right.
In Poland, where abortion is practically banned, activists who helped women obtain abortion pills have appeared in court, receiving lunar sentences, while other citizens have lost their lives for not resorting to abortion. Amnesty International also warns of the boom in violence against women and femicides in several countries such as Mexico and Argentina.
But it is in Afghanistan that" women's rights suffered the most draconian restrictions. The liberticidal decrees issued by the Taliban deny all autonomy to women, and deprive them of education, the right to work or even access to public spaces ", concludes the report.
In this context of global repression, Amnesty International therefore calls for a collective reflection on the world we wish to create and invites leaders to use human rights as a compass and not as a tool for division.
Source: Madmoizelle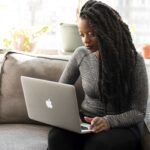 Mary Crossley is an author at "The Fashion Vibes". She is a seasoned journalist who is dedicated to delivering the latest news to her readers. With a keen sense of what's important, Mary covers a wide range of topics, from politics to lifestyle and everything in between.