The first red band teaser trailer has been released for Legendary Entertainment and the Troma remake The toxic avenger. Even though this is just a teaser, it lets the audience know that this movie is going to be a crazy, ultra-violent blood fest! The trailer alone is a pretty eye-popping moment!
The film is described as a "new retelling of Lloyd Kaufmann"The Toxic Avenger", and it is explained that "while the original film (premiered in 1984, almost 40 years ago!) followed the fate of Melvin Ferd Junko III (Mitch Cohen), who goes from zero to toxic hero in a case of bullying gone wrong, Macon BlairThe contemporary version of follows a horribly deformed creature of superhuman size and strength all its own."
Peter Dinklage he plays downtrodden janitor Winston Gooze who, after falling into a vat of toxic waste, becomes none other than The Toxic Avenger. This timely retelling lives up to its environmental themes as Winston clashes with the evil forces of greed and corruption to save his son, his friends and his community."
The synopsis also points out: "While this story exists on its own terms, the spirit undoubtedly remains connected to the original. Troma fans old and new will be pleased to know that the film has been rated "R" for violence and gore, per Troma tradition."
The film was rated R with "strong violence and gore, language throughout, sexual references and brief graphic nudity." And I can't help but keep mentioning the "guts".
The film is also the protagonist Elijah Wood, Julia Davis, Taylor Paige, Kevin BaconAND Jacob Tremblay. Enjoy the trailer!
by Joey Paur
Source: Geek Tyrant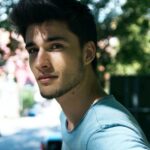 Lloyd Grunewald is an author at "The Fashion Vibes". He is a talented writer who focuses on bringing the latest entertainment-related news to his readers. With a deep understanding of the entertainment industry and a passion for writing, Lloyd delivers engaging articles that keep his readers informed and entertained.