A trailer has been released for the demonic horror thriller Impuratusstarring the deceased Tom Sizemore, Jody Quigley, Lew Temple, Roberto Miano, Silvia SprossAND Airen DeLaMater. The film is written and directed by Mike Yurinko (Fading, Entity).
The synopsis reads:
Det. Clayton Douglas, a troubled cop, is summoned to a remote mental asylum to investigate a bizarre case. There he meets a dying patient named Daniel Glassman, who claims to have been possessed by a malevolent entity in 1862. With the spiritual help of Sister Rose, Clayton is transported back in time as he discovers the horrible truth behind Glassman's possession . As he and the others question their faith and fight for their soul, they soon realize that the forces of darkness are more powerful than they could have ever imagined. Can Clayton and his team put an end to the entity's reign of terror before it's too late?
That doesn't sound like a good thing to me, but I'm not a big horror fan. There has to be an element that I'm not expecting or a really cool plot that draws me in, and I don't really get that from this trailer. Check it out below and let us know what you think! Impuratus will be released directly to VOD on October 10th.
by Jessica Fisher
Source: Geek Tyrant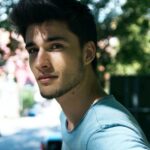 Lloyd Grunewald is an author at "The Fashion Vibes". He is a talented writer who focuses on bringing the latest entertainment-related news to his readers. With a deep understanding of the entertainment industry and a passion for writing, Lloyd delivers engaging articles that keep his readers informed and entertained.