While we wait for the sixth episode of Star Wars: AhsokaDisney+ has released a new behind-the-scenes video featuring Hayden Christensen AND Rosario Dawson is about the long-awaited reunion of Anakin Skywalker and Ahsoka Tano. There were a lot of things to unpack in that episode, and I talked about a few of them, including Ahsoka dealing with PTSD and Anakin realizing his destiny to balance the Force.
Dawson shared in the featurette: "It was great to see Anakin and Ahsoka back together again. I met Hayden when I was 16 and we went to drama school together for a summer. And to have that kind of history with him, it's really It was like seeing my old friend again."
It's really cool, and she added, "It was really, really powerful for Ahsoka to see her guard come down. You know her as this stoic, super powerful, on top of things warrior, and all of a sudden, she's Padawan again."
Christensen went on to talk about what it was like for him to be invited back to the project, saying, "When I got the call to talk about being a part of the Ahsoka project, I was thrilled. Putting on the Anakin costume, being able to wear those Jedi robes, it brings you it blows my mind every time. I feel very grateful indeed."
The video also features Dave Filoni is about the reunion of these characters and includes some great behind-the-scenes footage.
Watch the video below and let us know what you think!
by Joey Paur
Source: Geek Tyrant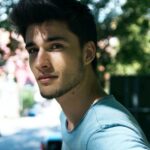 Lloyd Grunewald is an author at "The Fashion Vibes". He is a talented writer who focuses on bringing the latest entertainment-related news to his readers. With a deep understanding of the entertainment industry and a passion for writing, Lloyd delivers engaging articles that keep his readers informed and entertained.