Many Marvel fans didn't care about the director Taika Wiatiti'S Thor: Love and thunder, and I personally thought it was just too silly. Silly to the point where things got silly. Well, it turns out the star of the movie Chris Hemsworth he also thought the film too silly and admitted that there are parts of the film that he cringes for. During a recent interview with GQ, Hemsworth opened up about the film's reception, saying even friends of her children have criticized the film to their faces:
"It's a bunch of eight-year-olds criticizing my film. We thought this one had too much humour, the action was great but the visual effects weren't that good." I shudder and laugh the same way. I think we had too much fun. It has become too silly. It's always hard to be in the thick of things and have a real perspective… I love the process, it's always a rush. But you just don't know how people are going to react."
I can see how they are in a bubble making a movie like this and things just got out of hand with this one. This might have been a really good movie if they had scaled back the ridiculousness and focused more on the story.
Hemsworth also continued to talk about the issue with recent Marvel movies. Hemsworth said he thought Black Panther: Wakanda Forever it was "really cool," but she hasn't seen it yet Ant-Man and the Wasp: Quantum Mania. When she asked the interviewer what she thought of the film, she wondered why she had made such an important story out of it. It's at this point that Hemsworth said those looming doomsday threats have become too saturated. He explained:
"That's the trick: You have to separate all those stories. The moment where it's like, 'Your world is in danger, the whole universe!' It's like, 'Yeah, so [it] it was the last 24 movies.' It has to become a little more personal and grounded."
I agree 100% and glad to see at least one actor in the MCU realize this. Marvel definitely needs to shift focus to "more personal and grounded" stories for their characters.
by Joey Paur
Source: Geek Tyrant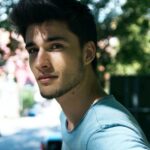 Lloyd Grunewald is an author at "The Fashion Vibes". He is a talented writer who focuses on bringing the latest entertainment-related news to his readers. With a deep understanding of the entertainment industry and a passion for writing, Lloyd delivers engaging articles that keep his readers informed and entertained.