MGM+ has released the trailer for its upcoming epic historical drama series Dominate, set "during one of the most provocative periods in Roman history". The story centers on the rise of Gaius/Emperor Augustus Caesar's third wife, Livia Drusilla, played by Kasia Smutniak (Perfect Strangers, They, Devils).
The next chapter in the series chronicles "the struggle for control of the Roman Empire and the Imperial Family of Rome, from a rare female perspective. In her first season, Livia Drusilla, the golden girl of the important Claudii family, returns to Rome after 10 years of exile, determined to regain everything that has been stolen from her. Now, atop a feuding empire and a dysfunctional dynasty, she must fight to preserve her marriage to Gaius and find a way to place one of her sons on the throne, while old and new rivals vie for position in a world where it is impossible to know. who to trust."
The series is also starring Livia Drusillaalong with the series regulars Matthew McNulty (Gaius Julius Caesar), Liah O'Prey (Giulia), Ben Batt (Agrippa), Ewan Horrocks (Droso), Clare Forlani (Octavia), Darrell D'Silva (Piso), Christine Bottomley (Scribonia), e Alais Lawson (Marcello). New cast members include Benjamin Isaac (Holmes & Watson) entering the role of Tiberius, Joelle (Dune, the school of good and evil) as Vipsania, e David Avery (Doctor Who, the movie of The Inbetweeners) as the young aristocrat Domitius.
The series is created by Simone Burke (Fortitude, fight back), starring Burke, and will debut on MGM+ on July 9 with two new episodes.
by Joey Paur
Source: Geek Tyrant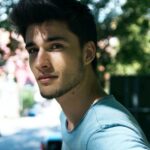 Lloyd Grunewald is an author at "The Fashion Vibes". He is a talented writer who focuses on bringing the latest entertainment-related news to his readers. With a deep understanding of the entertainment industry and a passion for writing, Lloyd delivers engaging articles that keep his readers informed and entertained.