The box office showdown between two highly anticipated films is about to explode. Barbie and Oppenheimer, both with July 21 release dateshave generated a huge anticipation among the public, and everyone is wondering what will be the choice of Matt Damon.
Friday 21 July is presented as a crucial day for film lovers, who will discuss among themselves Barbie, the film directed by Greta Gerwig, or Oppenheimer, Christopher Nolan's masterpiece. Margot Robbie and Cillian Murphy lead the respective casts of both films, offering promising performances in completely different stories: one based on an iconic doll and the other based on a true historical event.
He debate about which of the two films will be more successful It was fueled by the moment it was announced that both would share a release date. The fans were divided, vehemently defending their darling and filling social networks with conflicting opinions.
In the midst of this fervor, Matt Damon, one of Oppenheimer's leading men, made a startling statement. In a recent interview with Vanity Fairhe revealed that he was unaware of the debate and had not paid any attention to it.
Actually, this is the first time I've heard of it," the actor confessed.
Despite his initial unawareness, Damon offered a peaceful resolution to the box office showdown. In his opinion, people can enjoy both movies on a weekend.
Oppenheimer is one of them," said Damon, revealing his confidence in the success of the film in which he participates.
You may be interested in reading: Cillian Murphy as Father of Atomic Bomb in 'Oppenheimer' Trailer
Cillian Murphy and Robert Downey Jr – the best film actors
Matt Damon remains neutral on the two-film fight
However, Vanity Fair raises an intriguing question: Which movie will Matt Damon be watching? Will you opt for Barbie's intimate and heartwarming story or Oppenheimer's gripping historical drama? The actor admitted that he should have consulted with his family before making a decision., but clarified that if they choose to see Barbie, they will also like Oppenheimer. Two movies in one weekend.
In Oppenheimer, Matt Damon will play Leslie Groves, the head of the Manhattan Project who played a pivotal role alongside J. Robert Oppenheimer, played by Cillian Murphy, in the creation of the atomic bomb during World War II.
For its part, Barbie will immerse us in a fantasy world in which the doll played by Margot Robbie is expelled from Barbieland for not meeting the standards of perfection.
The unknown factor remains on the choice of Matt Damon, and only time will tell what his final decision will be. Meanwhile, audiences eagerly await the premiere of these two films that promise to be real cinematic events. The duel between Barbie and Oppenheimer draws near and everyone is waiting to know which of the two will conquer the box office and claim the victory in this epic showdown.
Source: Nacion Flix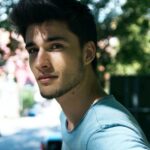 Lloyd Grunewald is an author at "The Fashion Vibes". He is a talented writer who focuses on bringing the latest entertainment-related news to his readers. With a deep understanding of the entertainment industry and a passion for writing, Lloyd delivers engaging articles that keep his readers informed and entertained.