The film 'Barbie', starring the talented Margot Robbie and Ryan Gosling, has risen to fame thanks to an incredible soundtrack that accompanies the story. Recently, Atlantic Records has revealed the names of the artists who will participate in 'Barbie the Album'and believe me, this is a talented formation that will not leave anyone indifferent.
Impressive entries such as Lizzo, Dua Lipa, Nicki Minaj, Ice Spice, Khalid, Karol G and HAIM are part of this exciting roster of artists. But that is not all! Also Joining this incredible musical cast are Ava Max, Charli XCX, Dominic Fike, FIFTY FIFTY, Kali, GAYLE, The Kid LAROI, Tame Impala and PinkPantheress. The diversity of styles and genres promises a surprising and varied soundtrack that will take us on an exciting musical journey.
But the surprises don't end there. Ryan Gosling, who also plays the role of Ken alongside Margot Robbie, will delight us with his own participation on the album. That's how! Get ready to hear Gosling sing and demonstrate his musical talent in this new facet. No doubt his voice will be a gift to our ears.
And if you think you're already excited about this incredible lineup of artists, let me tell you that Atlantic Records has left us with a promise that "there will be more Barbies and Kens to be announced." This means that we have yet more surprises and collaborations ahead that are sure to climb the popularity charts and keep us eager to find out who will join this incredible musical production.
In addition to the dream soundtrack and stellar cast, the film directed by the talented Greta Gerwig will contain a list of celebrities who will leave their mark on the screen. Names such as America Ferrera, Issa Rae, Simu Liu, Will Ferrell, Hari Nef, Michael Cera, Helen Mirren and Nicola Coughlan join the cast, providing one more reason to look forward to 'Barbie: The Movie'.
It may interest you to read: Barbie has a new trailer set with a song by Dua Lipa
Who will be John Cena in the movie "Barbie"?
When is 'Barbie the Album' coming out?
'Barbie' not only promises to be a visually stunning film but also an unforgettable musical experience. Featuring internationally acclaimed artists and a wide variety of musical genres, this film's soundtrack is sure to captivate audiences of all ages.
The release date of 'Barbie the Album' is scheduled for the same day as the film's theatrical release, July 21st. This strategy will allow fans to enjoy both the compelling story on the big screen and the accompanying music, creating a complete cinematic and musical experience. Imagine being able to immerse yourself in dreamlike scenes while the melodies of your favorite artists envelop you and transport you to a world of fantasy and fun.
What songs will be heard on "Barbie"?
Now let's talk a little about the exciting list of songs that will make up "Barbie the Album". Although there are still two songs to add, we already know a few titles that make us vibrate with anticipation. Lizzo will delight us with the energy and talent of her in "Pink" while Dua Lipa will invite us to "Dance the Night" with its unmistakable style. Nicki Minaj and Ice Spice will take us into the energetic world of Barbie in "Barbie World" (with Aqua), and Charlie XCX will make us feel the speed with "Speed ​​​​Drive".
Karol G will surprise us with his collaboration with Aldo Ranks in "WAITITI", and Tame Impala will take us on a journey to the real world with "Journey To The Real World". Ryan Gosling, in his musical guise of Ken, will conquer us with "I'm Just Ken", while Dominic Fike will make us dance with the catchy rhythm of "Hey Blondie". For his part, HAIM will provide us with a comforting and emotional melody with "Home". And there are still two themes waiting for us to discover, which will surely be as surprising as the rest of the list.
But the musical charm doesn't end there. The Kid LAROI will touch our hearts with "Forever & Again", Khalid will give us a musical jewel with "Silver Platter", and PinkPantheress will wrap us in his magical aura with "Angel". GAYLE will give us the delicacy of "Butterflies", while Ava Max will invite us to choose our inner fighter with "Choose Your Fighter". FIFTY FIFTY will close out the list with an explosive collaboration with Kali in "Barbie Dreams".
With all this, "Barbie: The Movie" promises to be a cinematic and musical experience that will transport us to a universe full of magic, diversity and emotions. He Simultaneous film and album release it will give us the opportunity to fully immerse ourselves in this enchanting world. So get ready to enjoy an unprecedented visual and sonic adventure.
Source: Nacion Flix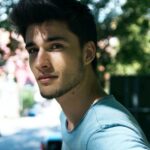 Lloyd Grunewald is an author at "The Fashion Vibes". He is a talented writer who focuses on bringing the latest entertainment-related news to his readers. With a deep understanding of the entertainment industry and a passion for writing, Lloyd delivers engaging articles that keep his readers informed and entertained.