In January, Netflix released several high-quality series that achieved huge success on this platform, a trend that this service seeks to continue during the month of February, as the streaming giant has scheduled the launch of several major titles that they aim to capture millions of subscribers around the world.
Many of these series that arrive in February Netflix offer very interesting and quality plots, which is why they are considered unmissable titles during this month, productions that have stories of different genres, where entertainment is the protagonist, for this reason, a Do not miss the highlights, here we show you what you can't miss.
"Freeridge" (February 2)
In the first days of the month comes 'Freeridge', one of the February's best Netflix releasesan eccentric and irreverent title with touches of mystery, because this production focuses on four teenagers who try to reverse a curse at all costs, this after a strange old box has given them all kinds of misfortunes in their lives.
"You" (Season 4 – February 9)
There is no doubt that 'You' season 4 is also one of Netflix releases not to be missed in Februarya production that will continue its sinister story centered on a deeply obsessive and dangerously seductive young man, who does everything possible to settle into the lives of those people for whom he feels fascinated.
It may interest you: The best Netflix movies of 2022 you should watch
It may interest you: Dramas on Netflix with gripping sinister plots
"Whenever We Fall in Love" (February 14)
Just on the day of love and friendship another god Netflix series not to be missed in Februaryit is about "Todas Las Veces Que Nos Enamorarnos", a production made in Spain centered on Irene and Julio, two young people who have fallen in love many times and separated many times, so they will try again, which requires many for who knows if they will have really a happy ending.
"Red Rose" (February 15)
From England comes 'Red Rose', an original suspense series that promises to captivate millions of users of this service, a title that follows a group of teenagers studying in an elite school, who have to survive a summer terrifying after they download an application on their cellphones, which makes dangerous demands on them that can lead to lethal consequences.
"The First Time" (February 15)
Another teen title arriving in the streaming giant's catalog in February is 'La Primera Vez', a Colombian production with touches of romance and comedy, which shows the story of a mysterious young woman who arrives at an all-boys school in Colombia in the 70s, thus breaking stereotypes and rules, as well as different hearts.
'The Law of Lidia the Poet' (February 15)
It is no secret that period series are very popular on Netflix, and if they have mysterious plots they are even more so, for this reason 'La Ley de Lidia Poet' is one of the titles not to be missed this month, a production Inspired by history of Italy's first jurist, who struggles to practice law while investigating the murders.
'Triad' (February 22)
From Mexico and starring Maite Perroni, Netflix premieres 'Triada' in February, a title full of suspense and drama centered on a young woman who, after discovering that she was separated at birth from her two identical sisters, embarks on a dangerous research to find which one is its true origin, without a doubt, a title you must see.
"The Walking Dead" (Season 11 – February 22)
The highly anticipated eleventh season of 'The Walking Dead' arrives on Netflix in February, great news for the millions of fans of this production, a title that continues the story of survivors who cling to hope in the midst of the dawn of a zombie apocalypse, a production that will continue with its large doses of action.
"Formul 1: Drive To Survive" (Season 5 – February 24)
In the last stretch of the month comes a new season of 'Formula 1: Drive To Survive', which will show everything behind the last season of competition of this demanding sport, where many hope to get a close look at the conflict which has been experienced within the team of the Red Bull team.
Source: Nacion Flix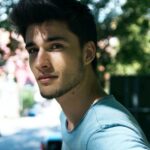 Lloyd Grunewald is an author at "The Fashion Vibes". He is a talented writer who focuses on bringing the latest entertainment-related news to his readers. With a deep understanding of the entertainment industry and a passion for writing, Lloyd delivers engaging articles that keep his readers informed and entertained.