Victoria Federicase has become a real it girl and is considered one of the influencers of the moment. The numbers speak for themselves. It should be noted that the daughter of the Infanta Elena and Jaime de Marichalar had her private Instagram account a few months ago, so not all Internet users could access it. An unexpected turn of events, however, caused Vic—as her closest friends affectionately call her—to make the decision to make its contents public. A content that improves with the passing of the days. Although he previously had hardly any followers, the numbers are now above two hundred thousand. That's why there are plenty of brands that bet on their profile for certain ad campaigns.
As she has more and more work, the granddaughter of Don Juan Carlos has her own representative office: I'm Olivia Media Group. Not only that, she is also increasingly active on her social networks, where she shares small details of her daily life, as well as the looks she chooses, to show that she is always up to date with the latest trends. Since he now has an influencer profile, brands like Hoss Intropia need his image to publicize their collections.
Just a few hours ago, King Felipe VI's niece shared in her Instagram stories how the day started on Wednesday, September 7. The short clips, lasting just 14 seconds, show Victoria putting on her makeup before posing for the camera lens. "We started," he wrote with an image showing a dressing table with all kinds of make-up. She later posted a second snapshot of the makeup team retouching her with Estée Lauder products.
And finally, he has traveled to the location where he made a photo shoot that probably won't be long before he sees the light. This is another example that Victoria Federica is increasingly exposed in the public sphere. Not only is her presence in the 2.0 universe already commonplace, she is also one of the most in-demand VIPs when it comes to attending an in-person event. Her Instagram account has become an extensive fashion catalog where she shares her most extensive looks, including from when she attended the Starlite music festival in Marbella, an enclave she goes to whenever she has the chance. However, it was on that occasion that another of the guests wore the same dress as her. It was the German countess Gunilla von Bismarck. Both wore a colorful Amen design.
Echoing her feed – Instagram showcase where you can see all her posts – Froilán's sister also opts for the most elegant designs with transparencies and glitter details being the protagonists of the set. "Yesterday we had a great time over dinner at @momentomarbella with @pinkoofficial," she wrote in a post in which she wore a fitted dress with rhinestones and a cut-out effect on the chest.
On the other hand, he has also shown that in his everyday life there is something that should not be missing in his wardrobe. The sneakers They have become his shoes of choice and he counts among his models some of the Off-White brand, one of his favorites. Be that as it may, Victoria Federica took over from her father, Jaime de Marichalar, who is passionate about the fashion industry.
Source: Marie Claire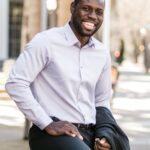 Richard Stock is an author at "The Fashion Vibes". He is a lifestyle expert who provides readers with the latest news and trends in the world of fashion, beauty, food, and travel. With a sharp eye for detail and a passion for writing, Richard offers unique insights and perspectives on the topics he covers.