Kevin Smith And Marco Bernardino (Star Trek: Picard, Castle Rock, Treadstone) teamed up to develop a new TV project that they are very excited about. They teased the project on a recent episode of the Fatman Beyond podcast and, according to Bernardin, could "win an Emmy for Kevin".
Smith said, "Marc and I are having these conversations … talking shit we can't talk to you about, Marc and I are working on something else. Remember, Marc was like 'I have an idea.' He told me. the idea and I was 'fucking out of here'. We worked on it and it's moving. "
We don't have any story details to share, which is a shame, but the idea started out as a cinematic concept that evolved into an idea for a TV series. Bernardin says, "It was the thing that should have gotten Kevin an Oscar, but now it looks like he'll win Kevin an Emmy. He could win all Emmys."
Smith also confirmed that he is actually working on a sequel to his horror film Tuskwith plans to release it in 2024.
Smith also shared: "Since my heart attack I have lived on loan. 2024 will mark the 10th anniversary of Tusk… We could just leave it there and move on, but you know, I have even more story I'd like to tell, there's a reason we left it at the zoo in the end. I always knew that while we were shooting the movie I was like "I'll do it again". I thought we would have the late Michael Parks with us longer, but sadly we don't, but I know we have Justin (Long). "
Teasing the film's plot, Smith added: "At first I was always like, well, eventually they're going to take them off that walrus skin and try to rehabilitate them. And just like Harvey Dent in The return of the dark knight, it will always and only be seen in one way. Then he becomes Howard Howe, Justin Long becomes the madman who is trying to turn people into something else, Chimera things, half human and half whatever. Last time it was the walrus, this time … you'll see. "
Kevin Smith has been constantly busy with film and TV projects and it will be interesting to see what the next TV project will be.
by Joey Paur
Source: Geek Tyrant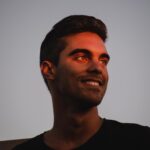 Errol Villanueva is an author and lifestyle journalist who writes for The Fashion Vibes. With a passion for exploring the latest trends in fashion, food, travel, and wellness, Errol's articles are a must-read for anyone interested in living a stylish and fulfilling life.