One of our favorite things about spring In the world beauty is to see how we completely renew our foundations. And we add a new air not only to our makeup, but also to the perfumes we use, we bet on softer, fresher notes.
That's why we would like to recommend some of the new perfumes that have hit the market in the last few weeks, which are ideal and could be great options to add to our bag.
armani beauty
We start with one of the biggest loves of the season Si Passione Eclat by Armani Beauty and join the big family. I can admit it's one of my favourites. Super elegant, the work of perfumer Julie Masse and, as the brand calls it, "a sparkling floral composition with a sensual rose heart that inspires women to unleash their strength and conquer the world with confidence and grace".
Output Notes: Calabrian bergamot, black currant nectar
heart notes: Centifolia rose (Grasse, France), Damascus rose (Isparta, Turkey)
background notesNotes: Madagascar Bourbon Vanilla Extract, White Musk
Dolce and Gabbana
Others from my latest signatures have silos, new ones Dolce & Gabbana Beauty. And the Italian firm presented two new fragrances in limited editions: Light Blue Italian Love for him and her. These are two Mediterranean flavors that enrich the classic Light Blue collection.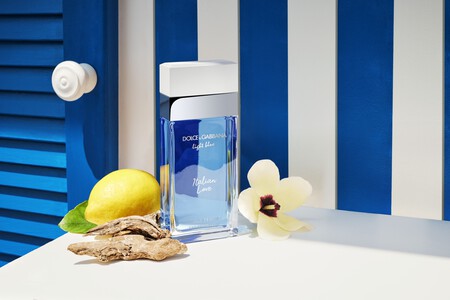 Thus the fragrance of women, light blue (58,80€) evokes a very natural femininity. Created by master perfumer Olivier Cresp, it has the ability to perfectly capture a summer's day as if we were in Capri, with its vibrant, fruity and floral aroma. Thus, the freshness of lemon from Calabria and Granny Smith apples is mixed with a bouquet of jasmine and pure white rose, surrendering to the seductive warmth of zero wood, amber and musk. The result is a delight.
Light Blue Italian Love Eau de Toilette 50ml Dolce & Gabbana
RRP 58.80 € in El Corte Inglés
By the way, the male version Light Blue Pour Homme (46.90€) is the result of famous perfumer Alberto Morillas working with a wonderful Mediterranean citrus blend. Thus, the acidity of Italian bergamot combines with the sweetness of Sicilian mandarin and the meeting of penetrating grapefruit, rosemary and rosewood, the spicy touch of Sichuan pepper and the acidity of juniper berries combined with a touch of incense, oakmoss and musk.
Eau de Toilette Light Blue Pour Homme Italian Love 100ml Dolce & Gabbana
RRP 46.90 € at El Corte Ingles
Trussardi Perfumes
we continue with Pure Jasmine by Trussardi Parfums (€44.95 50 ml.) is another of the great discoveries of this season and I love it because it is dedicated to the values ​​of modern femininity.
This perfume is formulated in accordance with the revolutionary Sustainability Project Green MotionTM, which begins with the organic cultivation of raw materials and ends with the extraction of fragrance molecules based on the most advanced environmental protection concepts. But in addition, the bottle and packaging they also take into account this important ecological attitude.
it happened It was created by Violaine Collas and Julie Masse. and we have:
Top notes: lemon blossom, bergamot and pistachio
Heart Notes: Jasmine, Mugane and Michelia
Background notes: patchouli, sandalwood and vanilla.
Trussardi Pure Jasmine 50ml
Issey Miyake
A few days ago, I talked about the new signatures of Issey Miyake, which is preparing to revolutionize the world of perfumes with incredible aromas in both women's and men's versions.
So, on the one hand, we have the one for women. Eau and Magnolia (49.95 Euros) There is magnolia, which smells fragrant and has Daphne Bugey's Nose behind it, as you can imagine, among the notes. It smells great, really:
Output Note: bergamot
Heart Notes: water sports and magnolia
Background note: sandalwood.
ISSEY MIYAKE Issey Magnolia Water 50 ml.
While the male version (addicted) Eau & Cedre, Issey Miyake (38.95 Euros) which will not only love them but also us.
Top note: cardamom
Heart note: cedar
Background notes: vetiver and patchouli.
ISSEY MIYAKE L'eau Issey Homme Eau Cedre 50ml.
angel schlesser
We continue Angel Schlesser's aroma collection with two new signatures. Instant Les Eaux d'unYou know we love A selection of refreshing, unisex scents ideal. Well, now there are two more we can't miss because they are super fresh and perfect for this time of year.
Cheerful Nashi Bloom (€29.90) was created by perfumer Ane Ayo, who envisioned a shower of hyacinth, jasmine and pear blossoms on a rocky shore with aromatic layers of musk, cedarwood and amber instead of algae. Such a moment is enough to feel great during the summer vacation. And it's true, it smells so good that I have to suggest yes or yes.
Output Notes: Nashi pear, cedar, quince.
Heart Notes: Harmony of pear blossom, hyacinth, jasmine water.
Background Notes: Musk, cedar wood, amber.
ANGEL SCHLESSER Les Eaux D'un Instant Cheerful Nashi Bloom EDT
And on the other hand, we have Mediterranean Cypress (29,90€) trying to take us out of the sea and through the sand to the cypress grove that casts a fragrant shadow on the bay. Perfumer Alexis Grugeon offers us the following notes:
Output Notes: Bergamot, Cardamom, Lavender
Heart Notes: Jasmine, Florentine Root, Geranium, Mint
Base Notes: Cedarwood, Cypress, Sandalwood, Tonka Bean
ANGEL SCHLESSER Les Eaux D'Un Instant Mediterranean Cypress EDT
guerrilla
And we finish with Guerlain's brand new fragrance Aqua Allegoria with a new bottle completely redesigned with an eco-design approach. a new fragrance Nerolia Vetiver (121€), with a vibrant and sparkling fruity-woody floral touch… Thierry Wasser and Delphine Jelk There are neroli, vetiver and basil with fig accords. We also find distilled bergamot and granules from the leaves of the orange tree.
Note: Some of the links posted here are affiliate links. However, none of the items mentioned are recommended by either brands or stores, their introduction is a unique decision of the editorial team.
Photos | Provided by @mariafrubies and brands
Source: Trendencias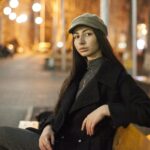 I am Anne Johnson and I work as an author at the Fashion Vibes. My main area of expertise is beauty related news, but I also have experience in covering other types of stories like entertainment, lifestyle, and health topics. With my years of experience in writing for various publications, I have built strong relationships with many industry insiders. My passion for journalism has enabled me to stay on top of the latest trends and changes in the world of beauty.