Citing his religious beliefs, San Jose Sharks goaltender James Reimer refused to participate in activities that required him to wear a "Pride"-themed promotional jersey before Saturday night's game.
Reimer issued a statement saying he "has always strived to treat everyone with respect" and that members of the LGBTQ community should be welcome in hockey.
"In this particular case, I choose not to support anything that conflicts with my personal beliefs, which are based on the Bible, the supremacy in life," Reimer said.
The goaltender is the second NHL player to refuse to wear Pride gear. Philly's Ivan Provorov experienced a similar decline in January. The New York Rangers also chose not to wear Pride jerseys or use Pride tape as part of their January night out, despite earlier publicity for the plan.
In a statement, the Sharks said they were proud to host Pride Night and said the event reaffirmed the team's commitment to inclusion.
"In promoting these standards, we also recognize and accept individuals' rights to express themselves, including how they express their beliefs, regardless of the occasion or topic," the team said in a statement. "As an organization, we will not hesitate to support the LGBTQIA+ community and continue to encourage others to form active alliances."
The Associated Press contributed to this report.
Source: Deadline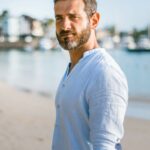 Joseph Fearn is an entertainment and television aficionado who writes for The Fashion Vibes. With a keen eye for what's hot in the world of TV, Joseph keeps his readers informed about the latest trends and must-see shows.