A sequel series to Ridley Scott's cyberpunk sci-fi universe has been in the works for a few months. But now they have managed to find the actress who will be in charge of starring in "Blade Runner 2099", the sequel series of the events seen in Denis Villeneuve's film, and which will be distributed via Amazon Prime Video.
The series of 'Blade Runner 2099' will be played by Jodie Comer, an actress who has already worked on one of Ridley Scott's most recent projects, such as 'The Last Duel'. Although her name is also best known for "Killing Eve" or "Free Guy" with Ryan Reynolds, she has also participated in other science fiction sagas such as "Star Wars".
Vernon Sander, head of global television for Amazon Studios, spoke at the announcement of 'Blade Runner 2099for Amazon Prime Video: "The original Blade Runner, directed by Ridley Scott, is regarded as one of the greatest and most influential science fiction films of all time, and we are thrilled to bring Blade Runner 2099 to our global Prime Video customers. ".
"Blade Runner 2099 Will Retain the Intellect, Themes, and Spirit of Its Cinematic Predecessors", he concluded. The latest information shows that Jeremy Podeswa, one of the directors of 'Game of Thrones', will be in charge of the pilot of 'Blade Runner 2099', and will work as an executive producer along with Ridley Scott and Silka Luisa, showrunners of the program.
It may interest you: Amazon will make a live-action series of "Blade Runner with Ridley Scott".
You might be interested in: Blade Runner and dystopias in science fiction
The story of 'Blade Runner 2099' for Amazon
The story of 'Blade Runner 2099' will be set 50 years after the events of the film directed by Denis Villeneuve and starring Ana de Armas and Ryan Gosling, and which in turn is the second part of the sci-fi classic by Ridley Scott and Harrison Ford . Also in this case Michael Green, screenwriter of the previous two installments, returns to write the script of the series with Tom Spezialy.
Now, Amazon Prime Video continues to bet on the great franchises so that they remain in its streaming catalog, alongside "The Lord of the Rings: The Rings of Power", "The Wheel of Time" or "Tom Clancy's: Jack Ryan". And with "Blade Runner 2099" in the future, it will become a great choice for all fans of this kind of series.
No further details regarding the plot or release date of 'Blade Runner 2099' have been provided at this time but Ridley Scott is now working on 'Gladiator 2' and 'Napoleon' so it will definitely take some time to supervise the latest details of this sci-fi series.
Source: Nacion Flix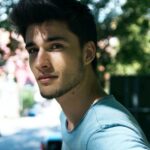 Lloyd Grunewald is an author at "The Fashion Vibes". He is a talented writer who focuses on bringing the latest entertainment-related news to his readers. With a deep understanding of the entertainment industry and a passion for writing, Lloyd delivers engaging articles that keep his readers informed and entertained.