The former flight attendant Marika Mikusova
Think the life of a flight attendant is one big party?
A former flight attendant has set the record straight in a book summarizing her diary entries for a "luxury airline" over five years.
Marika Mikusova's Diary of A Flight Attendant is a behind-the-scenes look at what it's like to work at 38,000 feet. Read on for some of the book's revelations, from the best place and time to join the mile-high club to why Germans are the best at boarding and the shocking habits of cabin cleaning staff…
GERMAN – AND YOUR ABILITY TO CHANGE SEATS
Marika reveals how "boarding a German flight is basically automatic."
She explains: "Passengers know where to sit and how to organize their luggage in the luggage racks [overhead bins], which they then close themselves. And if they want to change places with someone, they ask for it themselves, instead of coming to us like little children to arrange it for them."
POST IN THE CABIN
After one flight, Marika saw a cleaner wiping the kitchen surface "with the same cloth he had just used to wipe the toilet floor."
Marika was once told by a supervisor not to "lean on chairs because it doesn't look right". Marika complained that it was difficult when we were standing behind a chair and explained, "We absolutely have to 'lean'," otherwise we would fall on the chairs behind us. My blood boils."
THE CHAOS OF FLIGHTS
When the crew goes to the bathroom, for many of them it really means locking themselves in for five minutes to check their phones
One flight was so crowded, Marika explains, "we're still running up and down the cabin collecting dirty lunch boxes half an hour before landing." She adds: "Some passengers are so fed up with our snail's pace that they carry the trays into the galley themselves. And when they have nowhere else to put them, they leave them on the floor. We could have picked them up faster if a few passengers hadn't suddenly reminded them that they wanted coffee."
CLEANING VIA THE CLEANERS
After one flight, Marika saw a cleaner wiping the kitchen surface "with the same cloth he had just used to wipe the toilet floor." She adds: "I've seen it so many times, it doesn't surprise me at all."
HOW DO THE TEAMS CLEAN THE TOILETS?
Marika says: "For many of them, this actually means that when the crew 'cleans the toilet', they lock themselves in there for five minutes to check their phones."
THE TIME A PASSENGER LIFTS IN THE TOILET
Marika reveals that on one flight a passenger smoked a cigarette in the business class toilet – it wasn't long before cabin crew were deployed with fire extinguishers…
Marika writes: "I look into the cabin on the right and see a cloud of smoke coming out of the toilet. dido [a colleague] immediately yelled that she could see smoke and jumped to the compartment with a fire extinguisher. I follow her [colleagues] Dragana and Wilson.
"We arrive at the toilet with four fire extinguishers and Dido literally knocks on the door. Immediately, so much smoke pours into the cabin that we can't even see each other. In the toilet, a man with a cigarette looks at us in disbelief.
"Did you throw a cigarette in the trash?!" I yell at the man, feeling my voice shake and adrenaline rush through me. I put water in just to make sure.
"My hands tremble and tears well up in my eyes."
A Flight Attendant's Diary by Marika Mikusova is a behind-the-scenes look at what it's like to work at 38,000 feet
SURPRISE 'DIAPER GIFTS'
Marika remembers a passenger who changed her baby's nappy in her seat mid-flight just before meal service.
Marika writes: "I try to point out to her that it might not be comfortable for other passengers, especially since we are just starting to serve meals.
The lady just smiled, "It's okay, I'm done anyway." At the end of the flight I find used diapers under her seat. This is not the only flight I have found these "surprises" at the end of."
THE CREW HIERARCHY
Marika reveals that the crew hierarchy even extends to checking into hotels together after a flight, with senior executives traditionally checking in first.
THE BEST PLACE – AND TIME – TO JOIN THE MILE-HIGH CLUB
Marika writes, "Economy Class toilets are by far the "safest" place to join the mile-high club. Economy Class is so big you can barely see the end. And it has multiple toilets. It's more practical to ' to use a toilet that only has one door. Not the one where the door has to "fold" to give you enough room to even walk in. Our flight attendants like to sit in the kitchen and chat. We also dim the cabin lights after each service, so it's the perfect time for… well, you know. You're welcome, by the way."
Source link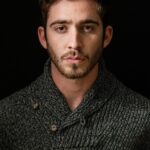 James is an author and travel journalist who writes for The Fashion Vibes. With a love for exploring new cultures and discovering unique destinations, James brings his readers on a journey with him through his articles.