Stocking up on popcorn and getting ready for the summer movie season. What to watch?
---
June
---
"Translator" (June 1)
Jake Gyllenhaal in Guy Ritchie's new action movie. While besieged in Afghanistan, John Kinley does not remember how he survived, but realizes that he owes his life to a local translator. It was he who managed to retrieve the wounded and drag him into the danger zone. Now guilt haunts the main character and he decides to return for his savior and family. Hunt has been declared for both of them, he must act alone, but he realizes that he cannot put his comrade in a difficult situation.
---
"Through Time" (June 15)
Viktor Dobronravov and Yegor Koreshkov are in a fantasy thriller about two brothers who find themselves in a mysterious region of anomalies where times are confused. They have to uncover the secret of this place's past to save the future.
---
"Infiltration" (June 15)
Dramatic thriller starring Ashley Benson about an actress who falls in love with her gardener. True, it is far from what it seems at first glance.
---
"Maldives Can Wait" (June 21)
Polina Maksimova, Roman Mayakin, Yana Koshkina and others in a domestic comedy about a young successful couple who unexpectedly finds themselves in a crisis situation. And they would have to deal with their families' grievances and misunderstandings, but they ended up in a web of incredible adventures.
---
"Flash" (June 14)
The fate of the picture remains questioned after the scandalous events involving Ezra Miller, but at this time its premiere has not been canceled (although postponed). It is known that the events in the movie will tell about how Barry Allen tries to go back in time to prevent his mother from being murdered, but this has consequences for his timeline – this is how an alternate universe opens.
---
"(Not) Perfect Robots" (June 29)
Fantastic comedy melodrama starring Shailene Woodley. She's a womanizer, a money grabber for rich men. To achieve their goals more effectively, they illegally buy themselves couples – robots that do all the preliminary work for them to seduce customers. But one day, their paths cross and the rooted system is broken when copies of the main characters fall in love and decide to escape.
---
July
---
"Mission Impossible: The Deadly Showdown. Part 1" (July 12)
Tom Cruise takes part in the seventh episode of the series, the details of which are still kept secret. In September, the Mission star said in a promotional video that filming was in full swing and that "the upcoming saga will be seen at its best on the big screen."
---
"Barbie" (July 19)
Margot Robbie and Ryan Gosling in a Barbie world, or rather Greta Gerwig's movie about how a plastic blonde was kicked out of Barbie land because she didn't meet the beauty standards. Then he begins a new life in the real world, where he discovers that perfection can only be achieved through inner harmony.
---
"Openheimer" (July 19)
Starring Cillian Murphy, Florence Pugh, Emily Blunt, Robert Downey Jr., Kenneth Branagh, Matt Damon, Gary Oldman and others, it's one of the most anticipated premieres of the year from Christopher Nolan. This is a biographical drama about the American physicist Robert Oppenheimer, who was at the beginning of the first development of nuclear weapons.
---
August
---
Meg 2: The Void (August 4)
Jason Statham fights Megalodon again. It's just to defeat the super hunter and his underwater minions will not be easy at all.
Source: People Talk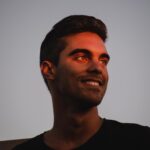 Errol Villanueva is an author and lifestyle journalist who writes for The Fashion Vibes. With a passion for exploring the latest trends in fashion, food, travel, and wellness, Errol's articles are a must-read for anyone interested in living a stylish and fulfilling life.