Last weekend, the first teaser of the long-awaited "The Little Mermaid" starring Halle Bailey was released. In the past years, there has been a lot of discussion and criticism about the upcoming premiere. Not everyone liked the casting for the role of The Little Mermaid, which the audience is not accustomed to seeing as black. And unfortunately, most of these people turned out.
The teaser of the new "Mermaid", which was released in just two days, did not receive a record number of likes. Despite YouTube limiting "dislike" views, the Return YouTube Dislikes extension has appeared on the Web, allowing you to find out how many users disliked the video. Thus, the Network learned that the video received 1.1 million dislikes and only 319 thousand likes.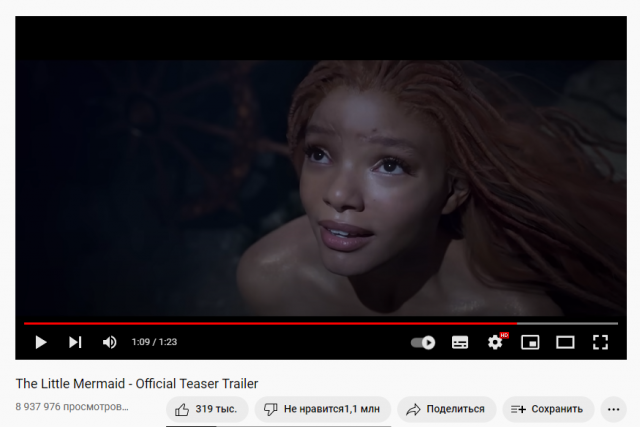 Recall that a few years ago Halle Bailey was approved for the lead role in the remake of The Little Mermaid. The news was ambiguously received on the web, because in the original animated movie "The Little Mermaid" from 1989, the main character is a white-skinned girl with bright red hair. There are more and more memes about the dark-skinned Mermaid on Twitter (and everyone still remembers The Nutcracker and the Four Realms, the 2018 movie starring Jayden Fovora-Knight).
Source: People Talk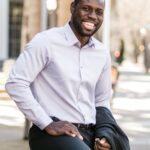 Richard Stock is an author at "The Fashion Vibes". He is a lifestyle expert who provides readers with the latest news and trends in the world of fashion, beauty, food, and travel. With a sharp eye for detail and a passion for writing, Richard offers unique insights and perspectives on the topics he covers.