Children's books, animals, pop-up books and poetry: here is our selection of children's books for the month of March.
A very eclectic selection this month, offering lots of novelties for the little ones among us. Skip the month of March, your showers won't stop us from reading!
The fabulous story… for 3 years
The Fabulous Story… is a collection of animated books, published by Nathan. Illustrated by Marion Billet, each little book tells the story of a famous and historic character, ranging from Louis XIV to Marco Polo, or even the great and brilliant Dian Fossey and her love of gorillas. Playful and educational, they allow the little ones to familiarize themselves with the great names in history, while animating the images thanks to cardboard games that slide and fit together.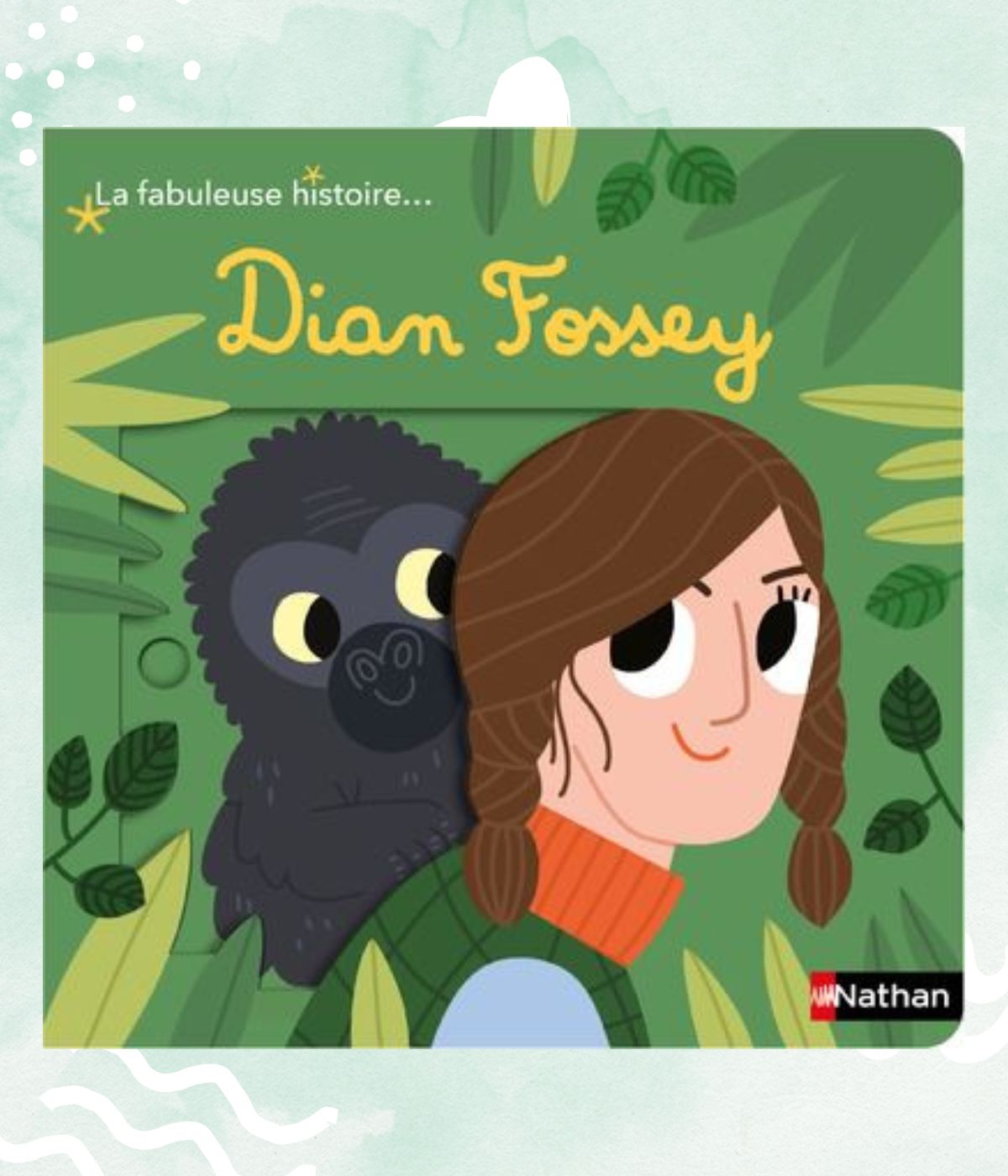 My little pop-ups, from 2 years old
Another very nice new collection, this time published by Larousse Jeunesse, which presents the most famous stories of our childhood, but in a pop-up version. Goldilocks and the Three Bears, Little Red Riding Hood, Hansel and Gretel OR Cinderella, the ever-famous characters are illustrated and brought to life thanks to Nila Aya. A first approach to fairy tales for the little ones, which will be a great success.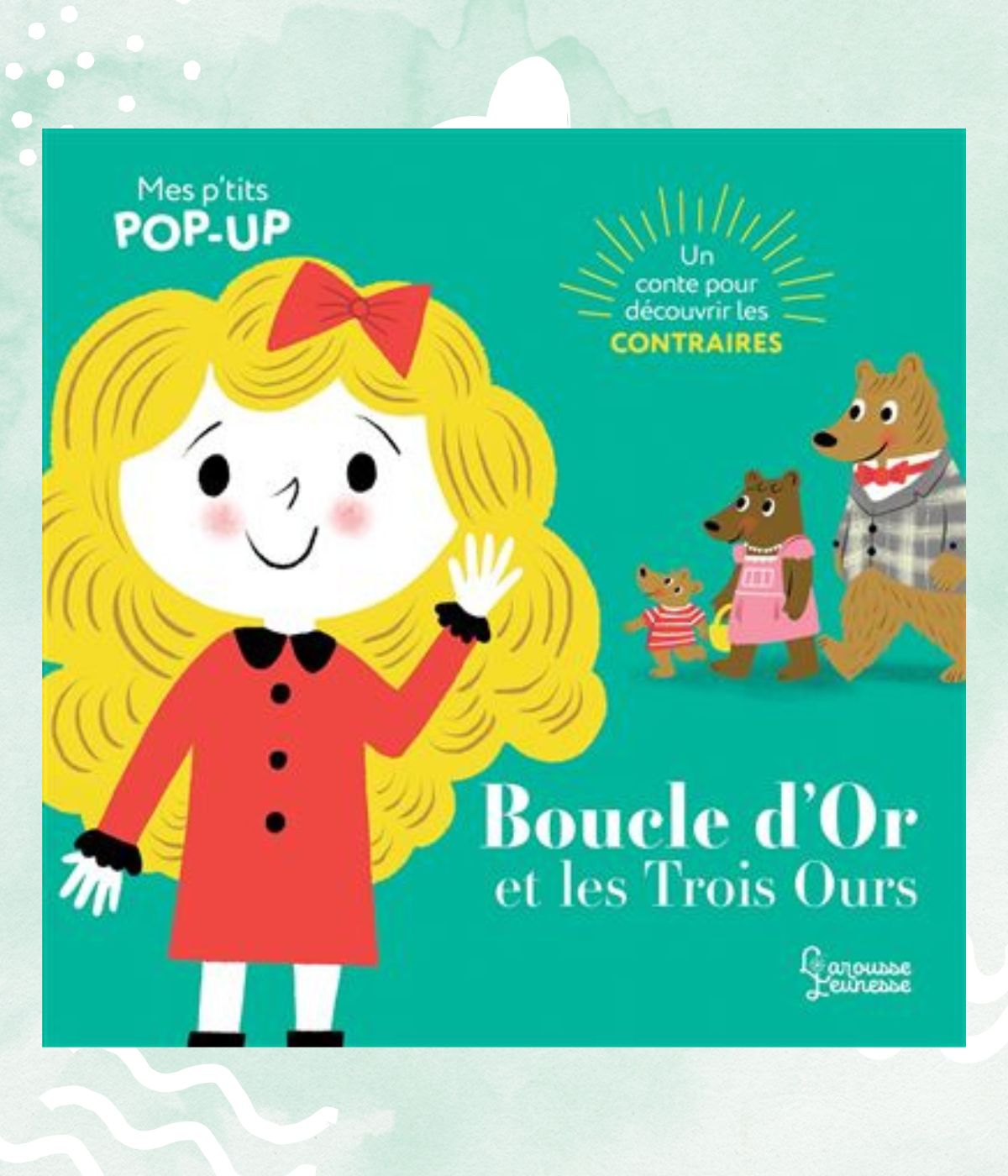 Héloïse's invention, from 3 years old
Another animated little book, but published by Little Urban. In the collection tulip street, Discover the story of Héloïse, a little bunny, who has to dart around the city to present her new top-secret invention. On each page she must be helped by the reader, who, by lifting small cardboard windows, seeks and finds advice to help her complete her project.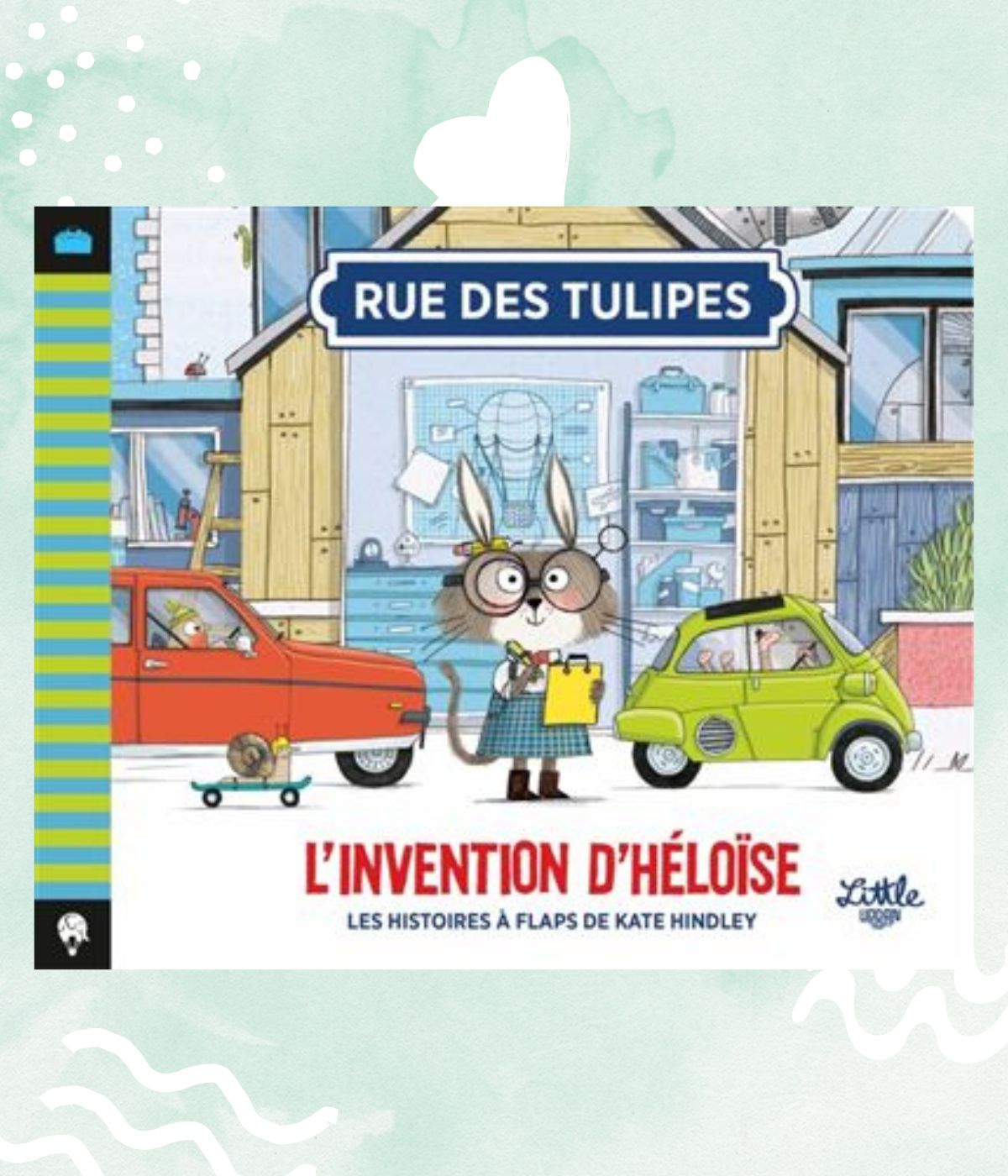 All in turn, from 3 years old
Published by Editions Saltimbanques, the album Each in turn it is as soft as a warm blanket in the middle of winter. The story is that of a small egg found by a group of friends, who take turns taking care of it, until it hatches and turns into a bird eager to be discovered. Written and illustrated by Marianne Dunbuc, this poetic album is a hymn to friendship, to the passing of time, sweet and benevolent, just the way we like it.
Pistillo's journey, from 6 years old
Published by Motus editions, The journey of the pistil tells the story of the encounter of a funny little blue animal who sets off to discover the world with a fish, heading towards the sea. On the way they discover the beauty of nature, its destruction by man, the danger of others, but also the kindness and friendliness of strangers. An ecological and fantastic adventure of great beauty.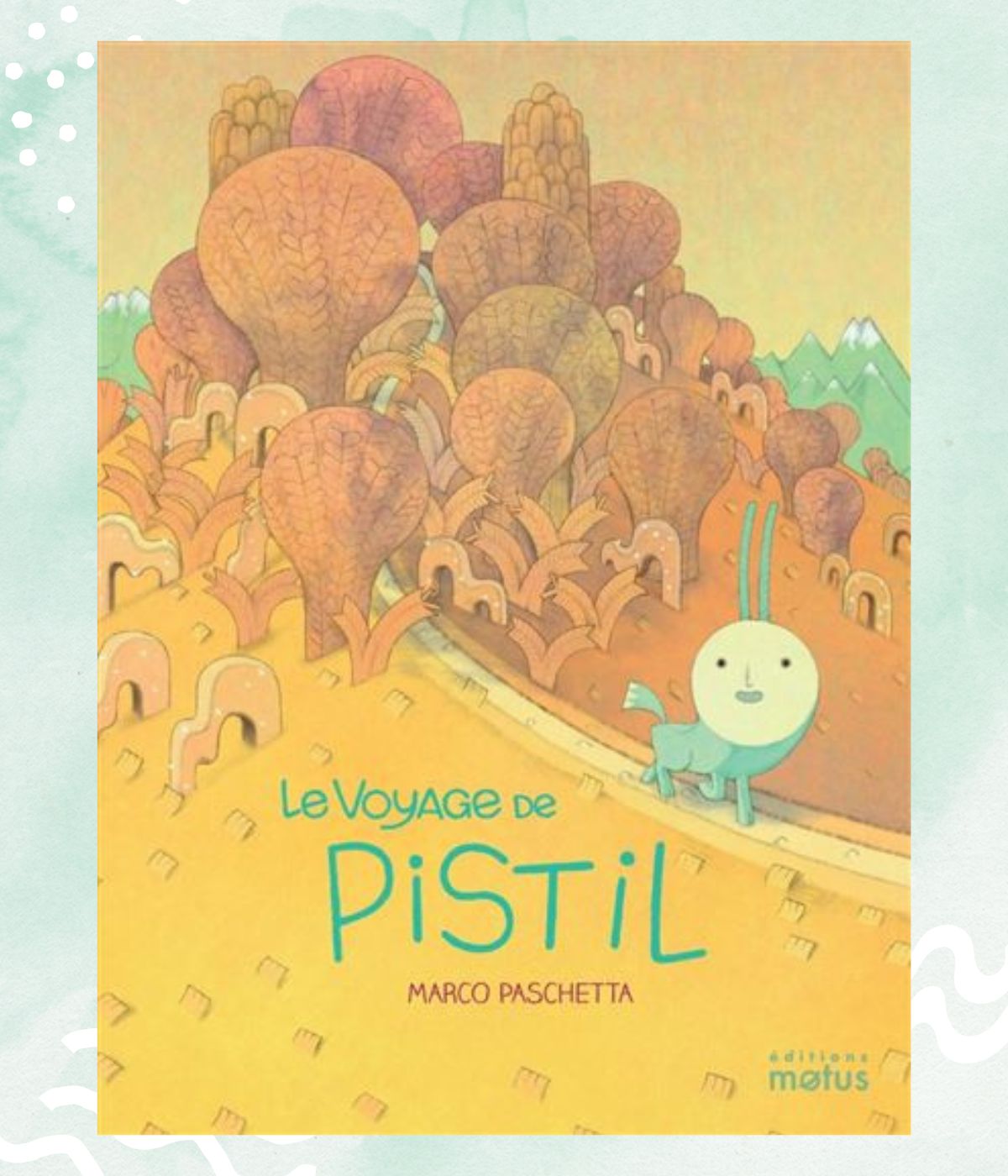 If there was Rose, from 5 years old
Warning, alert big hot tears. If Rose were here by Jennifer Couëlle and Bérangère Delaporte, published by La Courte Échelle, is a very sweet and sad fiction, which tells the story of little Toinette and her grandmother, Rose. Toinette shares the memories she has of her, her grandmother, their adventures, her advice, with much love, candor and innocence, right up to the moment of her burial. A nice way to address the theme of the death of grandparents with the little ones, who are often very poor and upset by their death.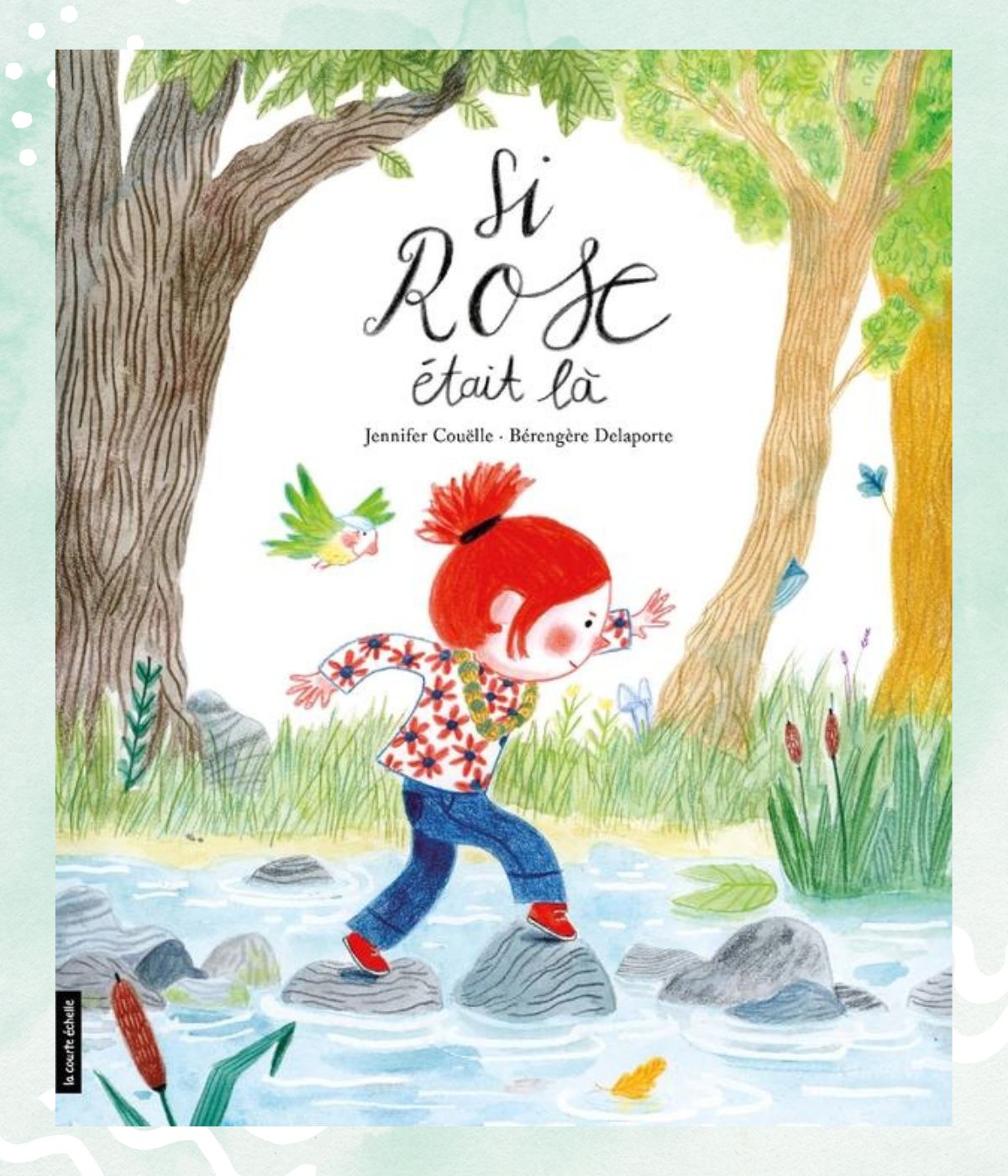 Go Jabari, from 4 years old
Published by Editions D'EuxGo ahead Jabari by Gaia Cornwall tells the story of little imaginative Jabari who wants to fly a contraption across his garden. By dint of relentlessness, help, imagination and perseverance, he succeeds and everyone is happy. A beautiful story that advocates patience and courage!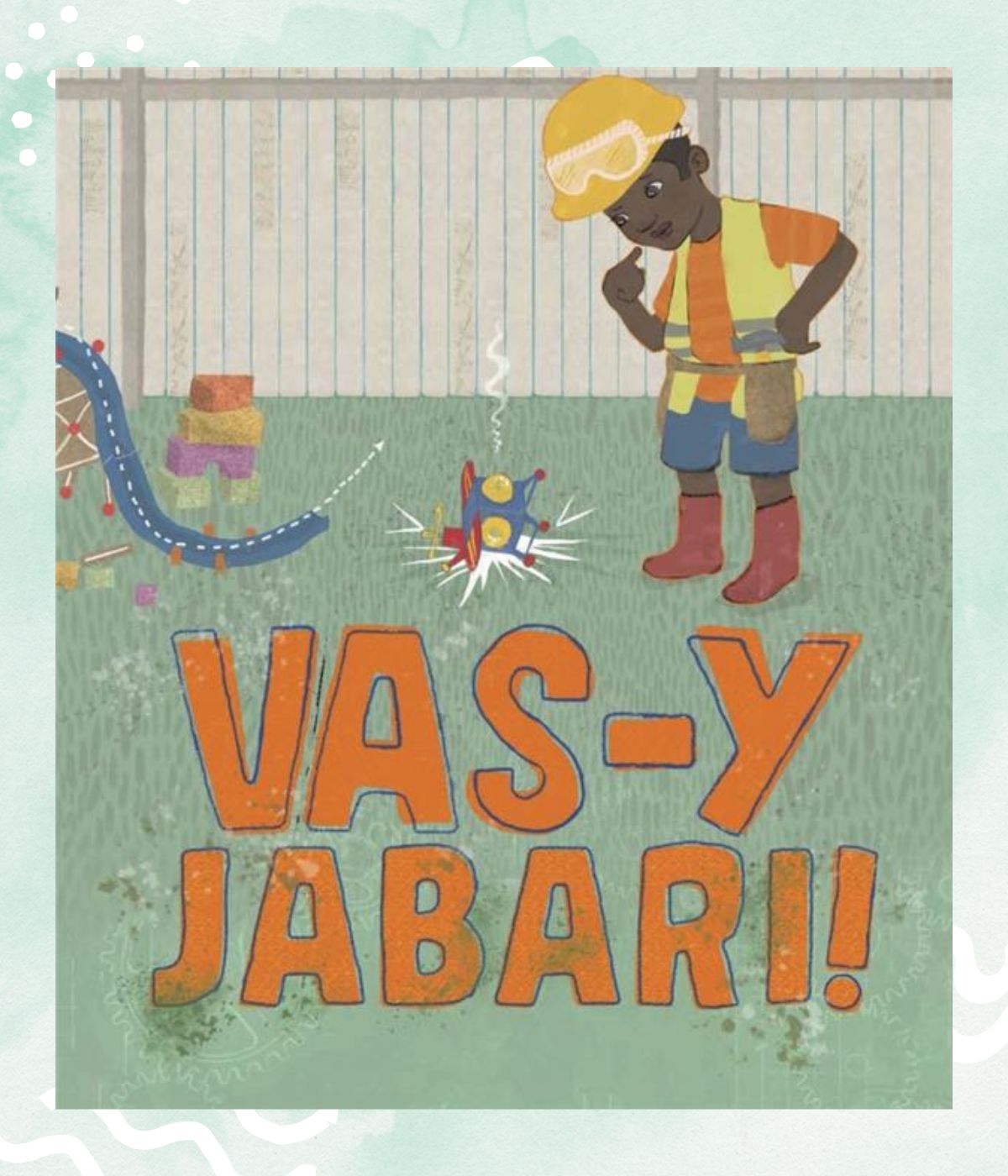 While you sleep, from 6 years old
Published by Editions Saltimbaque, the album by Rebecca June and Quim Torres comes alive between the pages to explain what happens in the body and in the head as soon as the eyelids close. Personified by particularly active little workers, the impact and power of sleep are explained in simple words and images, in a playful and poetic way, to convince all the little ones who do not want to go to sleep that a good night is the key to solving all their worries.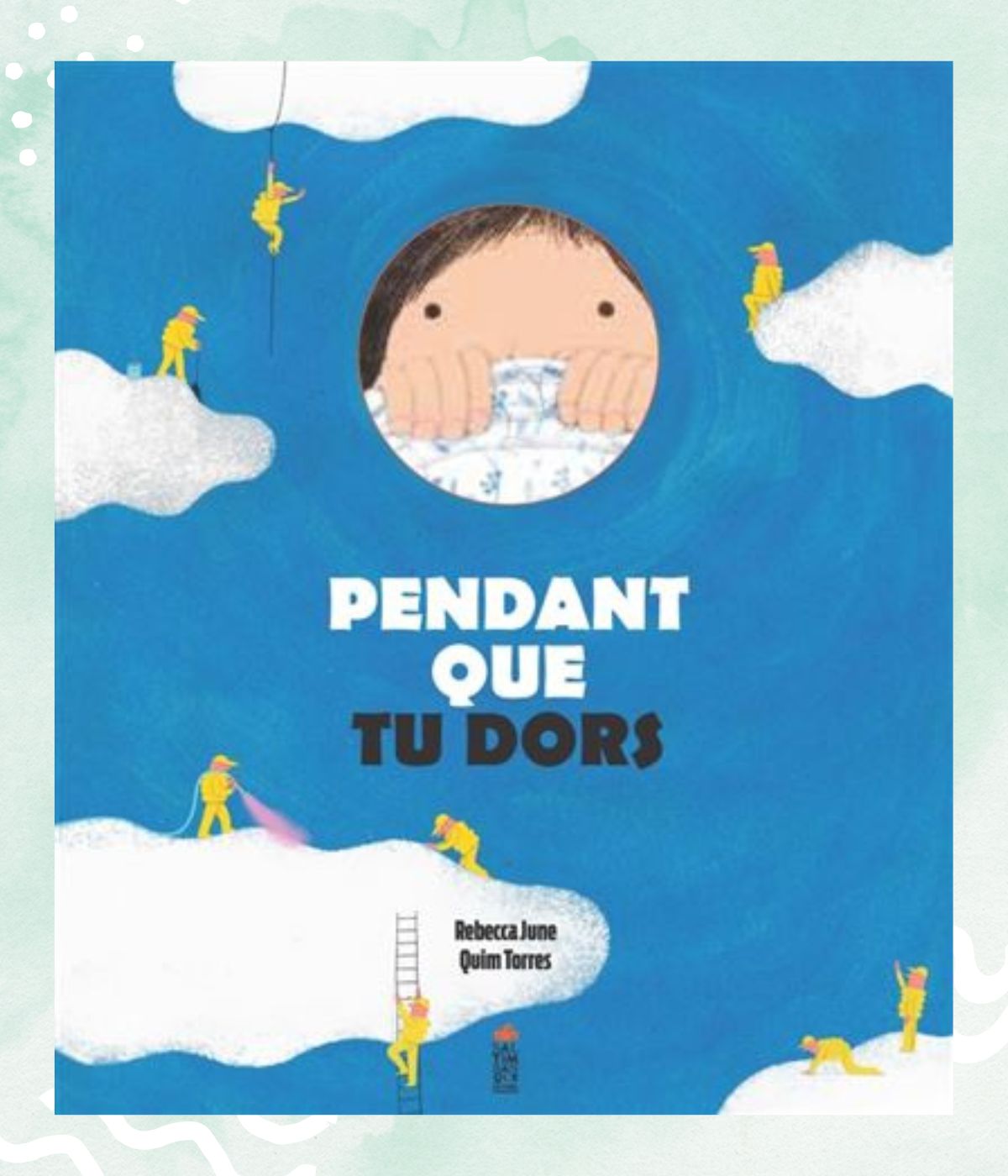 An ocean of love, from 4 years old
We fell in love with this beautiful story, written by Pieter Gaudesaboos and published by Hélium editions. It tells the story of a penguin in love with a bear. The bear doesn't understand how this little penguin can be in love with him, they are so different, and this feeling is totally alien to him. But the penguin's patience, kindness and simplicity will make him understand that love is immense, like an ocean.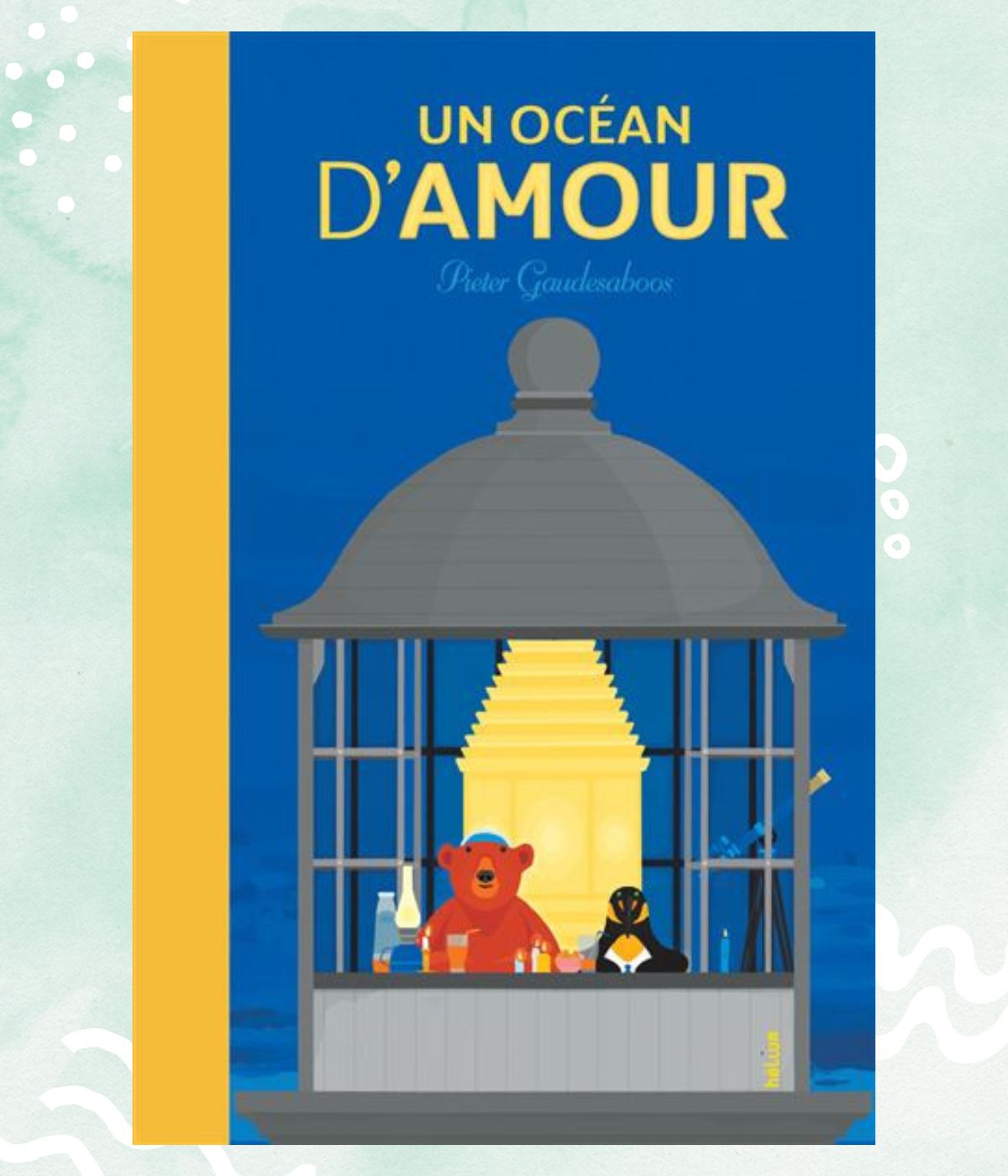 Where have you been kitty, for 2 years
A little tenderness and beautiful drawings, in this album written and illustrated by Richard Jones and published by Saltimbanque. The story of a kitten who goes out every day, who has adventures and who is happy to come home to curl up in the cavity of his little mistress, who wonders what such a small kitten could have lived away from her home. He is very soft, delicate and will appeal to all the little ones who would like to experience adventures even outside the home, but not too much.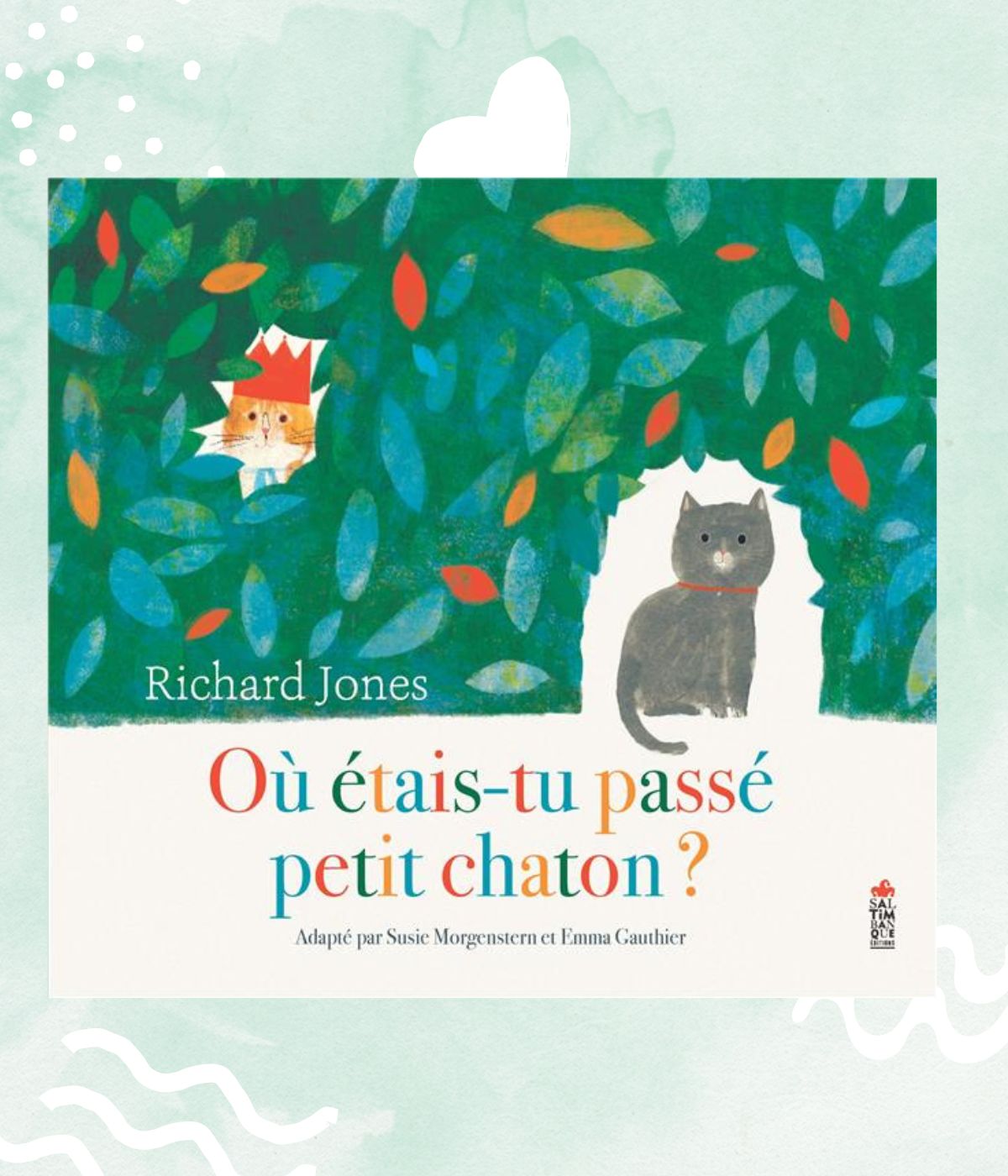 All of this has been in me for 4 years
Another popup! Surely it is a bit the theme of this selection of the month. In this Max and Rabbit emotion pop-up published by Nathan, the child can tame and capture a multitude of emotions such as pride, serenity, surprise, anger, joy, disgust, sadness and fear. The pop-up side makes it all a lot of fun, pulling the flaps, the wheels, discovering streamers and colored pullovers, all in a clean and easy to assimilate vocabulary.
The true story of fantastic creatures, from 7 years old
A superbly illustrated and documented bestiary, thanks to the talented Jean-Baptiste de Panafieu and Camille Renversade. In The true story of fantastic creatures, published by Deyrolle editions, the unicorns, the Kraken, the griffins and even the werewolves are analysed, told, described and examined with a magnifying glass, to give as many explanations as possible to the curious little ones who wonder if the Loch monster Ness really existed. More than just a legendary book, this work is almost an object of art, which has its place in all curious children's libraries.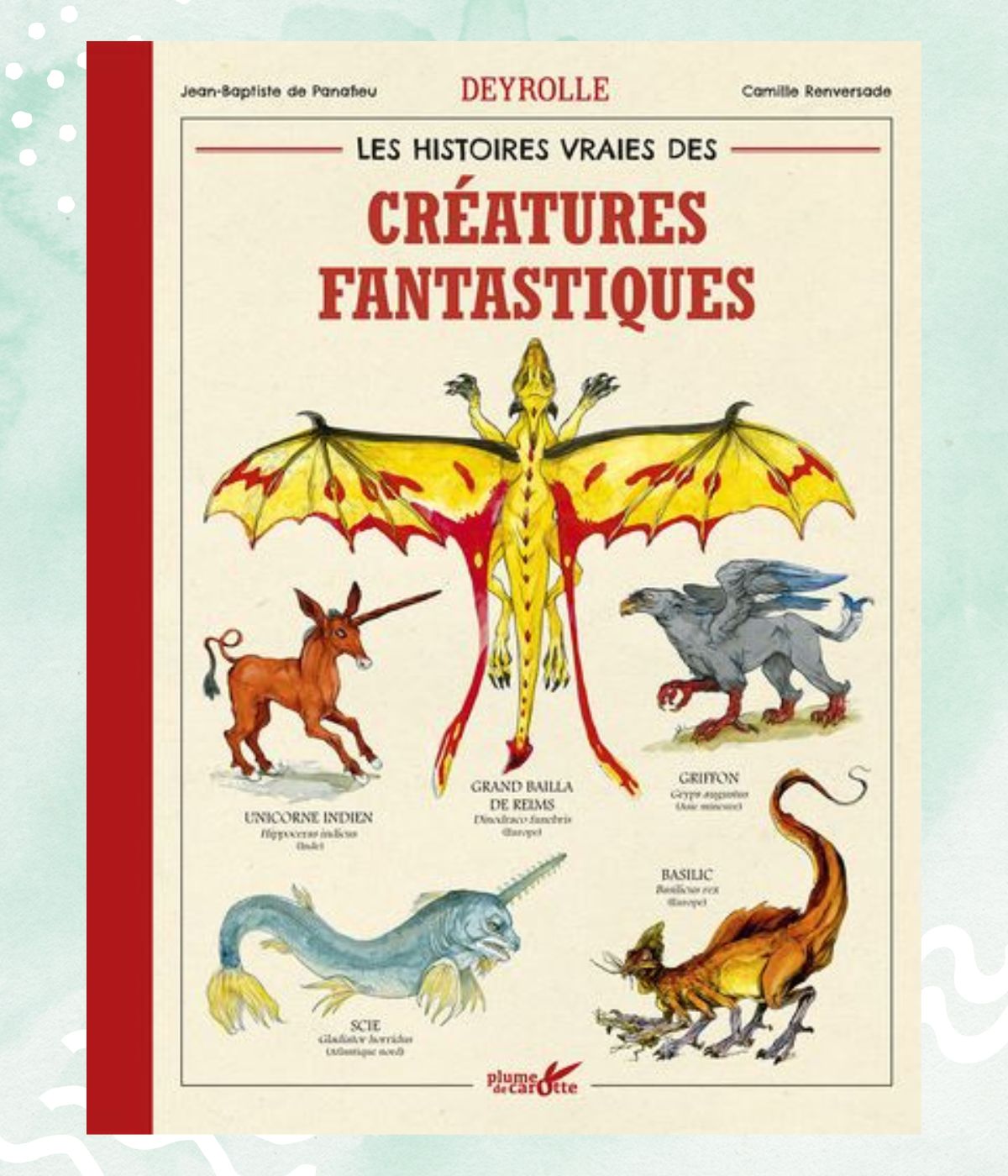 We have adopted each other, for 3 years
Written by Catherine Dolto, Colline Faure-poirée and illustrated by Robin, all published by the Mine de rien editions of Gallimard Jeunesse, We adopted each other it is an album to be placed in the hands of all interested children and parents. With psychology, benevolence, empathy, despite having clear and accessible words, Caterina Dolto explains the great adventure of adoption, the love that accompanies it, but also the difficulties that may arise along the way.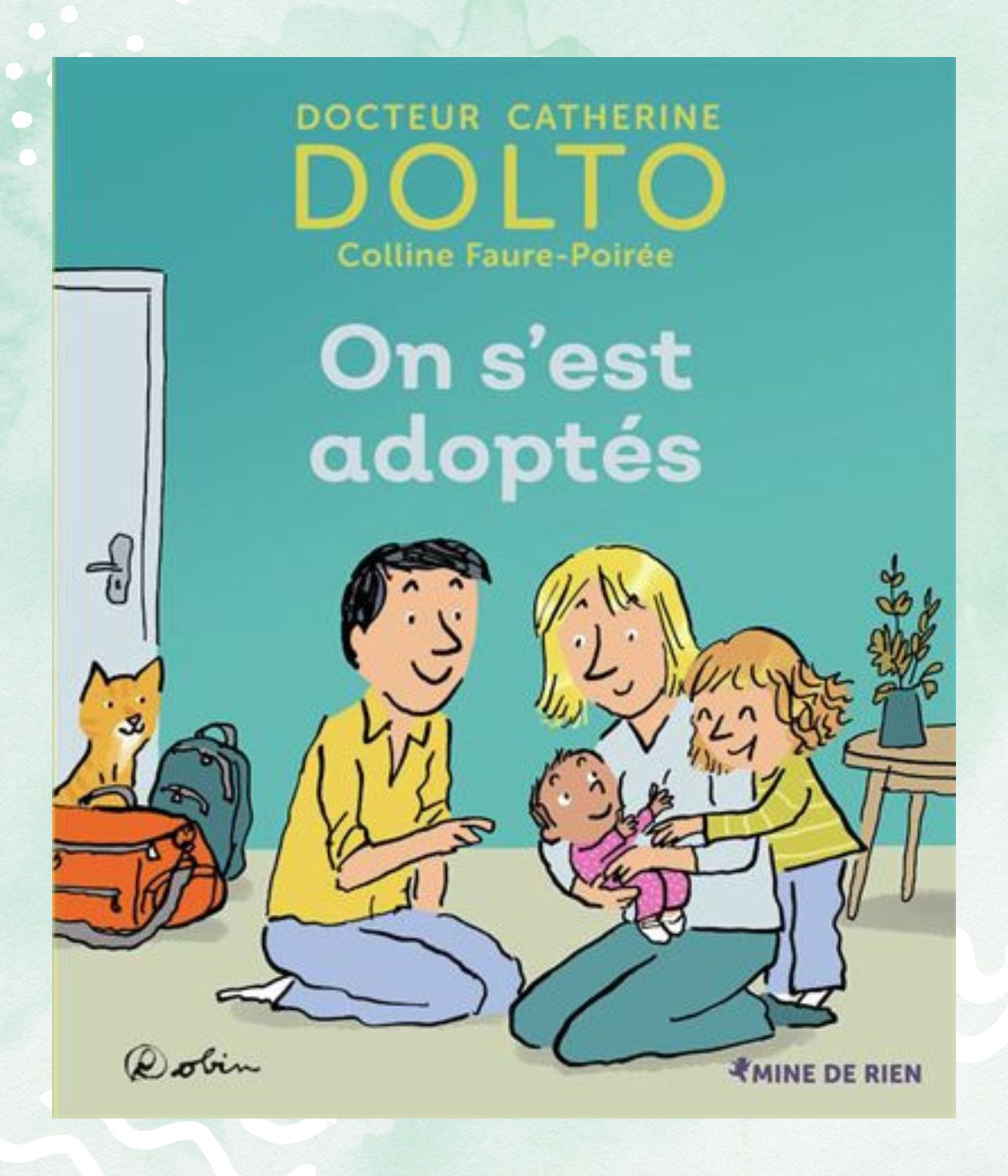 The silk dress, from 7 years
Published by Éditions des Éléphants, illustrated by Régis Lejonc and written by Chiara Mezzalama, The silk dress is a story of family secrets, of those that have been kept silent for decades, so much so that the memory of those they touched is still too painful to speak of. Delicately, the author immerses us in the nostalgia, poetry and pain of a family past hit hard by the Second World War that continues to wreak havoc, decades later. All families have secrets, just look carefully and open all the wardrobe doors.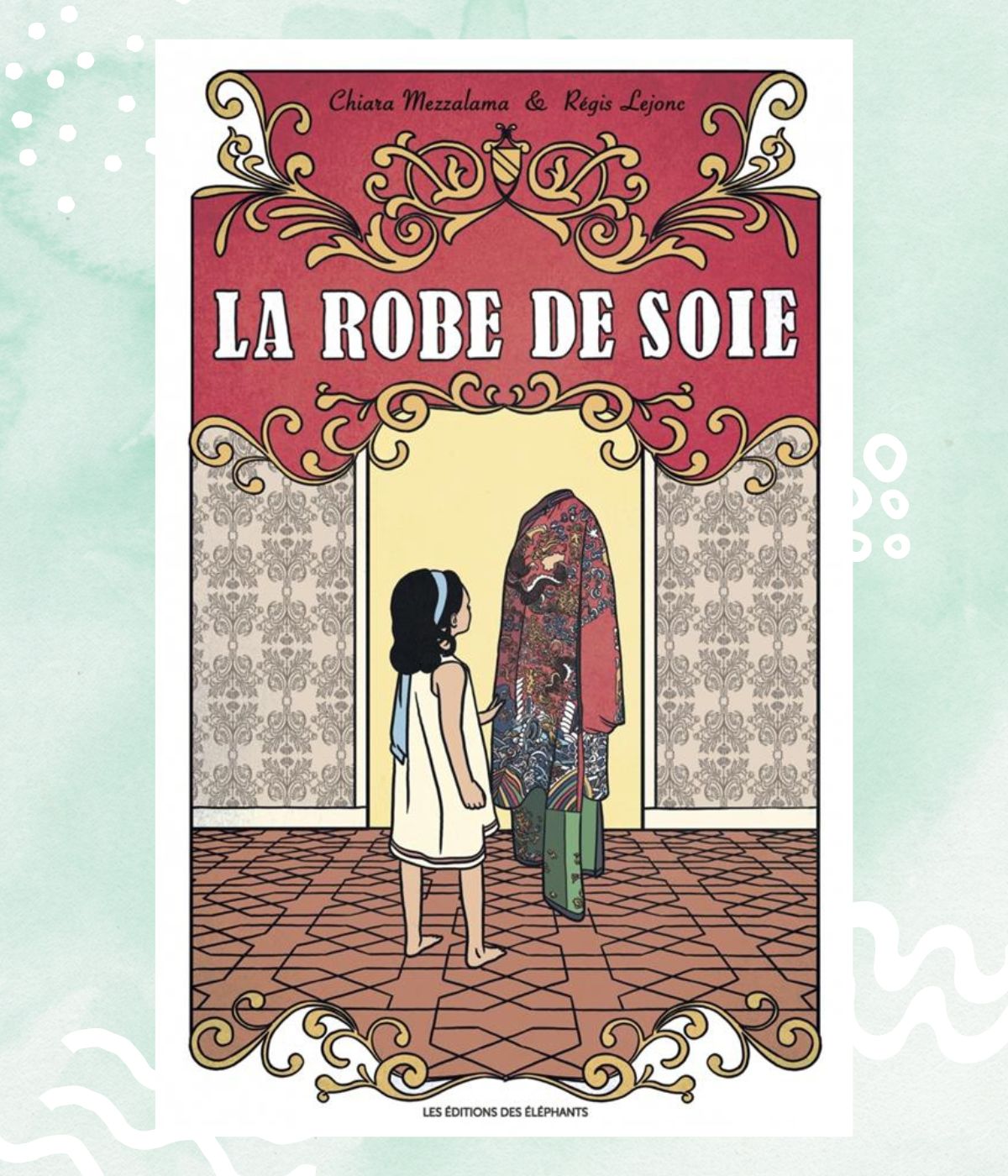 Some links in this article are affiliated. We will explain everything here.
Source: Madmoizelle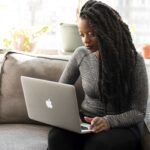 Mary Crossley is an author at "The Fashion Vibes". She is a seasoned journalist who is dedicated to delivering the latest news to her readers. With a keen sense of what's important, Mary covers a wide range of topics, from politics to lifestyle and everything in between.