Rod Stewart canceled a tour date six hours before the show, citing a viral infection that was irritating his throat.
The 78-year-old singer was due to perform in Geelong, Australia as part of his 'A Day on the Green' tour. Cyndi Lauper and Jon Stevens provided support act.
Concert producers Live Nation and Roundhouse Entertainment said details of any compensation or refund would be announced next week.
Stewart posted his apology on Instagram.
"Hello my friends," he wrote. "I am absolutely devastated that I have let down my fans who bought tickets for A Day On The Green. Late this morning I was told I had a viral infection and my throat was too sore to sing. I'm only human and sometimes I get sick just like you. My greatest joy is performing for you, so I will do whatever it takes to get better and get back on stage."
Source: Deadline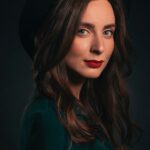 Elizabeth Cabrera is an author and journalist who writes for The Fashion Vibes. With a talent for staying up-to-date on the latest news and trends, Elizabeth is dedicated to delivering informative and engaging articles that keep readers informed on the latest developments.