Plus-size models Paloma Elsesser, Precious Lee, and Jill Kortleve have been doing fashion shows and campaigns since body positivity became a trend. While the trend appears to be a return to heroin chic, they appear on the front page of British Vogue to claim their curves are not a trend.
Since the late 1990s, the body positive movement, notably initiated by Connie Sobczak and Elizabeth Scott in the United States, has been gaining momentum. This social movement for the acceptance and appreciation of all types of human bodies, which wants to create a healthy and inclusive space and encourage diversity and self-esteem by arguing that beauty is a social construction, has started to affect the fashion and beauty industries of the 2010s. We could have wished they would say goodbye to the cult of thinness at all costs and diet culture who reigned there until then, but fashion being an eternal reboot, the 2020s is already shaping a dangerous return to 2000s aesthetic called Y2K, where theheroin chic.
Because the cover of British Vogue with plus size models is a pleasant surprise
The latter emerged in the 90s, in reaction to the athletic bodies of the supermodels of the 80s, and is characterized by an exaltation of extreme thinness, up to drug addiction (at a time when heroin is purified, whose consumption therefore spreads in a more uninhibited way among the wealthier classes, and that popular culture contributes to its trivialization on the screen as in pulp Fiction In 1994, The basketball diaries AND Children in 1995, or Trainspotting in 1996).
If the signals have multiplied in recent years, the fall-winter 2023-2024 fashion week seems to have confirmed the advent of the return of very thin models to the cast, when we haven't even had time to get used to seeing more morphological diversity on the catwalks. The critical and public success of a series like Euphoriadepicting addiction issues, it helps pave the way for the return of the aesthetic heroin chic for the 2020s.
It is in this context that the cover of the April 2023 issue of British Vogue edited by editor-in-chief Edward Enninful (accustomed to media explosions) looks particularly startling, even life-saving.
Who are Paloma Elsesser, Precious Lee and Jill Kortleve, plus size tops on Vogue?
Each in a Saint Laurent suit (house particularly known for the thinness of its designs in recent years), the tops big size Paloma Elsesser, Precious Lee and Jill Kortleve affirm their beauty, but also their desire to break the cult of thinness in fashion. Photographed by Inez & Vinoodh, styled by Gabriella Karefa-Johnson (herself a black woman who had to battle the fashion world's fatphobia to get to work for the industry's most legendary title), the front page revealed on March 16, 2023 is already making the rounds on the web. But their words reported in vogue by journalist Janelle Okwodu are at least as interesting. Starting from the catchphrase, pronounced by Paloma Elsesser, well aware of the impact that this cover would have had: " It's more than just an image: what we do is create a reference. »
Dutch and Surinamese Jill Kortleve, who lives in Amsterdam, shares how she became one of the most recognizable supermodels in the industry:
"I grew up in the 90s, which was probably the most toxic years for fashion. […] The only images that could be seen, especially in Holland, were of blond, blue-eyed and incredibly thin people. If that's all you're exposed to, you start to think it's the only definition of beauty. […] I remember during my early seasons, looking at my podium pictures and wondering why I was so different from the others. I compared myself to other girls, wondered why I felt out of place, and realized it was why I had never seen anyone who looked like me in these spaces. I had to change my way of seeing things. »
Precious Lee in turn testifies to her difficulty in considering herself a supermodel:
"My mom called me a supermodel from the beginning. Even when we were sitting in a waiting room at a casting with dozens of other girls, I was on top in her eyes. At the time, I was angry with her. "Supermodel" wasn't a word I used to describe myself, even when I started ticking boxes. […] Not to say we've come full circle yet, but we've finally reached a point where we can give ourselves the space to savor our work and appreciate all that has brought us to this moment. The first time I met Paloma, we were shooting for Target, and yesterday we were doing this cover for vogue. How often does the general public see a size 16 black woman [soit un 44 en taille française] blow up on a blanket of vogue or be called a supermodel? None of us aspired to this title per se, but inspiring others to this degree is powerful. »
The heavy responsibility to count as a rare identifiable plus size
Indeed, " supermodel is a term that refers to the 80s and 90s, a period of unparalleled heyday for a handful of exalted models : Linda Evangelista, Christy Turlington, Naomi Campbell, Cindy Crawford, Tatjana Patitz and Claudia Schiffer. The mere mention of their name was enough to identify them, they who could be content to get out of bed only for missions paid $10,000 a day. A golden era now completely outdated, where the general public would not be able to name the models that are on the catwalk the most today. But because their bodies stand out so much from the rest of the fashion show and campaign cast, Paloma Elsesser, Precious Lee and Jill Kortleve become particularly identifiable from now on. Unlike the previous plus-size top before them, Ashley Graham, whose exception effectively confirmed the rule of ubiquitous thinness, these three new models big size identifiable and in the process of starification therefore seem to confirm a long-awaited change.
Unlike the usual thin mannequins called " cut straight », the leaders big size they have the major responsibility of being scrutinized by the entire industry. As is often the case when one is a minority, one is perceived as representative of the entire social group one " would represent "whether we like it or not. This is what Paloma Elsesser considers a " privileged responsibility ", again with this cover story by vogue titled " great news[modèles] » :
"When our sisters [straight size] take a season off, they don't care if the level of representation will go down or not because nothing would change. »
Settling together not as exceptions to fashion, but a movement that is here to stay
Another thing that sets all three apart is that they didn't just start of legal age as is often the case in the fashion industry. Paloma Elsesser is 32, Precious Lee is 31 and Jill Kortleve is 29. They had all had time to pursue a profession before they started modeling and their careers didn't explode overnight. They have experienced adult success, gradually, through hard work and determination.
Finally, one could fear that they felt particularly rivals with each other, in an industry accustomed to tokenization (that is, the hiring of a minority person as a guarantor to defend oneself against accusations of discrimination) and the fetishization of the so-called atypical profiles in relation to the usual normativity of the environment. But the three plus-size tops stick to each other. They show the sisterhood to assert themselves not as exceptions or trends of the moment, but as a movement that is here to stay. Paloma Elsesser adds on this topic:
"When I started this business, I felt incredibly alone. You are faced with an industry that is largely white and focused on thin people, an industry that doesn't always see our value. To do this now where I'm supported and alongside my sisters in this game is beautiful. »

Source: Madmoizelle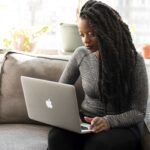 Mary Crossley is an author at "The Fashion Vibes". She is a seasoned journalist who is dedicated to delivering the latest news to her readers. With a keen sense of what's important, Mary covers a wide range of topics, from politics to lifestyle and everything in between.