San Sebastián is famous for its beautiful beaches, picturesque buildings and beautiful nature in the middle of the city. It is also one of the gastronomic capitals of Spain, from its famous cuisine to its traditional dishes. pintxos even succulent seafood dishes. Thus, it offers its visitors (and residents) a wide variety of options for dining out. From small tapas bars to big restaurants fancyand passing through local markets and fast food chains. so we have many options for delicious and affordable meals.
rikuharri tavern
Matia Street, 35 (20008)
Located very close to Ondarreta beach and Miramar Palace, this tavern stands out with its creative cuisine that knows how to combine traditional flavors with modern ones. The menu offers a variety top quality food for all tastesalways made with the best ingredients, from salads to meat and fish. The service is excellent, the staff are friendly and helpful and the atmosphere is welcoming, making dining at Trikuharri a truly unique experience.
Gorriti Bar
Calle San Juan, 3 (20003)
This traditional tavern is the ideal place to enjoy San Sebastian gastronomy. It offers a selection of typical local dishes like Celebrities. pintxosT-bone steak, cod fish, San Sebastian style lamb prepared with the best quality local products. Delicious home-cooked food in a small 80's place without a tablewhere everything is tasted at the bar.
Haizea Bar
Calle Aldamar, 8 (20003)
Located in a charming area of ​​San Sebastián, just a few meters from the beachThe atmosphere is very comfortable. The food, while not modern, consists of a wide variety of typical and traditional dishes from the Basque region. Of course, always well prepared and delicious, at very reasonable prices. It also has very friendly staff. If you get the chance, be sure to stop by this tavern to try the cod brick, scallops, and shrimp washed down with a few glasses of chacolí.
ttun ttun tavern
Calle de San Jeronimo, 25 (20003)
Taberna Ttun Ttun is an ideal place to enjoy typical Donostian food and wine. It is a cozy and traditional tapas bar located in the center of the city. It offers a variety of typical local tapas and traditional dishes. There is also a great selection of wines from the Basque Country to accompany this. Also, the atmosphere is very cozy and relaxed. What more could you ask for with bites that are well prepared and presented with care? An ideal place to share an informal meal with friends or family.
Cover photo | vincent soleil
in Jared | Real bread: 15 artisan bakeries you can buy in Madrid
Source: Trendencias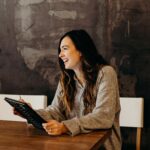 Crystal Leahy is an author and health journalist who writes for The Fashion Vibes. With a background in health and wellness, Crystal has a passion for helping people live their best lives through healthy habits and lifestyles.