They reported it Nicholas Hoult has officially been cast as Lex Luthor in James Gunn's Superman: Legacy. The actor was said to be ready for this role before any official casting was announced. He will join the previous cast David Corenswet as Clark Kent/Superman, Rachel Brosnahan as Lois Lane, Nathan Fillion as Green Lantern, Isabela Mercede as Hawkgirl, Edi Gathegi as Michael Holt / Mr. Terrific, e María Gabriela de Faría in the role of Angela Spica, aka The Engineer.
Hoult is an interesting choice for the role. He's definitely a great actor, and this isn't his first rodeo when it comes to comic book movies as he also played Beast in a few X-Men movies. However, Luthor is a very different type of character, played by actors like Gene Hackman, Kevin SpaceyAND Jesse Eisenberg who all have very different takes on the character. It will be interesting to see what Hoult's version of the character will be like.
Superman: Legacy will tell the story of "Superman's journey to reconcile his Kryptonian heritage with his human upbringing as Clark Kent of Smallville, Kansas. He is the embodiment of truth, justice and the American way, guided by human kindness in a world that sees kindness as old-fashioned."
Speaking previously about the film, Gunn said: "I've never made a 'young Superman' movie, only a Superman movie!" He also said, "Early on, our story will focus on an earlier part of Superman's life, so the character won't be played by Henry Cavill."
Superman: Legacy will launch the cinematic portion of DC Studios' Gods and Monsters: Part 1. It is expected to start in early 2024 and is scheduled for theatrical release on July 11, 2025.
What do you think about Nicholas Hoult playing the role of Lex?
Source: deadline
by Joey Paur
Source: Geek Tyrant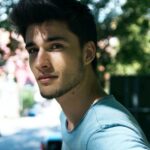 Lloyd Grunewald is an author at "The Fashion Vibes". He is a talented writer who focuses on bringing the latest entertainment-related news to his readers. With a deep understanding of the entertainment industry and a passion for writing, Lloyd delivers engaging articles that keep his readers informed and entertained.