Head of the DC, James Gunnis developing his next film, Superman: Legacy, and he's been pretty consistent in providing hints and behind-the-scenes tidbits to keep fans entertained and ready to see what he's working on. In a recent Instagram post, Gunn shared a beautiful photo of the wall in his office that features Superman artwork that is inspiring him in his current project.
Gunn had already shared this previously Superman for all seasons, which is present in the artwork, was his main influence. He shared on social media:
"Just received this gorgeous Absolute edition of Superman for All Seasons, one of my favorite Superman stories and a huge influence on Legacy (and an eerily perfect bookend to All-Star Superman). Tim Sale's amazing artwork and Bjarne Hansen's watercolor work has never looked better, nor have Clark & ​​Ma & Pa. Jeph Loeb's elegant, confident story still sings."
So if you want a look at the visual style and plot and tone that Gunn might go for for his film, check out this comic. The comic chronicles some of Superman's early adventures, including leaving Smallville for Metropolis and battling his enemy, Lex Luthor. Superman for all seasons is a coming-of-age tale, with four separate stories focusing on Clark coming to terms with his powers, his connection to Smallville, and the influence of those around him, particularly his parents, Lois Lane and Lana Lang.
Superman: Legacy will tell the story of "Superman's journey to reconcile his Kryptonian heritage with his human upbringing as Clark Kent of Smallville, Kansas. He is the embodiment of truth, justice and the American way, guided by human kindness in a world that sees kindness as old-fashioned."
David Corenswet was cast in the role of Clark Kent/Superman, and is paired with him Rachel Brosnahan as Lois Lane, Nathan Fillion as Green Lantern, Isabela Mercede like Hawkgirl, and Edi Gathegi as Michael Holt/Mr. Terrific.
Check out the photo of Gunn's office below:
View this post on Instagram

A post shared by James Gunn (@jamesgunn)
by Jessica Fisher
Source: Geek Tyrant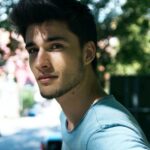 Lloyd Grunewald is an author at "The Fashion Vibes". He is a talented writer who focuses on bringing the latest entertainment-related news to his readers. With a deep understanding of the entertainment industry and a passion for writing, Lloyd delivers engaging articles that keep his readers informed and entertained.