According to a recent report by Hollywood insider Daniel Richtman, Taika Waititi'S Star Wars film project is "dead". This is just a rumor and Lucasfilm has not confirmed it, but with Lucasfilm's record of not being able to get a Star Wars movie, I really wouldn't be surprised if the news was true.
Honestly, I'd be fine if Waititi didn't make a Star Wars movie. I would much rather see him continue to develop original film projects.
Waititi previously explained that he's trying to create something new with the franchise and expand the universe beyond all the characters and locations we're familiar with. The director has offered updates on the project over the past two years.
The director previously said that he was still trying to come up with an idea for the film and that he's "still throwing everything at the wall." He later explained that he still hasn't fully understood his idea of ​​him and isn't even 100% sure that his film will be made. Now it appears he still has his script finished.
Waititi later said in an interview with THR that he was stuck on the "middle part" and added: "I have a really good idea for this. It's just like in all movies, it's this central part. You ask yourself "What will happen?" And then you watch all these movies that are so fantastic, you think, 'Well, I guess they can't meet some smuggler with an alien sidekick.'"
President of Lucasfilm Kathleen Kennedy spoke about the project earlier this year, saying the project will happen "one day." But if this recent report is true… maybe not.
by Joey Paur
Source: Geek Tyrant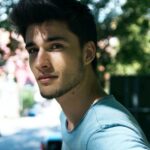 Lloyd Grunewald is an author at "The Fashion Vibes". He is a talented writer who focuses on bringing the latest entertainment-related news to his readers. With a deep understanding of the entertainment industry and a passion for writing, Lloyd delivers engaging articles that keep his readers informed and entertained.