All movie buffs know that the "John Wick" franchise has become one of the most successful in the film industry, managing to release four films that have captivated millions of people, a saga that continues to expand thanks to which it is already preparing several spin off for his loyal and demanding followers.
What you should know about the spin offs of 'john wick', is that two of them already have a release date and an official synopsis, we refer to the series 'The Continental: From the World of John Wick'now the movie'dancer', two productions that aim to be a huge success for this action franchise, since they will come with all the style of the original tapes with Keanu Reeves.
The first spin off of this saga that will arrive is 'The Continental: From the World of John Wick', because this series has a release date set for next Septembera miniseries that will be available to fans of this action saga within the catalog of Amazon Prime video streaming service.
It may interest you: Lionsgate announces the development of "John Wick 5" and other spin offs
It may interest you: Danny Trejo Reveals 'Juan Wick' Mexican Version of 'John Wick'
It's worth mentioningThe Continental: From the World of John Wick' will narrate a plot that takes place several years before what we can see in the first film 'john wick', events that will be told from the point of view of the young version of Winston Scott's character, who will now be played by actor Colin Woodell in this miniseries, so it's undoubtedly a production that promises to be very interesting.
On the other hand, 'dancer' won't hit the streaming world with its premiere, because it's a spin off developed for the big screenthat's right, this title will hit theaters worldwide and, as we pointed out, already has a release date assigned, since it has been confirmed that this action tape will debut until June 7, 2024.
In this case, this spin-off film, which will see the participation of Keanu Reveswill tell the story of a young woman trained from childhood to be an assassin, a character who seeks revenge against those who killed her entire family, a plot that refers to a small passage that we can see in the third production of the franchise .
Other spin-offs and a fifth film for "John Wick"
The best news for fans of this action franchise is that"john wick' it won't just have two spin offsbecause it was recently confirmed that the production company Lionsgate is working on more productions derived from this story of suspense and action, of which there is no information yet, but it is expected to be new series and films.
Similarly, a fifth film has been confirmed for the main saga, that's right, 'john wick' will have a fifth installment starring Keanu Reevesa title that doesn't even have much information, since we must not forget that the fourth production was only released in the first half of 2023, however it is very good news that this franchise still has a lot to show.
Source: Nacion Flix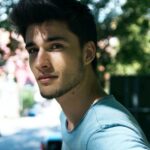 Lloyd Grunewald is an author at "The Fashion Vibes". He is a talented writer who focuses on bringing the latest entertainment-related news to his readers. With a deep understanding of the entertainment industry and a passion for writing, Lloyd delivers engaging articles that keep his readers informed and entertained.