Konami recently made two huge announcements regarding the Metal Gear Solid franchise. First, they announced a remake of the popular game Metal Gear Solid 3: Snake Eater called Metal Gear Solid Δ: Snake Eater (OR Metal Gear Solid Delta: Snake Eater). This title is said to be "a faithful remake" of the 2004 game that launched on PS2 and allowed fans to experience Big Boss's origin story. What's more is that Metal Gear Solid Delta will feature the original voice actors as well as "combat survival features in evolved harsh environments with unprecedented graphics and immersive sound". This is very exciting and fans are looking forward to enjoying the game in the future on PC (via Steam), PS5 and Xbox Series X|S.
The other Metal Gear Solid news is the upcoming release of the Metal Gear Solid: Master Collection vol. 1. This collection features the first three titles of the Metal gear series with Metal Gear Solid 2 AND Metal Gear Solid 3 being the HD Collection releases. This should be a great way to introduce the franchise to new fans and prepare them Metal Gear Solid Delta plus a great way for older fans to get back into the swing of things before the remake rolls out. Main collection vol. 1 will launch this fall and will contain the following:
The development team shared the following message about both titles:
We thank you and sincerely appreciate your continued support.

Currently, the development team is working together to create an environment for fans to experience and enjoy the METAL GEAR series on the latest platforms.

We are remaking Metal Gear Solid 3: Snake Eater, one of the most beloved installments of the METAL GEAR series, revealing the origin story of Snake, as METAL GEAR SOLID Ä: SNAKE EATER. We are working hard for METAL GEAR SOLID Δ: SNAKE EATER to be a faithful recreation of the original story and game design while evolving the gameplay with stunning graphics and seamless user experience.

Simultaneously, we will release the METAL GEAR SOLID: MASTER COLLECTION series, the most comprehensive compilation celebrating the 35th anniversary of the series. METAL GEAR SOLID: MASTER COLLECTION allows fans to play games as they were, as they were first released on the latest platforms.

We hope you enjoy the METAL GEAR series on the latest platforms.
Which of these announcements excited you the most?
by Tommy Williams
Source: Geek Tyrant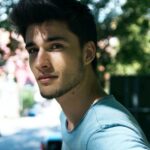 Lloyd Grunewald is an author at "The Fashion Vibes". He is a talented writer who focuses on bringing the latest entertainment-related news to his readers. With a deep understanding of the entertainment industry and a passion for writing, Lloyd delivers engaging articles that keep his readers informed and entertained.