A new trailer for the third season of Apple TV+ has been released Peanuts series, The Snoopy Show. The series follows our favorite beagle and his bird companion, Woodstock, as they embark on new adventures in each episode. The stories are also infused with appearances from the entire Peanuts gang.
The press release from the show reads:
Produced for Apple TV+ by Peanuts and WildBrain, the series is directed by Rob Boutilier (Snoopy in Space, Kid vs. Kat) and executive produced by Josh Scherba, Anne Loi, Stephanie Betts, Paige Braddock, Craig Schulz and Mark Evestaff .

This delightful trailer comes on the heels of a slew of recent programming announcements from Apple TV+, Peanuts and WildBrain, including the new special Snoopy Presents: One-of-a-Kind Marcie, which follows the charming and introverted Marcie as she helps her Friends in His Unique Way premieres Aug. 18, as well as even more classic Peanuts anthology titles Sept. 22.

"WildBrain and Apple TV+ also announced two more Peanuts Camp Snoopy originals, a new series featuring Snoopy and the Beagle Scouts alongside Charlie Brown and his friends as they enjoy a summer full of outdoor adventures, as well as the charming new Snoopy Presents: Welcome Home, Franklin special uncovering the origin story of one of Peanuts' most treasured characters and how he eventually befriends Charlie Brown and the gang.

"The award-winning roster of original children's and family films and series on Apple TV+ includes this year's Academy Award and BAFTA-winning animated short The Boy, the Mole, the Fox and the Horse; star-studded animated adventure film Luck by Apple Original Films and Skydance Animation and the BAFTA Award-winning and Academy Award-nominated animated film Wolfwalkers.

"The Snoopy Show is part of all-ages offerings now streaming globally on Apple TV+, including BAFTA Award and Humanitas Award-winning El Deafo, Lovely Little Farm, GLAAD Media Award nominee Duck & Goose, and Pony, The Jim Henson Company's Emmy Award-winning series Fraggle Rock: Back to the Rock and Harriet the Spy, Peabody and Emmy Award-winning series Stillwater, Sesame Workshop's Helpsters, Joseph Gordon's Wolfboy and the Everything Factory- Levitt, HITRECORD and Bento Box Entertainment, Sago Mini Friends, Hello, Jack!, Jack McBrayer and Angela C. Santomero's Emmy Award-nominated The Kindness Show, Eva the Owlet, Emmy Award-nominated Snoopy in Space, and Get Rolling with Otis, Bonnie Hunt's DGA and WGA Award Nominated Amber Brown, DGA Award Winner Best Foot Forward, Surfside Girls, WGA Award Winner Life By Ella, Sesame Workshop Emmy Award Winner Ghostwriter, and Puppy place.
The Snoopy Show Season three will debut on Apple TV+ on June 9. Watch the trailer below and enjoy!
Source: Geek Tyrant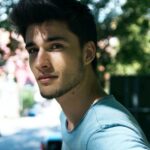 Lloyd Grunewald is an author at "The Fashion Vibes". He is a talented writer who focuses on bringing the latest entertainment-related news to his readers. With a deep understanding of the entertainment industry and a passion for writing, Lloyd delivers engaging articles that keep his readers informed and entertained.