'The Little Mermaid' returns to the big screen in a spectacular live-action version! After 34 years since its successful release as an animated film, Ariel returns to theaters on May 25 to once again captivate audiences around the world. Get ready to dive into the depths of the sea and rediscover the magical story of this beloved aquatic princess. Here we tell you all the details!
THE new disney movieLed by a talented team, It has a duration of 2 hours and 15 minutes. This means that you will need to plan your popcorn and snack supplies very well so that they don't run out before the most exciting moments.
The story of 'The little Mermaid' transports us to a fascinating world full of fantasy. During a visit to the surface, Ariel, a charming mermaid, falls madly in love with the handsome Prince Eric, played by Jonah Hauer King. Though mermaids are forbidden to associate with humans, Ariel decides to follow her heart and take a risk that will change her life forever.
In her quest to be with Prince Eric, Ariel makes a desperate deal with Ursula, the wicked sea witch, played by the talented actress. Melissa McCarthy. This arrangement gives Ariel a chance to experience life on land, but it comes with dangerous consequences for her, her father, and her undersea kingdom. Get ready for a storyline full of emotions, difficult decisions and courage.
It may interest you to read: 'The Little Mermaid' Reveals Melissa McCarthy as the Great Ursula
Mena Massoud canceled for criticizing the live action of 'The Little Mermaid'.
Halle Bailey's Ariel is a smarter and more cheerful character
Halle Bailey, a young and talented actress and singer, takes on the role of Ariel in this new version of "The Little Mermaid". Her performance brings joy, passion, intelligence and vulnerability to the character. Halle immersed herself in the role of this iconic aquatic princess, taking it to new levels of authenticity and emotion. Her dazzling performance is sure to win us all over.
One of Disney's most iconic and fearsome characters, Ursula, comes to life thanks to the incredible performance of Melissa McCarthy. Playing this villain required an extraordinary actress, and the filmmakers of The Little Mermaid knew McCarthy was the perfect choice. Her charisma, commanding looks and indisputable talent give Úrsula an unmatched depth, intensity and sense of humor. Prepare to be blown away by her performance.
Join Disney+ here and enjoy the classics
"The Little Mermaid" includes new songs
In addition to classic songs that have fascinated entire generations, such as "Part of Your World", the new live-action film of 'The Little Mermaid' will surprise us with new original songs. These compositions, by renowned producer and lyricist Lin-Manuel Miranda, promise to immerse us in a sea of ​​musical emotion. So get ready to enjoy a mix of nostalgia and freshness on the soundtrack of this magical story.
The premiere of "The Little Mermaid" will be an unforgettable experience to see Ariel and all the characters of this fascinating story come to life on the big screen. Don't miss the chance to immerse yourself in this magical marine universe and experience an adventure full of love, sacrifice and courage.
Source: Nacion Flix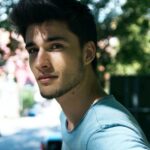 Lloyd Grunewald is an author at "The Fashion Vibes". He is a talented writer who focuses on bringing the latest entertainment-related news to his readers. With a deep understanding of the entertainment industry and a passion for writing, Lloyd delivers engaging articles that keep his readers informed and entertained.